I write in the area between romance and women's fiction. I've been a romance reader since my teens, and most of my favorite stories are set in small communities or rural areas like those from where I draw my roots.
When I hit my thirties, though, I also began reading uplifting women's fiction—stories that focus on women's life experiences and relationships that often include, but extend beyond, a central romance.
Now as an author, I've found my happy place writing the kind of feel-good books I like to read—about women's lives, loves and family and community relationships, all set in a heartwarming small-town world much like the one I call home.
However, and as with any writing, there are challenges (and sometimes surprises) in writing this type of fiction. Here are my top five.
A balancing act
Between creating a believable small-town world, developing a central (and sometimes secondary) romance with related character growth, and then mixing in relationships with children, friends and extended family across generations, one of the biggest challenges in writing this type of fiction is keeping all the strands balanced and going in the right direction, at the right time.
One strand can't overwhelm the other or exist in isolation. Rather, they must intertwine to create a coherent whole—a bit like an orchestra with musicians playing different instruments.
Writing what you know "where everybody knows your name"
I live in a small town much like the fictional Firefly Lake, Vermont, the setting for my trilogy of small-town contemporaries from Grand Central, Forever. While writing what you know is good advice, when you write what I do and live in a small community, there are also potential pitfalls.
If you're writing a series (as I am), you may be approached when doing the grocery shopping by readers who are keen to find out what happens in your next book.
Others will happily engage you in conversation about the "spicy bits" in your books before Sunday service at your parish church.
And not least, you have to be extra careful to avoid using names or situations that could even remotely be construed as having an association with your local community, or a passing acquaintance with you or a member of your family. While you're certain you drew inspiration elsewhere, others in your community may not be as convinced.
Not enough romance…or too much
If you're writing romance, it's all about the growth of the central romantic relationship between the two main characters. Everything else is secondary to those character arcs. There is also always a happy ending.
Women's fiction is broader and, although there may be a happy ending, the story focus is more on the female protagonist's experience.
In writing romantic women's fiction, the challenge is giving romance readers enough romance, while exploring aspects of women's lives and relationships in sufficient depth to appeal to those who read more in the women's fiction genre.
When the small town is a character too
At a time when news headlines are often grim, one of the reasons I love writing about small towns is because they give me the opportunity to create a cozy world where community and inter-connectedness are key.
If I didn't have contracted deadlines, I could spend many happy hours drawing maps of my fictional small town world, itemizing the different businesses (right down to the ruffled café curtains at the local diner), and sketching family trees.
In this kind of fiction, the small-town setting can become like another character, but the challenge is keeping it in the background and not letting it take over the stories of the people who live there.
A journey
When you're writing fiction and, in particular romance and women's fiction, you're writing about journeys, either in terms of a romantic relationship, a woman's life or both.
As a writer, and as in life, there will always be bumps along the way. In each book I write, characters surprise and challenge me and, on occasion, frustrate me too.
And as someone who writes romantic women's fiction, I'm writing about women and, primarily, for women. My readers are women like me who have faced some of the challenges I've faced. They're also women who aren't anything like me and whose challenges I can only imagine.
However, the most rewarding part of writing what I do is seeking to capture bits of women's lives—the happy, sad and everything in between—in ways that are hopeful and, ultimately, uplifting. I believe in happy endings, as well as the potential for individuals to grow and change. I also believe in the power of women to drive growth and change in their lives and find whatever a happy ending means to them.
Irrespective of genre (or how genres are defined), I'm writing from my heart to tell stories I hope will touch readers' hearts. And that personal emotional journey is perhaps the biggest and most surprising challenge of all.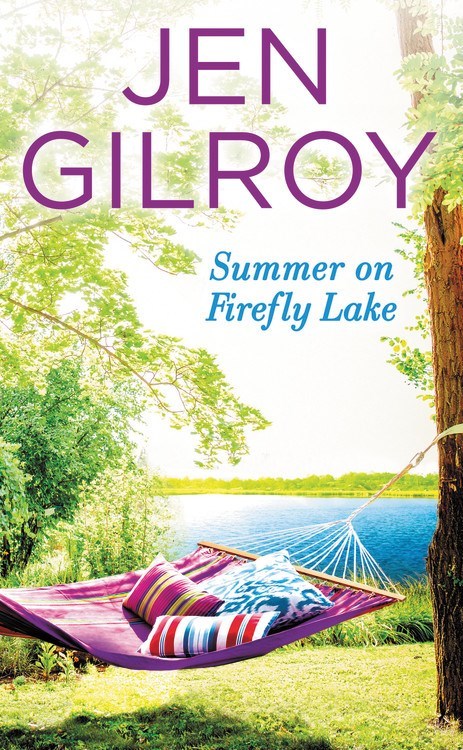 Sometimes love is better the second time around . . .
Mia Gibbs spent her marriage putting her husband's needs before her own. And now, after a painful divorce, she's building a new life for herself and her two daughters back home at Firefly Lake. The last thing she needs is a man to complicate things. But former bad boy turned friend Nick McGuire-and the one kiss they've shared-has turned everything upside down . . .
Attorney Nick McGuire wasn't meant to be a family man. His career has always been his focus and after taking time out to help his mother, he's ready to get back to the city . . . until Mia and her daughters arrive at Firefly Lake. Mia is beautiful and intriguing, and it doesn't take long to realize being "just friends" will never be enough. As the summer nights turn colder, Nick will have to choose between the life he's always wanted . . . and the woman he can't live without.
Romance Contemporary [Forever, On Sale: July 25, 2017, Mass Market Paperback / e-Book, ISBN: 9781455569601 / eISBN: 9781455540358]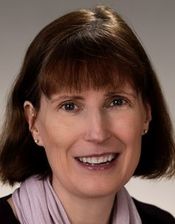 Jen Gilroy lives in a small town in eastern Ontario, Canada where her Irish ancestors settled in the nineteenth century. She's worked in higher education and international marketing but, after spending too much time in airports and away from her family, traded the 9-5 to write romantic women's fiction to bring readers' hearts home.
Jen likes ice cream, diners, vintage style and all things country. Her husband is her real-life romance hero, and her teen daughter teaches her to cherish the blessings in the everyday.
The Cottage at Firefly Lake, the first book in her Firefly Lake series, was a finalist for Romance Writers of America's Golden Heart® award in 2015. It was also shortlisted for the Romantic Novelists' Association Joan Hessayon Award 2017.
Some mistakes can never be fixed and some secrets never forgiven . . .
but some loves can never be forgotten.
Charlotte Gibbs wants nothing more than to put the past behind her, once and for all. But now that she's back at Firefly Lake to sell her mother's cottage, the overwhelming flood of memories reminds her of what she's been missing. Sun-drenched days. Late-night kisses that still shake her to the core. The gentle breeze off the lake, the scent of pine in the air, and the promise of Sean's touch on her skin . . . True, she got her dream job traveling the world. But at what cost?
Sean Carmichael still doesn't know why Charlie disappeared that summer, but after eighteen years, a divorce, and a teenage son he loves more than anything in the world, he's still not over her. All this time and her body still fits against his like a glove. She walked away once when he needed her the most. How can he convince her to stay now?
Romance Contemporary [Forever, On Sale: January 31, 2017, Paperback / e-Book, ISBN: 9781455569595 / eISBN: 9781455540334]