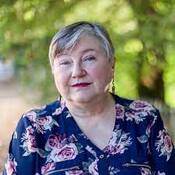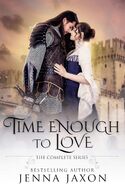 My medieval novel, TIME ENOUGH TO LOVE, is the story of knights in the service of King Edward III of England. Knights are perhaps the iconic image most readers have of the period. The men didn't, however, spring fully ready at birth for this way of life. There were years of training and hard work that went into becoming a knight.
After the fall of the Roman Empire, old Roman families became rulers of their own land holds, usually a castle and a certain amount of land. These lords depended on the strength of their retainers, arms-bearing men who swore fealty them and lived within their households. This is the beginning of the knightly social class who became defined as warriors on horseback.
In return for their service, the lord would usually give the knight a small parcel of land or fief, with authority over the peasants who worked the land. This authority led to the knight's elevation into the ranks of the nobility.
Training to be a knight began actually at birth. Male children who were not destined for Holy Orders, began learning at his parents' home what is expected of a knight, good manners, and the code of chivalry.Most knights came from noble families as the training and equipping of a knight was expensive, but any free man could become a knight.At age seven, the young boy would be taken to a different castle and serve the liege lord as first a page and then by about age fourteen a squire.
Pages were considered boys while squires were young men who had arrived at puberty. Growing up in the service of the lord, these young men learned everything about becoming a knight from religion to manners to practical experience.At age fourteen they rose in rank to squire and tended to the knight directly. They gained experience hawking and hunting by both watching and practicing these skills. They were also taught to use knightly weapons such as the sword and the lance.
Usually at age twenty-one, although sometimes earlier, the squire, after learning how to comport himself in both combat and chivalry, underwent the ceremony of Knighthood, and was knighted by having a sword tapped on either shoulder, and bidden, "Arise, Sir Knight."
Knights as the warrior class adopted a set of idealized behaviors known as chivalry to be followed both on and off the battlefield. These behaviors included being a ferocious fighter, a devout Christian concerned with the well-being of the weak and helpless, a charmer who loved to dance and flirt with ladies, and a man who would allow no stain on his honor.
Although there was no standard of chivalry to which the knight was held, there did arise, in literature, a standard of sorts where the treatment of noble women were concerned. A knight was expected to honor and serve his lady, whoever he might choose her to be. She could be the lady of the castle where he received his training or a lady who he esteemed from afar but never met or a lady he was destined to marry. Whatever their relationship, the knight was bound to do whatever the lady bid him do. Many stories of King Arthur and the Round Table, especially those with Lancelot as the central figure, illustrate this idea of devotion to the lady.