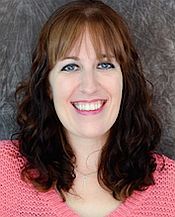 Hello! I'm Diane Alberts (but I also write as Jen McLaughlin), and I am so happy to be here today! I have a new book out with Entangled Publishing (Entangled Brazen), and it's the second book in my Shillings Agency series. The first book was TEMPORARILY YOURS, which I also blogged about a few months ago! I'm thrilled to be back, and talking about the second book in the series (which is loosely tied with FALLING FOR THE GROOMSMAN, which came out in June).
So, when I first starting writing my newest release, STEALING HIS HEART, I knew one thing right off the bat. My heroine would not be a simpering heroine, nor would she be completely legal. In fact, she's a thief. To top it off, she's actually a modern day Robin Hood, with a dash of Sherlock in her for good measure.
I knew, right away, that an obstacle I would face is making her thieving something that a reader could accept. Because it's a lot harder to accept flaws in our heroines than it is in our heroes. With our heroes, all they have to do is say one charming phrase here, a scorching kiss there, and we're hooked.
So how could I make her a thief, a strong willed heroine, and yet still have people like her? Well, I opted for a silly side of her paired with an undying desire to help the hero become himself again. I'm hoping that when she plays pranks on him to try to get him to laugh (there are stickers and dating sites and fear of heights, to name a few!), we see that while she'd who she is—and makes no excuses for that—she's also a kind, loving person who really wants best for her man.
Do you, as a reader, find it harder to accept flaws in a heroine than it is in a hero?