I write inspirational Amish fiction laced with humor and romance. My newest book, Amish Christmas Miracles, is a collection of 14 Amish Christmas romances by 14 of your favorite Amish romance authors. It's available for only 99¢ until November 15! To celebrate, I'm giving away three copies of The Amish Christmas Candle to three random commenters below.
As you can probably guess, writing Amish romantic fiction requires a lot of research, but you might be surprised at some of the research I've done to make my books more authentic. Here are my top five most memorable research adventures.
1. Buying an Amish quilt (or two), an Amish doll, and an Amish-built table. My research trips have taken me to Wisconsin, Pennsylvania, Ohio, and Indiana in search of Amish communities. I love Amish-made furniture, quilts, and handicrafts. Probably my favorite purchase is the kitchen table I bought in Indiana. I ordered the table, the Amish built it, and a few weeks later, a driver (ex-Amish) delivered it to my home and put it together.
2. Baking huckleberry pie, asparagus casserole, and yummasetti. Food plays an important role in Amish life and most definitely in my books. In Huckleberry Hill, the first book in my Matchmakers of Huckleberry Hill series, a huckleberry pie is central to the romance, so I learned how to make one. It was delicious. Probably the quintessential Amish dish is yummasetti, a hearty, stick-to-your-ribs casserole that most every Amish fraa knows how to make. Think macaroni and cheese on steroids. I've included the recipe below. You will love it.
3. Playing Scrabble with an Amish family. Since the Amish don't have TVs or electricity, they play a lot of games, and Scrabble is one of their favorites. And they are good at it, especially considering English is their second language.
4. Visiting a beekeeper. My Honeybee Sisters are beekeepers, and I needed to learn the ins and outs and gritty details of keeping bees. By the time I finished writing The Honeybee Sisters series, I wanted to keep my own bees. (Insert Beekeeping image)
5. Burning goat poop. One of my characters in An Amish Christmas Kitchen needed to find out if goat poop would burn, so I had to find out first! My friend has a goat farm, so I borrowed some goat poop from her. (I say "borrowed" but she didn't want it back.) Just in case you were interested, goat poop does not burn, but it definitely smokes.
Be sure to check out my website where you can get a free book just for joining my readers club. Follow me on Facebook, Amazon, and Bookbub. And be sure to join our Amish Christmas Miracles Facebook Group for news about release day, Amish Christmas traditions, and exciting giveaways!
***
Yummasetti
6 or 7 slices white bread (I used leftover hamburger buns)
1/8 to 1/4 cup butter, to spread
1/4 cup butter, to toss
1 1/2 pounds ground beef
1 small onion, diced
1/2 teaspoon salt
1 (12-ounce) package noodles, cooked and drained (I used elbow macaroni. It is best if cooked al dente.)
1 cup fresh or frozen peas
1 (10 3/4-ounce) can condensed cream of mushroom soup
1/2 (10 3/4-ounce) can condensed cream of chicken soup
1 1/2 soup cans of water
1/2 cup sour cream
1 cup cheddar cheese, shredded
Spread butter on the bread slices and toast bread under a broiler until golden brown. Cut into small cubes. Melt the remaining 1/4 cup butter in a medium bowl and toss in the bread cubes until they are well coated. Set aside.
Sprinkle the ground beef with salt and fry the ground beef and onion in a skillet over medium heat for about 15 minutes until browned.
Preheat the oven to 350 degrees.
Butter a 2-quart casserole dish. Layer the noodles, ground beef and onion, and peas in the dish. In a small bowl, combine the two soups with the water. Mix well. Pour the soup mixture evenly over the layers. Drop the sour cream by teaspoonfuls evenly over the mixture.
Sprinkle the bread cubes on top. Cover with foil and bake for 45 minutes. Remove the foil and sprinkle with the cheese. Return to the oven and bake uncovered for 10 minutes. Serve hot.
Serves 4-6
***
COMMENT TO WIN: What are some of your Christmas traditions? Tell us in the comments below and you'll be entered to win one of three copies of THE AMISH CHRISTMAS CANDLE by Jennifer Beckstrand! Good luck!
***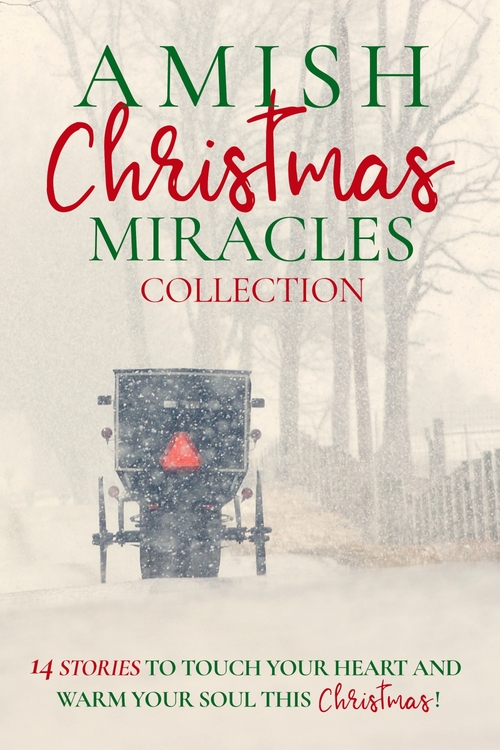 14 stories to touch your heart and warm your soul this Christmas
Spend Christmas in Amish country.~As snow falls softly outside the window, curl up by the fire with this collection of 14 stories by your favorite Amish fiction authors. Let them transport you to Amish communities all across the country.
Travel to small towns where horses clip-clop down the road, farms dot the snow-covered landscape, and families gather to celebrate the real meaning of Christmas.
Sigh over sweet stories that touch your heart. Laugh, cry, rejoice, and smile as couples renew their faith and find their perfect soul mates.
These heartwarming tales of faith, hope, love, and Christmas miracles are a special gift to you from Kathleen Fuller, Lenora Worth, Adina Senft, Laura Bradford, Jennifer Beckstrand, Jennifer (J.E.B.) Spredemann, Rachel J. Good, Serena B. Miller, Mary Alford, Loree Lough, Dana R. Lynn, Susan Simpson, Tracy Fredrychowski, and Ashley Emma.
May you be richly blessed this holiday season!~Stories include: Sleigh Bells Ring by Kathleen Fuller A Peanut Butter Christmas by Jennifer Beckstrand A Christmas to Treasure by Rachel J. Good A Christmas Homecoming by Mary Alford The Amish Author's Christmas by Ashley Emma A Stranger for Christmas by Serena B. Miller The Blessings Jar by Loree Lough Louisa's Christmas Blessing by Dana R. Lynn A Gift Worth Waiting For by Tracy Fredrychowski The Christmas Program by Laura Bradford An Unexpected Christmas Gift by Jennifer (J.E.B.) Spredemann The Christmas Prayer by Lenora Worth The Heart's Return by Adina Senft The Christmas Fudge Miracle by Susan Lantz Simpson
Amish | Holiday [Blessed Publishing, On Sale: November 10, 2020, e-Book, ISBN: 2940162775911 / eISBN: 9780997699388]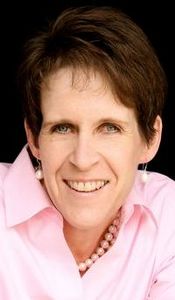 Gentle love in a harsh world
Jennifer Beckstrand is the two-time RITA-nominated, #1 Amazon bestselling Amish romance author of The Matchmakers of Huckleberry Hill series, The Honeybee Sisters series, and The Petersheim Brothers series for Kensington Books. Huckleberry Summer and Home on Huckleberry Hill were both nominated for the coveted RITA® Award from Romance Writers of America. Jennifer has always been drawn to the strong faith and the enduring family ties of the Plain people and loves writing about the antics of Anna and Felty Helmuth, the Honeybee sisters' aendi Bitsy, and Alfie and Benji Petersheim. Jennifer has written twenty-two Amish romances, a historical Western, and the nonfiction book, Big Ideas.
Jennifer has a degree in mathematics and a passion for Jane Austen and Shakespeare. She and her husband have been married for thirty-five years, and she has six children and eight adorable grandchildren, whom she spoils rotten.