I've spent most of my life abiding by a few rules:
You can never say I love you too many times.
Never go shopping at Target on a Friday.
Always be kind.
Never eat gas station sushi. Like, ever.
Lainey Taylor, the heroine of THE RULE BOOK, also has rules that she abides by. You see, rules play a fundamental role in the book (if you couldn't tell from the blurb). What starts off as Lainey mocking Brogan's 300-page rule book quickly becomes a list of rules that help her survive her first job out of college. Anything from never inviting herself to a Netflix pity party with her boss (whoops, it totally happened!) to having Clorox wipes handy for when shit hits the fan, Lainey is prepared to tackle anything that life throws at her. But what she can't seem to handle? Following Brogan Starr's rigid rules at Starr Media. There's anything from no garlic permitted on premises to certain hours employees aren't allowed in Mr. Starr's office. And she definitely can't get over the fact that semi-colons are prohibited when posting on any form of social media. A little extreme? Lainey thinks so, too. This is her first job out of college and she desperately needs the money to help out her sick mother…and yet, she can't stop her chronic foot-in-mouth problem when she's in a ten-mile radius of her sexy, tatted boss.
While I was writing the book, I thought it'd be fun to start off each chapter with a rule Lainey creates—and most of the time, breaks. She is the ultimate rule breaker. Not on purpose, of course, and sometimes there's not even a choice (like when she's blackmailed into walking the boss's slobbery, sweater-eating dog). No, she gets herself into situations that force her to skirt past Brogan's policies in order to save face…and not get fired. She quickly forms rules for avoiding carnivorous elevators and how to handle coworkers that make her life a living hell. But what she really needs to figure out is how to keep her feelings for her boss on lockdown, namely, she needs to stop staring at him at the most inopportune times. Now, if only she could follow her rules.
Sick mom. Job needed more than her three-pump vanilla latte (because, let's be real here, coffee is more important than air to Lainey). Boss that runs his company on a tighter leash than the Pentagon during a national security threat. It's a combination that pushes Lainey past her comfort zone. All she wants is to make sure she has enough income to keep her mom out of debt with cancer treatments and fit in at her new job, which is why she comes up with her own set of rules. Because sometimes in life you have to just say screw it to everyone else's rule book and find your own way. That's what I admired about Lainey—she wasn't afraid to try something new, even if it meant getting into a *little* bit of trouble. We see her steer her way through becoming a human chew toy for the boss's dog, being snubbed by her coworkers, and navigating a relationship with the one man she shouldn't want—he boss.
But like any young twenty-something in their first job out of college can tell you, it's not always the easiest to find your way, especially under circumstances like Lainey's. In fact, maybe breaking the rules is a rite of passage into adulthood. My heroine would surely agree. In fact, I'm sure she'd tell you to throw other peoples' expectations out the window and live by your own set of rules.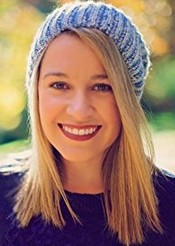 Jennifer Blackwood is an English teacher and contemporary romance author. She lives in Oregon with her husband, son, and poorly behaved black lab puppy. When not chasing after her toddler, you can find her binging on episodes of Gilmore Girls and Supernatural, and locking herself in her office to write.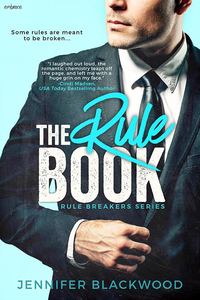 Starr Media Second-Assistant Survival Guide
1. Don't call your hot boss the antichrist to his face.
2. Don't stare at hot boss's, um, package or his full sleeve of tattoos. (No. Really. Stop!)
3. Don't get on the malicious first assistant's bad side.
4. Don't forget to memorize the 300-page employee manual.
5. If you value your cashmere, steer clear of boss's dog.
6. Boss's dimples are lust-inducing. Do. Not. Give. In.
7. "The elevator ate your clothes" is not a valid excuse for showing up to important meetings half dressed.
8. Don't break seven of the rules within the first week of employment if you, ya know, are in dire need of money to support your sick mom.
9. Whatever you do, don't fall for the boss. See rule eight about sick mom.
10. Never forget the rules.