Masturbation is a many-splendored thing but even here, all of us can get into a comfortable rut. Take what can be really good to really great with Lambda Literary Award winner Jenny Block's guide to getting it on with yourself. Whether you are happily coupled, on your own, poly, or demonstrating for your lover(s) your solo skills, Block has the very best advice on how to pleasure yourself masterfully and share the love. Replete with thorough research, Block's book covers the science of sex, wild and wonderful ideas for upping the ante, and lots of suggestions for use of toys. The ULTIMATE GUIDE TO SOLO SEX is sure to become the new classic that will show readers how to go from mundane to mind-blowing!
Here's an excerpt from her book:
It is absolutely imperative that each of us know our body and know it well. It can be so easy to ignore that in our overly connected, overly busy world. We get up, get dressed, race off to work and school, come home, grab something to eat, veg out with the TV or a book, go to sleep, and then do it all over again the next day. It's dangerous. We walk around in these amazing bodies, and yet we can so easily miss out on seeing just how amazing they are, because we are too damn distracted to notice.
We have to come to have a real knowledge of the bodies in which we live in order to do all of the following:
Find our power.
Knowing your body allows you to realize just how incredible you truly are and just how limitless the possibilities are in terms of what you can do in this life.
Find our pleasure.
Knowing how to touch yourself allows you to access pleasure whenever you want or need it. There are very few things more centering than pleasure, than orgasm. It's yours to tap into; take advantage of that.
Cement our self-confidence.
Knowing how to make yourself feel good allows you to feel good about yourself. When you bring yourself pleasure, you feel like you can do anything—and you can.
Ward off haters.
Knowing how to make yourself come makes it much easier to tell the haters to step off. You know you. You know how incredible you and your body are. They don't know a thing about you. So who cares what they have to say?
Find peace.
Knowing how to take your body from zero to sixty means always being able to find peace for yourself, whenever, wherever. It's like having a magic wand in your pocket. No matter what else is going on, you can always find your center.
One of the most important things about masturbation is that it helps us to tell the truth about how women's bodies work. The truth is that women have orgasms (contrary to some early medical beliefs), and women orgasm from clitoral stimulation. Women don't orgasm solely from vaginal penetration, and the women who say they do aren't giving credit where credit is due. The clitoris has long legs that extend internally, along the sides of the vagina. So when we come via penetration, it still involves some level of indirect clitoral stimulation.
When we masturbate, we learn about how our bodies work, and then we share that information with our partner or partners. That can mean masturbating alone. That can mean masturbating for your partner. That can mean touching yourself while your partner does the same. There are many ways to incorporate masturbation into our lives, and all roads lead to a happier and healthier sex life—and a happier life in general.
Integrating masturbation into our self-care routine advances our understanding and acceptance of healthy female sexuality. As a society, we're not there yet, for sure. A painful amount of stigma is still attached to masturbation. But things are changing. And surveys are finally being done to show that change.
Adult store AdamandEve.com conducted a survey about female masturbation and compiled some interesting statistics. I use the word "interesting" because when it comes to any stats about sex—solo or otherwise—you have to take them with a grain of salt. Even when it's anonymous, many people find it difficult to tell the truth about their sexual and masturbatory practices. Still, all we can do is work with the info we have. So, here's a little fat to chew on.
Four out of ten women prefer masturbation to sex with a partner. I find this statistic depressing. No offense to straight men, but I would be very curious to know whether this statistic is the same for lesbian women as it is for straight women. Why do I wonder that? Well, lesbian sex tends to focus less on penetration as the main attraction, and lesbians are more aware of the fact that clitoral stimulation is the way to make women come. (Don't get me wrong—I am delighted to hear that there are plenty of women out there who feel that they are good at pleasuring themselves, because everyone should feel able and capable when it comes to that. But if you are one of those four out of ten women who prefers solo sex, I would suggest reading O Wow: Discovering Your Ultimate Orgasm, a book I wrote to help you enjoy the kind of partnered sex that makes sex worth having. Women's bodies are capable of remarkable orgasms all on their own, and when we share with our partners how our bodies really work, we can have earth-shattering orgasms with them, too.)
Two-thirds of women who masturbate do it about three times a week. Just as you should exercise at least three times a week, so too should you masturbate with the same frequency, and for the very same reason—it's good for you!
Eighty-six percent of Americans say they masturbate. As I mentioned above, surveys about sexuality are tricky. People lie, even on anonymous surveys. They tend to be afraid or ashamed to admit the truth. I hope the real figure is closer to one hundred percent. But I'm afraid that because of the incredible harm religion and certain social mores have done—especially when it comes to women—the number may actually be a good bit lower.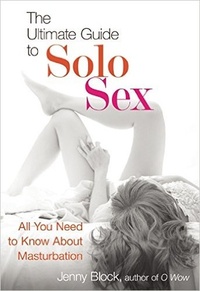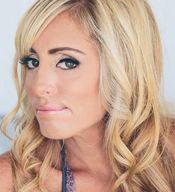 Jenny Block, author of Open:Love, Sex, and Life in an Open Marriage [2008 Lambda Literary Award] is a frequent contributor to a number of high-profile publications. She writes for a wide variety of publications and websites, including The Huffington Post, yourtango.com, American Way, Veranda, The Dallas Morning News, and the Dallas Voiecs. She has appeared on a variety of television and radio programs, including Nightline, Fox and Friends, The Glenn Beck Show, and Playboy Radio. She lives in Dallas, TX.