Hello! I'm so excited to be here at Fresh Fiction, sharing an exclusive excerpt from my upcoming release, ROYAL TROUBLE. The second book in the Royally Engaged series, ROYAL TROUBLE is a stand-alone romcom that asks the question, What happens when a member of the royal family unwittingly falls in love with a celebrity dirt reporter? If you like laugh-out-loud banter, sizzling chemistry, and swoon-worthy HEAs, keep reading for a sneak peek at Xander and Everly's story and a wardrobe malfunction of royal proportions!
…
The bathroom door burst open with such force it smashed against the stopper before it was slammed shut again. Xander whirled to see Everly throw herself against the door and flip the deadbolt. When she turned to face him, chest heaving, she gave a startled squeal and clapped her hands over her mouth, covering the full lips he'd just been fantasizing about. Her cheeks were flushed, and her hair was more disheveled than when he'd left her, the chocolate and toffee strands brushing her collarbones in loose waves.
Everly's eyes narrowed in suspicion as she dropped her hands to her sides.
"That's not the reaction I usually get from the ladies," he said, lifting a brow. "And here I was hoping you'd come in search of the kind of no-strings bathroom sex that would leave us both sweaty and panting."
"What?" Her face went blank, and she blinked slowly, as if processing his words. "No. You're an ass," she said, straightening to her full height.
All five and a half feet of it.
"Forgive my confusion," he said, chuckling. "It's just that most women who stalk me—especially the ones with the lady balls to lock me in the loo—have a certain agenda in mind."
"Yes, because no woman could possibly resist the Stanley charm." She rolled her eyes and inched toward the sinks, keeping her back pressed to the marble wall. "And I'm not stalking you. For all I know, you're stalking me."
Xander smirked. "I was here first."
That gave her pause. "What are you doing in here anyway?"
"I could ask you the same question."
Everly sighed and touched the tips of her fingers to her forehead. "You know what? It doesn't matter. Just get out. Please," she added as an afterthought.
"No." He was having too much fun to walk away now.
Christ. He needed to get a hobby.
"What do you mean no?" Annoyance flashed in her eyes. "Would you prefer I call security?"
"Grand idea," he said, not bothering to hide his amusement. "I'm sure they'd be happy to escort you from the premises."
"Escort me?" she asked, indignation coloring her words.
"Well, you are the one in the wrong loo."
"No, that can't be right…" She glanced around, taking in the masculine colors of the restroom. Her eyes settled on the urinals even as a crimson flush spread over her chest and up her neck, disappearing into her hairline. "God, I hate weddings. First the dance, now this."
She blew out a frustrated breath and began gathering the material of her dress—what little of it there was—doing her best to smooth it out over her hips.
Sticking around would be courting trouble Xander couldn't afford, but his feet were cemented to the marble floor. She was obviously in some sort of bind, and it was clear she was too prideful, or maybe too stubborn, to ask for help. He knew better than to offer it, though. She'd probably tell him to piss off.
"So if you didn't come in here to try it on with me, what exactly are you doing?"
Everly glanced up at him, worrying her bottom lip between her teeth. She studied him for a moment and, seemingly coming to a decision, gave a curt nod. "You have to promise you won't laugh."
Oh, this was going to be brilliant. "I promise not to laugh. Much."
She shot him a dirty look, the corners of her lips pursed in disapproval. "You're an arrogant ass. Have I mentioned that yet?"
"I believe it was part of the initial greeting." He shrugged and leaned against the vanity, crossing his ankles. He'd been called worse, and he couldn't bring himself to care. Not when she was looking at him as if she couldn't decide between throwing him up against the counter to fuck him and throwing him up against the counter to fuck him.
"So, funny story." Everly inched closer, keeping her back facing away from him. "Actually, it's not so funny," she said, a small wrinkle forming between her brows. "I ordered the wrong size dress, and I could barely zip this fuchsia nightmare, and Lucy made the bridal party do this hip hop dance to a Flo Rida song—he's totally her hall pass—and then my dress split down the back and now everyone can see my ass because I'm not wearing any underwear, and I can't possibly go back out there. So, yeah."
Xander straightened, his pulse quickening. "You're not wearing knickers?"
"Out of everything I just said, that's the part you registered?" She grabbed the back of her dress, cinching the fabric together to cover herself. "Men."
Fuuuck.
She was right. He had to get his head on straight, but how could he think of anything but her plump, round arse when she'd just told him she wasn't wearing any fucking panties? He shifted his weight, hoping she wouldn't notice the quickly growing bulge in his trousers.
"Why don't I lend you my jacket?" He had at least eight inches on her. It would probably do the trick, but that didn't mean he couldn't have a little fun with her first.
Everly sagged with relief. "That would be great, actually. Thank you."
"Just one condition."
She crossed her arms over her chest and took a step toward him, forgetting all about the gaping hole in the back of her dress. "Seriously?"
He laughed, his gaze darting to the mirror where the firm globes of her arse were now on full display then quickly averted his eyes. But it was too late. His cock stirred with desire, not understanding that her arse was off-limits.
Sweet Jesus.
This was a terrible idea.
(c) Jennifer Bonds, Entangled Amara, 2021. Used with permission by the publisher.
Royally Engaged #2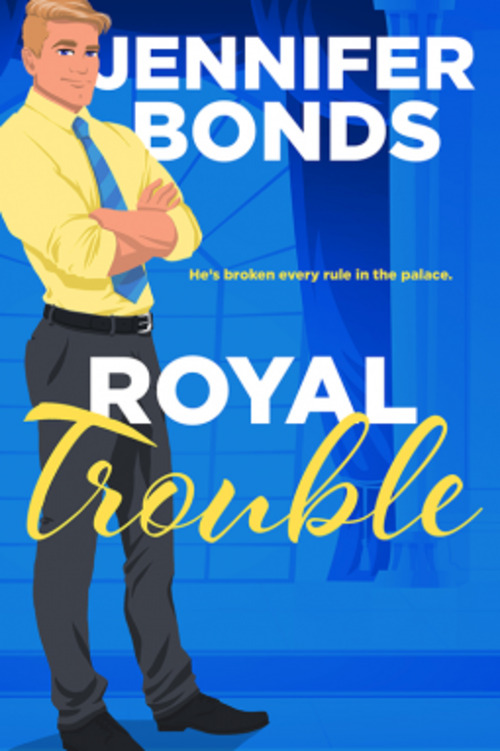 It's time for everyone's favorite bad boy, Prince Alexander Stanley, to clean up his act. Given the rare opportunity to lead a new royal program that aids veterans and their families, Xander can't afford to be making scandalous headlines anymore. He has only two months until the program launches. No more overindulging. And definitely no more women.
Then halfway into it, his good behavior streak is threatened by a devil in a fuchsia dress.
Everly Wilson has kept a secret for years. She was the mastermind behind the celebrity dirt website Royals Gone Wild, which exposed some of her home country of Valeria's juiciest secrets. But once she was out of school, she left the website and her past behind, moved to New York, and became a serious writer.
A seriously broke writer. If she doesn't find a fresh story to earn her top dollar, she'll be out on the street, with nothing but her laptop and a stack of unpaid medical bills to keep her warm at night.
But when a friend's wedding brings her back home, it seems like the fates have aligned to deliver her the scoop of the year. Prince Alexander is suddenly on a mission to clean up his act, avoiding the escapades he once embraced—and she's determined to be the one to catch his inevitable screwup. So when things between them start to heat up, and Xander's walls start coming down, Everly might be the one royally in trouble this time…
Romance Contemporary | Romance Comedy [Entangled: Amara, On Sale: May 24, 2021, e-Book, ISBN: 9781649371799 / eISBN: 9781649371799]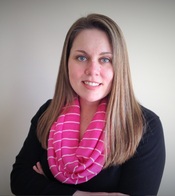 Jennifer Bonds writes sizzling contemporary romance with sassy heroines, sexy alphas, and a whole lot of mischief. When she's not writing or wrangling toddlers, Jennifer can be found curled up with a good book and a bottle of wine. Jennifer lives in Carlisle, Pennsylvania, where her overactive imagination and a weakness for reality TV keep life interesting. She's lucky enough to live with her very own real life hero, two adorable children, and a pair of rambunctious dogs. Loves Buffy, Mexican food, the Winchester brothers, and all things zombie. Sings off-key.