Instead of trying to find your perfect match in a dating app, we bring you the "Author-Reader Match" where we introduce you to authors as a reader you may fall in love with. It's our great pleasure to present JENNIFER KINCHELOE!
About:
Adventurous historical mystery author seeks readers for a humorous, romantic romp through 1900s Los Angeles. The series features a brilliant, naïve, disowned heiress who gets a job as a police matron with the LAPD, and the police chief's blue-collar son, who traps criminals and plays a mean ragtime piano. Together they fight crime and each other in this I Love Lucy-meets-Agatha Christie adventure.
I'm looking for in a Reader who:
Is between the ages of 13 and 113
Likes their romance served up funny
Wants to experience old Los Angeles
Enjoys twists and turns and piecing together clues
Is fascinated by opulent lifestyles
Wants to learn about courtship around the turn of the 20th
Likes learning about the challenges women faced in the 1900s
Is interested in the beginnings of women in law enforcement
Enjoys making fun of the patriarchy
What to expect if we're compatible:
I'm a research scientist by training, with a PhD from UCLA and an MPH from Loma Linda University.
​My novels have been finalists in the Lefty Awards, the Macavity Awards, the Colorado Author's League Awards, the Amazon Breakthrough Novel Awards, and have won the Mystery and Mayhem Award and the Colorado Gold.
I grew up in Southern California, but have traveled to such places as Greenland, Nicaragua, Ethiopia, and Papua New Guinea. I've been a block layer, a nurse's aid, a fragrance model, and on the research faculty at UCLA, where I spent 11 years conducting studies to inform health policy.
I currently live in Denver, Colorado with my husband and two teenagers, two dogs, and a cat. There I conduct research on the jails.
Anna Blanc Mysteries #3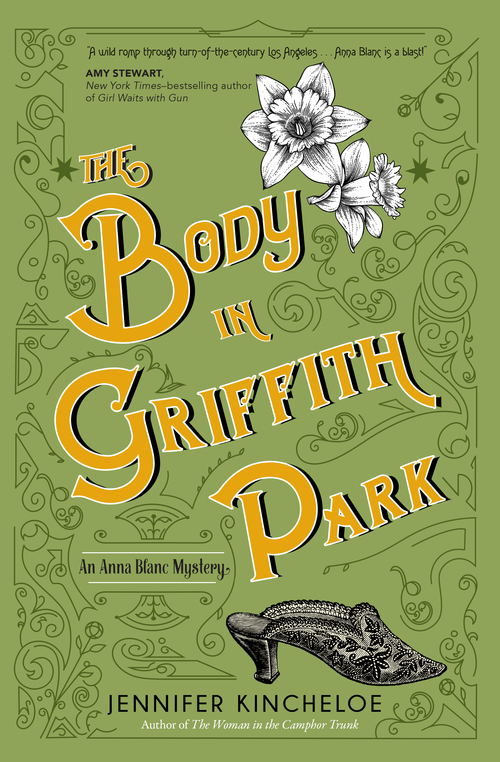 Los Angeles, 1908. Anna Blanc is a former so-so socialite, a flailing police matron, and a killer detective.
Ex-heiress, Anna Blanc, is precariously employed by the Los Angeles Police Department, reforming delinquent children and minding lady jailbirds. What she really wants is to hunt criminals and be alone with Detective Joe Singer–both no-nos that could get her fired. On a lover's tryst in Griffith Park, Anna and Joe discover the body of a young gambler. Anna can't resist. She's on the case.
With a murder to solve and her police matron duties piling up, a young girl shows up at Central Station claiming to have been raped by a man from Mars. The men at the station scoff, but Anna is willing to investigate. Meanwhile, Anna begins getting strange floral arrangements from an unknown admirer. Following the petals leads her to another crime–one close to home. Suddenly pitted against Joe, Anna must examine her loyalties and solve the crimes, even if it means losing the man she loves.
Mystery Amateur Sleuth | Mystery Historical [Seventh Street Books, On Sale: July 16, 2019, Paperback / e-Book, ISBN: 9781633885400 / ]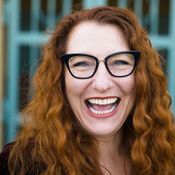 Jennifer grew up in California, playing on Ventura beaches, and spent her twenties running on the sand in Santa Barbara. She has a Masters degree in Public Health from Loma Linda University and a PhD in Health Services from UCLA, and adores developing complex statistical models. She was on the faculty at UCLA, where she spent 11 years conducting research to inform health policy. She currently lives in Denver, Colorado with her husband and two children, two dogs, and a cat.