Jen: What inspired you to write Cleo McDougal Regrets Nothing?
Allison: Well, I wanted to write something that reflected how it feels to be a woman in this particular moment in history and time. I tried a different approach with a different manuscript – I rewrote about 100 pages of that book several times, and it just wasn't working. I knew what I wanted to say, but I wasn't quite sure how to get there. Then, as good ideas often do, the version of Cleo, the Senator, struck me one night, and from there, I looked for an interesting way to examine her life. Not as a politician, but as a human, and I settled on exploring her regrets, which wasn't an approach I'd ever read. And thus, Cleo McDougal, unapologetic Senator, was born.
What role does the word "power" play in relation to the story?
Oh great question! For me, this book is not about politics at all. I worked hard to ensure that. Rather, it is about power in all of its iterations, which is something that I think so many women are considering now too. Who has it, who abuses it, who gives it generously, who takes it selfishly, who never has the chance to grasp it. Power, fundamentally, is what so much of our current unrest is about. And I don't even mean "power" in a political way. There are so many ways to have or yield or abuse your power. In the workplace, sure, but in so many other ways too: in friendships, in love affairs, with your family, and even with yourself. So many of Cleo's choices throughout her life have been because of her relationship with power–if she had it, if she needed it, if she craved it, if she had been stripped of it–and that's really what I wanted to delve into.
How does Cleo McDougal react when her world comes tumbling down?
Ha. . . not well? Actually, because she is a woman who always puts in the work, I think her initial instinct is that of course she can just fix it. But as is true with so many thing in life, not everything has an easy solution, and in fact, many of those solutions are quite messy. With every step she takes to regain control, she steps further into that mess.
How do Cleo's relationships with those she loves most, especially her son, impact the challenges she faces?
Cleo spends a lot of her energy thinking she has built a life protecting her son, but what she has actually done is built a life that protects her. Her intentions are good ones, her execution is terrible. This is probably true for many of her relationships, in fact. She's not really interested in drama and blowing things up, but in her efforts to create the life she wants for herself, she has. I think a lot of us can relate to that, especially on the parenting front. Sometimes we make choices that in the moment seem like the best way to keep our child safe, protected, insulated, whatever, when, in fact, those choices do such things for the parents. The kids are going to be alright outside of the bubbles we put them in.
What do you hope readers will take away from this book?
Well, I'm hearing from early readers that it helped them feel a little bit less alone in their current discontent or more reassured that their current emotional state is one that many of us are feeling. Cleo is meant to represent a modern woman who is allowed to get angry, to be reactive, to stand up for herself, even if that means that she isn't as likeable as society would demand she be. There's power in that decision: to do what you want even if it means someone won't approve. So I hope that readers find their own power through her. I hope readers feel more comfortable no longer apologizing for themselves. I hope that we all learn to take up more space in the world.
What's the best way for readers to stay connected with you?
Twitter and Instagram! I'm on Facebook too but rarely use it, to be honest. But I'm active on Twitter and IG, and you can find me at @aswinn on both sites.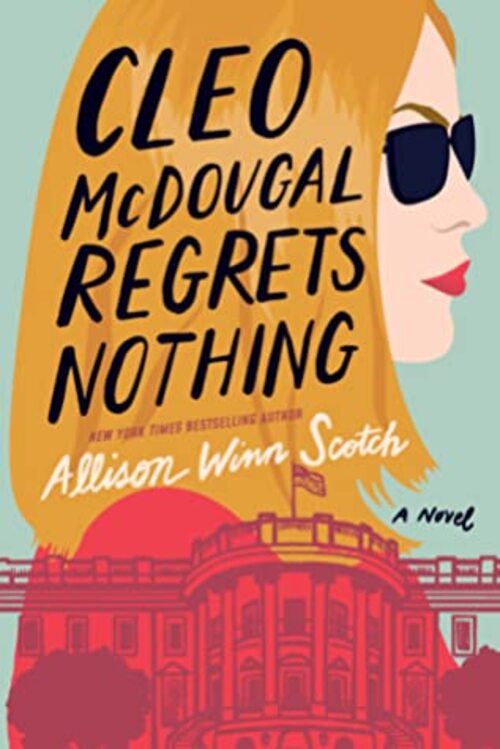 Politics is a test of wills in a sharp, funny, and emotional novel about truth and consequences by the New York Times bestselling author.
Cleo McDougal is a born politician. From congresswoman to senator, the magnetic, ambitious single mother now has her eye on the White House–always looking forward, never back. Until an estranged childhood friend shreds her in an op-ed hit piece gone viral.
With seven words–"Cleo McDougal is not a good person"–the presidential hopeful has gone from in control to damage control, and not just in Washington but in life.
Enter Cleo's "regrets list" of 233 and counting. Her chief of staff has a brilliant idea: pick the top ten, make amends during a media blitz, and repair her reputation. But there are regrets, and there are regrets: like her broken relationship with her sister, her affair with a law school professor…and the regret too big to even say out loud.
But with risk comes reward, and as Cleo makes both peace and amends with her past, she becomes more empowered than ever to tackle her career, confront the hypocrites out to destroy her, and open her heart to what matters most–one regret at a time.
Contemporary Women's Fiction [Lake Union, On Sale: August 1, 2020, Paperback / e-Book, ISBN: 9781542021227 / ]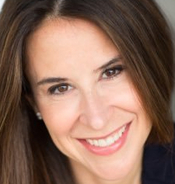 A New York Times bestselling author, Allison Winn Scotch has published Between You and Me, In Twenty Years (a Library Journal Best Books of 2016 selection), The Theory of Opposites, Time of My Life, The Department of Lost and Found, The One That I Want, and The Song Remains the Same. Her novels have been translated into twelve different languages. A freelance writer for many years, Allison has contributed to Brides, Family Circle, Fitness, Glamour, InStyle, Men's Health, Parents, Redbook, Self, Shape, and Women's Health. A cum laude graduate of the University of Pennsylvania, where she studied history and marketing, Winn Scotch now lives in Los Angeles, where she enjoys hiking, reading, running, yoga, and the company of her two dogs. . . when she's not "serving as an Uber service" for her kids. For more about the author, visit www.allisonwinn.com.
***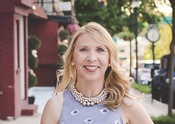 Jennifer Vido is best known for her nationally syndicated Jen's Jewels author interview column. A savvy book blogger she dishes the scoop on the latest happenings in the publishing business. As a national spokesperson for the Arthritis Foundation, she has been featured by Lifetime Television, Redbook, Health Monitor, The New York Times, The Baltimore Sun, Healthguru.com, and Arthritis Today. She is the author of the Piper O'Donnell Mystery series. Currently, she lives in the Baltimore area with her husband and two sons.