1–What's the name of your latest release? 
2–What is it about?
After the implosion of her marriage and the loss of her mom leaves Grace Adams entirely alone in the world, a letter from a relative she never knew she had sends her on a trip to a tropical paradise, where she starts to uncover answers about the eccentric woman her family never mentioned: an octogenarian who writes a viral relationship-advice blog, a compulsive (and highly successful) matchmaker. . . and the keeper of an unimaginable family secret held for more than fifty years.
It's a story about the choices families make and how they color what we believe, finding forgiveness for the unforgivable, and starting over when the happy ending ends.
3–What word best describes your main character(s)? 
For Grace, it's underestimated; for her Great-aunt Millie, it would have to be something like expansive, extravagant, magnificent, fantastical.
4–What makes your story relatable? 
Grace holds family so dear and is so deeply loyal that in caring for everyone else she has lost touch with what she wants for her own life. I think that's incredibly common for so many of us these days, particularly women, who often seem to feel so keenly–for reasons both innate and societal, I think–that responsibility to be the fulcrum of their families.
5–Who are the people your main characters turn to when they need help?
Family–and that doesn't always mean blood relations. Most of my books draw heavily on that idea–I spend a lot of time thinking about what family means.
6–What do you love about the setting of your book?
I lived in southwest Florida for seven years, and I still pine for its absolute loveliness: the explosion of flowers and tropical plants year-round; the scents of orange blossom and gardenia and the sea; the river and waterways lacing through neighborhoods; the living ocean that honestly makes everything in me unwind the moment I'm near it. I am my best self by the sea, and I wanted to take readers away for a little literary vacation there and hopefully share some of that peace and relaxation and connectedness.
7–Are you a plotter (follow an outline) or a pantster (write by the seat of your pants)?
Mostly pantser–because for me the joy of writing is to find out what happens next and how, and those unexpected "found moments" that happen when you're driving with the headlights illuminating only ten feet in front of you are often the best things I write. But I do know when I start the general shape of my stories, the character journeys, and have a good idea of the end.
8–What is an ideal writing day for you?
I'm honestly good for only about two to three hours of writing a day before the brain sponge is wrung dry.
9–Do you listen to music while you write, need total silence, or do you have the TV on?
Total silence. I get lost in music, so it pulls me out of the world of the story. And there's little I loathe more than a TV on in the background when no one is actually watching it. Weird pet peeve. 🙂
10– How do you approach research? 
One of the central story arcs in this book revolves around Grace's aunt Millie, a main character with a very specific and relatively unusual background. (Not to be coy–but the fact of it is a major spoiler.) Millie's experience was vastly different from my own, and it was very important to me to honor it as truthfully and sensitively as possible. I was lucky enough to be put in touch with a woman whose actual life experience mirrored what I hoped to create for Millie very closely, and she was unbelievably generous in sharing with me deeply intimate details of her path. It was eye-opening, moving, and invaluable in making this story work. I hope others think so too!
11–What is your publishing journey story?
Agent on query number 113; first book published after two years of submissions and two widely (but very kindly) rejected manuscripts. A Little Bit of Grace, my fifth book, had a very convoluted three-year journey to publication before we found the perfect publishing home at Berkley, where I couldn't be happier. The best advice I ever got on writing was from author Sarah Bird, who told me that the only thing separating her from all her unpublished writer friends was persistence. I'm a damn bulldog.
12–Do you have critique partners/writing groups you want to give a shout-out to?
The Penheads: Amber Novak, Kelly Harrell, and our dear departed gentleman scoundrel John Jones.
13–What're the most frustrating things about being an author?
The fact that like so much of the arts, a great deal of a writer's career is out of the writer's hands. Which is why I really dig down to why I write and what fulfills me about it, so that those external elements that can dictate an author's success but may have little to do with her skill, talent, or efforts don't sap my joy in the process.
14–What's your favorite scent?
My dogs' paws.
15–What movie will you watch no matter what if it's on TV? 
I'm going to go ahead and reveal way too much about me and confess that it's I Love You, Man, hands-down. It's a Paul Rudd/Jason Segel bromance, but one of the funniest and most relatable love stories you can imagine between two friends. I've probably seen it fifty times, and I still laugh helplessly at it every time. I love it so much that when my husband and I went to LA last year for a trip, where the movie is set, I found a website that revealed all the actual locations and we made a pilgrimage to a good half of them so I could reenact them. I have pics. 🙂
16–Do you like breakfast, lunch, or dinner best?
I love food. I wish I had a personal chef to bring all the meals to me. And maybe feed them to me (when I'm exceptionally busy).
17–What's one thing you wish you knew more about?
Other people's lived experiences. Learning about them makes my life feel so much richer and more connected to others.
18–What's the silliest thing you've recently done?
I'm not sure I can top reenacting scenes in situ from a movie about a bromance that starts with a fart.
19–What can readers expect from you next? 
My next novel will also be published by Berkley, the story of a woman who's faced with a crisis in her life and flees her home and marriage, winding up passed out and helpless on the beach in a tiny southwest Florida town and rescued by a bitter old man hiding secrets of his own. This unlikely pair help each other heal in a story of broken trust, lost love, and the unlikely blooming of hope against the longest of odds.
20–How can readers reach you?
www.phoebefoxauthor.com, @phoebefoxauthor, www.Facebook.com/phoebefoxauthor
And thank you! I'm such a fan of Fresh Fiction and the great books you always feature–thanks for helping connect readers (like me!) to great reads.
A heartfelt story about family, forgiveness, and starting over when the happy ending ends—and handling it all with a little bit of grace.
Family is everything—Grace Adams McHale's mom must have said it to her a thousand times before she died. Before Grace's dad ran off with an aspiring actress half his age. Before only-child Grace found out she was unable to have children of her own. Before Brian—her childhood best friend, business partner, and finally her husband—dropped a "bombshell" on her in the form of her stunning new replacement.
Which means Grace now has…nothing.
Until she receives a letter from a woman claiming to be a relative Grace never knew she had, sending her on a journey from the childhood home she had to move back into, to a Florida island to meet a total stranger who embraces her as family. There, Grace starts to uncover answers about the eccentric woman her family never mentioned: a larger-than-life octogenarian who is the keeper of a secret held for more than fifty years, and the ultimate inspiration to always be true to yourself. As Grace gets to know this woman and picks up the pieces of her own shattered life, she is forced to question whether she can find forgiveness for the unforgivable.
Women's Fiction Contemporary [Berkley, On Sale: August 11, 2020, Trade Size / e-Book, ISBN: 9780593098356 / eISBN: 9780593098363]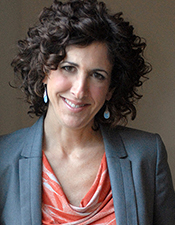 Phoebe Fox is a contributor and regular columnist for a number of national, regional, and local publications (she currently writes about relationships for the Huffington Post). She has been a movie, theater, and book reviewer; a screenwriter, and has even been known to help with homework revisions for nieces and nephews. She lives in Austin, Texas, with her husband and two excellent dogs.