Jennifer Vido: What inspired you to write Don't Look for Me?
Wendy Walker: The book began with a personal experience, which has never happened before! I was driving back from my son's soccer game four hours from home. The game had been hard to watch – rough play, bad ref calls, jeering from the other team's classmates that was cruel. I felt terrible for my son and realized, perhaps for the first time, that I could not protect my children from many of the uglier things in life. I was also in a difficult stage of my own life so this was coming on top of an already heavy emotional load. I was halfway home and had to stop for gas. Standing at the pump, unable to stop my spinning thoughts, I saw this long road flanked by cornfields. Out of nowhere, I had this flash of a thought to just leave everything and walk down that road. Of course, I didn't do that and the thought left immediately. But the rest of the way home, I wondered where it had come from and if, perhaps, there was a bigger story there which other people might relate to. It turns out I was right!
What causes Molly Clarke to walk away from her life?
After doing some research, I learned that emotional-based decision making, such as walking away from one's entire life in the middle of nowhere, has a psychological explanation. These thoughts are actually very common and come from our primitive flight-or-flight impulses to pain or fear. When emotional pain becomes severe, and our rational brain can't put a stop to it by offering a solution, the instinct for flight takes over and rational decision making is ignored. This helps explain why most women who go missing have turned out to have "walked away" from their lives. When I finally constructed a story around these themes, I created Molly in a way that most people would understand. I gave her emotional pain that was so severe – both in the past and in the events of that same day – that the thoughts and actions that follow would be understandable and also create an instant attachment to her. This was essential to establish in that first chapter because the rest of the book hinges on this decision.
What drew you to set the book in the area around Route 7 in far western Massachusetts?
Hastings is a fictional town but very much based on a long stretch of small towns along a river that runs through Connecticut on the way to Western Massachusetts. Many of these towns were once thriving with factories and chemical companies. As that came to an end, there was little left. There are few major cities nearby or trains for commuting. Many look and feel almost dead. Because the road that runs past them, Route 7, is the most direct path to boarding schools, colleges, and ski resorts, families who live where I do often find themselves traveling this road. I wanted to move my story out of a wealthy community and into a place that could serve as its own character, and also be a factor connecting the characters who appear in the story. This is the most heavily I have relied on setting in any of my books, most of which have taken place in and around the wealthier suburbs of Connecticut. I think it adds something special to the story.
How does forgiveness play a role in the story?
Because the story is very much a page-turning thriller, I wanted to lean in as heavily as possible to emotional issues wherever I could. Every space on the page is either moving the plot forward or building the emotional backstory. I truly believe that any story is only as compelling as the characters involved. I did not want my characters to get lost in the plot! Guilt and grief play a major factor in the emotional backstory and motivations of both Molly and her daughter Nicole. They share guilt over an accident that happened years before, taking the life of the family's youngest child, as well as grief over the profound loss. As the story unfolds, both Molly and Nicole begin to forgive themselves, and each other, as they face the terrifying situation that evolves, and in many ways their experience helps free them both from the chains of these destructive but powerful emotions.
Will you be participating in a virtual book tour? Also, what's the best way for readers to stay connected with you?
Yes! I have a packed virtual schedule beginning in early September and readers can find it on my Facebook page and also on my website. The best way to connect with me is through my website and newsletter, and social media. I can be found at:
Website: https://www.wendywalkerbooks.com/
Facebook: https://www.facebook.com/WendyWalkerAuthor/
Instagram: https://www.instagram.com/wendywalkerauthor/
Twitter: https://twitter.com/Wendy_Walker
YouTube: https://www.youtube.com/channel/UCias4Nhsd3WqBZLpgTF6R1Q
One night, Molly Clarke walked away from her life. Or at least, that's the story.
The car abandoned miles from home. The note found at a nearby hotel. The shattered family that couldn't be put back together.
It happens all the time. Women disappear, desperate to leave their lives behind and start over.
But is that what really happened to Molly Clarke?
'Gripping … with unexpected twists … a cracking mystery'
Adrian McKinty
'If you love fast-paced page-turners with relatable, flawed characters, look no further!'
Angie Kim
Women's Fiction Psychological | Mystery Psychological [St. Martin's Press, On Sale: September 17, 2020, Hardcover / e-Book, ISBN: 9781250198709 / eISBN: 9781250198723]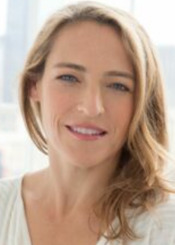 Wendy Walker is a former family law attorney in Fairfield County, Connecticut who began writing while at home raising her three sons. Wendy earned her J. D., magna cum laude, at the Georgetown University Law Center where she was awarded the American Jurisprudence award for her performance in Contracts and Advanced Criminal Procedure. She received her undergraduate degree, magna cum laude, from Brown University and attended The London School of Economics and Political Science as part of her undergraduate studies. Prior to her legal career, Wendy was a financial analyst at Goldman, Sachs & Co., in the mergers and acquisitions group. She has also volunteered at the ACLU, Connecticut Legal Services and Figure Skating in Harlem where she served on the Board of Directors for over twelve years. Wendy is currently writing her fourth thriller while managing a busy household.
***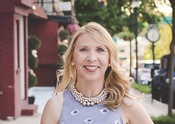 Jennifer Vido is best known for her nationally syndicated Jen's Jewels author interview column. A savvy book blogger she dishes the scoop on the latest happenings in the publishing business. As a national spokesperson for the Arthritis Foundation, she has been featured by Lifetime Television, Redbook, Health Monitor, The New York Times, The Baltimore Sun, Healthguru.com, and Arthritis Today. She is the author of the Piper O'Donnell Mystery series. Currently, she lives in the Baltimore area with her husband and two sons.