Forgiveness is one of the themes woven throughout the pages of my historical time-slip novel, Under the Tulip Tree. In it, Frankie, a 101-year-old former slave, tells the story of her life to Rena, a young white woman who works for the Federal Writers' Project, a government program that employed thousands of out-of-work writers, teachers, librarians, and others during the Great Depression. As an unlikely friendship emerges between the two women, a startling revelation threatens to undo the bond of respect and admiration they've nurtured. Can they overcome it?
The answer hinges on one word: forgiveness.
Forgiveness means different things to different people, but in Under the Tulip Tree and in this article, I'm referring to the biblical definition. The original Greek word that appears in the New Testament is aphiemi, a verb with several meanings: to send away; to expire; to let go; to disregard; to give up a debt; to keep no longer.
In Under the Tulip Tree, both Frankie and Rena are faced with situations that require them to forgive someone, yet forgiveness is not easy. In fact, it can be one of the hardest things we'll ever do, especially if the offense left us traumatized. As Frankie discovers, a wounded person doesn't want to be told to "let go" or "disregard" what happened. Anger, resentment, bitterness, and thoughts of revenge are more natural responses when we've been seriously wronged by another person.
These are the emotions I explore through Frankie's character as we travel back in time with her to the days of slavery. From childhood into adulthood, she's abused at the hands of her masters. She's bought and sold as a possession. How can one who has suffered heinous things be expected to forgive? Although her story is fictional, many of the events and feelings she experiences are taken from my research, which included the slave narratives of the 1930s. I could not have written Frankie's character without the word-for-word accounts that tell about life in bondage as well as what life was like after the Civil War ended.
Rena has her own struggle with the need to forgive. Her father's dishonest business practices plunge the family into poverty after the stock market crash of 1929, bringing an end to the happy, comfortable life she knew. As she hears more of Frankie's story, she must also grapple with the uncomfortable realization that her family has been the source of pain for many people. With that awareness comes an understanding that forgiveness isn't just something to give; it is also something to receive.
As is true in real life, forgiveness for Frankie and Rena doesn't come easily. They each must work through difficult chapters–in their lives and in the book—before forgiveness is even remotely possible. As an author of fiction, I want my characters and scenes to be as authentic as possible, which means reaching into my own experiences sometimes. Everyone on this planet has been wronged by someone, including me. Some wrongs cut deep, but like the characters I've created, I have a choice: forgive the person who hurt me, or don't. Since forgiveness is an action and not a feeling, it takes an act of letting go of the offense done to us. Of keeping anger and bitterness no longer. And as my characters and I have discovered, that isn't always easy to do.
Under the Tulip Tree doesn't have all the answers to life's questions regarding forgiveness–and neither does its author–but there are timeless lessons embedded in the story I hope readers will find hopeful:
Forgiveness doesn't mean forgetting or excusing the harm done to you or even making up with the person who caused the harm. But unconditional forgiveness can bring a kind of peace–freedom–that helps you go on with life. It removes the power the offender has over your emotions, your time, and your energy. 
Forgiveness is good for your health. The Mayo Clinic suggests that offering forgiveness helps prevent depression, high blood pressure, stress, and heart issues, and can even boost your immune system. A recent study aptly called "Forgive to Live" found that unconditional forgiveness may help you live longer. (Frankie is, after all, 101 years old!)
Forgiveness is good for your other relationships. Marriage, parenting, work relationships, friendships–they're all affected when we hold onto bitterness and anger against another person. When we let go of the grudge, we're no longer consumed by angry thoughts and feelings that bleed into our healthy relationships.
Forgiveness is something we all need. There are no perfect people, not even in fiction. We've all said and done things we shouldn't. When we offer forgiveness to others, it opens the door for others to forgive us.
Forgiveness was extended to us long before we were born. As a person of faith in Jesus Christ, I'm grateful my sins were forgiven and my debt paid before I existed. Romans 5:8 says, "While we were still sinners, Christ died for us." That truly is amazing grace!
Frankie and Rena might be fictional characters, but the journey they're on is one we all experience. My hope is their story of friendship, redemption, and togetherness shines a bright light on the power and grace of forgiveness.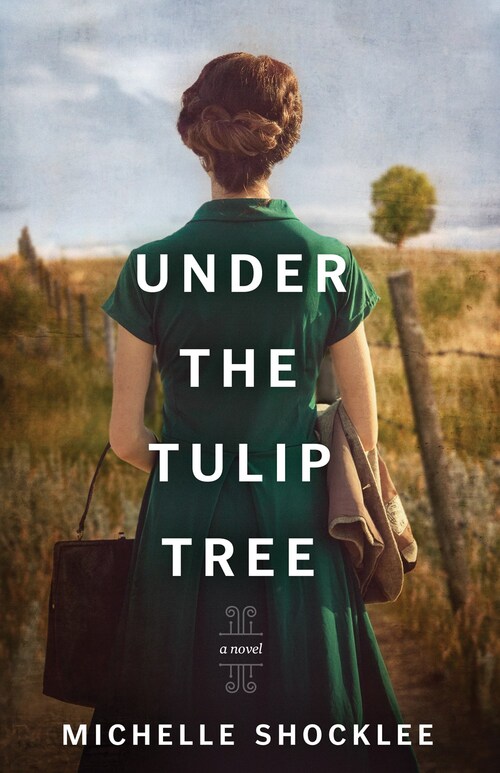 Sixteen-year-old Lorena Leland's dreams of a rich and fulfilling life as a writer are dashed when the stock market crashes in 1929. Seven years into the Great Depression, Rena's banker father has retreated into the bottle, her sister is married to a lazy charlatan and gambler, and Rena is an unemployed newspaper reporter. Eager for any writing job, Rena accepts a position interviewing former slaves for the Federal Writers' Project. There, she meets Frankie Washington, a 101-year-old woman whose honest yet tragic past captivates Rena.
As Frankie recounts her life as a slave, Rena is horrified to learn of all the older woman has endured—especially because Rena's ancestors owned slaves. While Frankie's story challenges Rena's preconceptions about slavery, it also connects the two women whose lives are otherwise separated by age, race, and circumstances. But will this bond of respect, admiration, and friendship be broken by a revelation neither woman sees coming?
Inspirational Historical | Women's Fiction Historical [Tyndale House Publishers, On Sale: September 8, 2020, Trade Size / e-Book, ISBN: 9781496446077 / eISBN: 9781496446091]
A Fresh Look at the Civil War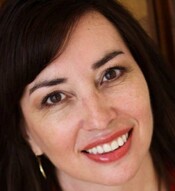 Michelle Shocklee is the author of several historical novels. Her work has been included in numerous Chicken Soup for the Soul books, magazines, and blogs. Married to her college sweetheart and the mother of two grown sons, she makes her home in Tennessee, not far from the historical sites she writes about.