Jennifer: What inspired you to write your new release, HELLO, SUMMER?  
Mary Kay: A couple years ago I read an article in my hometown newspaper, The Tampa Bay Times, about the area's long-time conservative Republican Congressman, who'd just passed away from cancer. At the Congressman's funeral, his son gave a eulogy that mentioned his father's "secret first family"–the Congressman's first wife and his children with him, with whom he'd had no contact for decades. It was a stunning moment that sparked a family feud played out in headlines around the country. When I went looking for a juicy story for my newspaper reporter protagonist Conley to dig into, that story immediately came to mind. Of course, my fictional Congressman dies in a mysterious late-night accident on a remote country road, and there are lots of other differences, but that story kept me up at night, wondering "what if?" 
Why does Sarah "Conley" Hawkins choose to return to her hometown?
She doesn't have any alternatives. She's quit her job as a reporter at the Atlanta Journal-Constitution, broken up with her boyfriend and given up her apartment–all in anticipation of a new job she's accepted with a new digital-only investigative publication in D.C. When that outfit abruptly shutters she's out of options. Print journalism jobs are scarce these days, and Conley knows the industry is in trouble.
How does Conley feel about working at The Silver Bay Beacon and overseeing the local gossip column, Hello, Summer?  
She only goes to work at the family paper after being guilt-tripped by her grandmother, who is the matriarch of the family, and the publisher. It's a step down in more ways than one–going from a big city paper to a struggling weekly in a sleepy town where nothing ever happens. And it doesn't help that her boss is her bossy big sister Grayson, with whom she has an uneasy relationship. Ghosting the town gossip column for local icon Rowena Meigs only adds insult to injury.
What sparks Conley's curiosity in the Congressman's death?
Things just don't add up. What's an ailing octogenarian doing on a remote country road at three o'clock in the morning? It's a one-car crash, no other vehicles around, no witnesses. The family's eagerness to hush everything up only adds to her suspicions. What are they hiding?
Are you currently at work on your next project?
Of course. Next summer's novel is simmering away, although writing has slowed down as we ramp up to publication day for HELLO, SUMMER.
What's the best way for our readers to stay up-to-date on your latest happenings?
I'd love it if they'd go to my website marykayandrews.com and subscribe to my newsletter, and then follow me on Facebook and Instagram. I just started an IGTV channel, so they can even watch my latest videos.
Mary Kay ,Thank you for taking the time to chat with me. I am a huge fan! I absolutely loved this new book! Best of luck with the release.
Thanks for having me. The pleasure was all mine.
***
Be well,
Jennifer Vido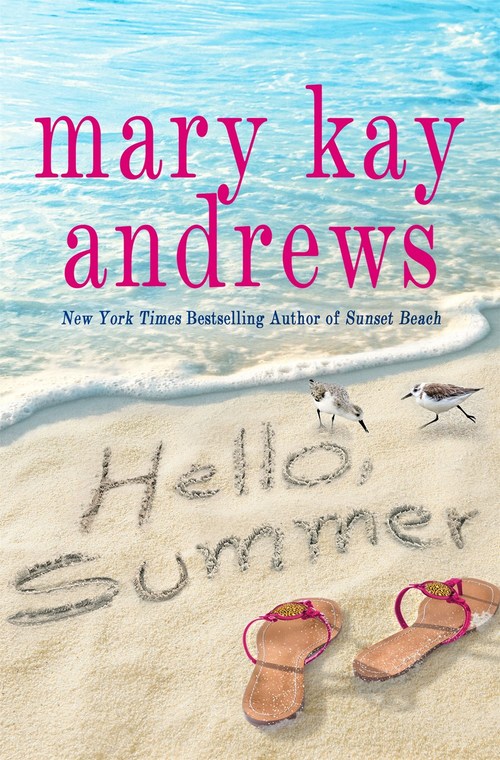 New York Times bestselling author and Queen of the Beach Reads Mary Kay Andrews delivers her next blockbuster, Hello Summer.
It's a new season…
Conley Hawkins left her family's small town newspaper, The Silver Bay Beacon, in the rearview mirror years ago. Now a star reporter for a big-city paper, Conley is exactly where she wants to be and is about to take a fancy new position in Washington, D.C. Or so she thinks.
For small town scandals…
When the new job goes up in smoke, Conley finds herself right back where she started, working for her sister, who is trying to keep The Silver Bay Beacon afloat—and she doesn't exactly have warm feelings for Conley. Soon she is given the unenviable task of overseeing the local gossip column, "Hello, Summer."
And big-time secrets.
Then Conley witnesses an accident that ends in the death of a local congressman—a beloved war hero with a shady past. The more she digs into the story, the more dangerous it gets. As an old heartbreaker causes trouble and a new flame ignites, it soon looks like their sleepy beach town is the most scandalous hotspot of the summer.
Women's Fiction Contemporary [St. Martin's Press, On Sale: May 5, 2020, Hardcover / e-Book, ISBN: 9781250256928 / eISBN: 9781250256898]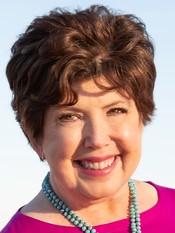 Mary Kay Andrews is the New York Times bestselling author of 24 novels. A native of St. Petersburg, Florida, she received a B.A. in journalism from The University of Georgia and was a newspaper reporter for 14 years. The last ten years of her career were spent as a features reporter for The Atlanta Journal-Constitution.
She is married to her high school sweetheart, Tom Trocheck, with whom she has a 40-year (and counting) collaboration yielding two grown children, two adorable grandchildren and countless memorable kitchen experiences.
Her first novel, EVERY CROOKED NANNY, was published in 1992 by HarperCollins Publishers. She went on to write ten critically acclaimed mysteries under her real name,  Kathy Hogan Trocheck. In 2002, she assumed the pen name Mary Kay Andrews with the publication of SAVANNAH BLUES. In 2006, HISSY FIT became her first New York Times bestseller, followed by eleven more New York Times, USA Today, and Publisher's Weekly bestsellers. To date, her novels have been published in German, Italian, Polish, Slovenian, Hungarian, Dutch, Czech, and Japanese.
Mary Kay Andrews and her family divide their time between Atlanta and Tybee Island, where they cook up new recipes in two restored beach homes, The Breeze Inn and Ebbtide, both named after fictional places in Mary Kay's novels. In between cooking and plotting her next novel, Mary Kay is an intrepid treasure hunter whose favorite pastime is junking and fixing up old houses.
***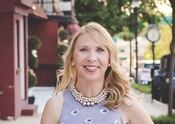 Jennifer Vido is best known for her nationally syndicated Jen's Jewels author interview column. A savvy book blogger she dishes the scoop on the latest happenings in the publishing business. As a national spokesperson for the Arthritis Foundation, she has been featured by Lifetime Television, Redbook, Health Monitor, The New York Times, The Baltimore Sun, Healthguru.com, and Arthritis Today. She is the author of the Piper O'Donnell Mystery series. Currently, she lives in the Baltimore area with her husband and two sons.