Jen: What inspired you to explore Jackie O's life through a work of fiction?
Stephanie: After writing American Princess, I wanted my next story to be about another iconic American woman and Jackie Kennedy was the first to come to mind. I found that while people think they know her story, many of the details of her life–the deaths of her children, the monuments she saved, her many tumultuous family relationships–have already started to gather dust. Also, while there are enough nonfiction books about her and the rest of the Kennedys to fill an entire library, I quickly realized that there was an opportunity to transform her momentous life into historical fiction, to really let the reader feel what it was like to be Jackie Bouvier Kennedy Onassis. While I love a good nonfiction read, there's something special about experiencing life through the eyes of the person who lived it. (I often joke that historical fiction is the closest thing to a time machine, but it's true!) I loved being able to transport readers to see what it would have been like to be the one and only Jackie-O.  
In order for the novel to be historically based, how much research was needed?
So very much! I now have an entire bookcase bulging with Kennedy non-fiction. I also dragged my husband and daughter back East–to the Smithsonian, Arlington National Cemetery, and the Kennedy Presidential Library–to walk in Jackie's footsteps as much as I could. I really felt that, in order to get this story right, I needed to know Jackie as intimately as I could–she's such a beloved public figure that anything less would have felt artificial. That meant reading every Jackie Kennedy book that I could get my hands on–including her own interviews after JFK's death all the way to a children's book about her international trips as First Lady. And there's really nothing quite so special as seeing a letter Jackie wrote or one of the evening gowns she actually wore. In fact, many of the things I discovered while researching–items like the letter Jackie wrote to Joseph Kennedy calling him Poppy Doodle, the items on JFK's Oval Office desk, and the children's drawings Bobby Kennedy hung in his office–all made their way onto the pages of And They Called It Camelot.
What was one of the most intriguing facts you discovered about Jackie O?
We've all seen images of Jackie in Dallas in the back of the Lincoln Continental limousine and then wearing her blood-spattered pink suit standing next to Lyndon Johnson while he took the oath of office on the day that JFK was assassinated–it's impossible to truly imagine how horrific that day was for Jackie. However, one thing I didn't realize until I started researching is that Jackie–and not Bobby's wife Ethel or even his mother, Rose Kennedy–was the family member who signed the consent forms to terminate Bobby's life support after he was shot at the Ambassador Hotel during his primary campaign. It seemed to me further proof of Jackie's deep well of strength–that this woman who had survived so much–was able to muster the courage to face so many tragedies.
 Why do you think people are still fascinated with Jackie O today?
A line from And They Called It Camelot explains a little of this: "There was a reprise from the musical Camelot that captured how I wanted those one thousand and thirty-six days to be remembered, in a shining city upon a hill where valiant men danced with beautiful women, when hope reigned and great deeds were done." Jackie was that beautiful woman–she was poised, well-educated, classy, and possessed a love of all things beautiful that she shared with the entire country, a country that emerged unscathed from the Cuban Missile Crisis, promised to go to the moon, and sought to better the entire world by creating the Peace Corps. Then, on November 22, 1963, all that hope was ripped away from her–and America–by the hail of an assassin's bullets. I read multiple times while researching that Jackie taught America how to grieve in the days following JFK's assassination, that people were inspired by her dignity and her support of her children. So, I think people then–and now–found much in Jackie that was inspiring. And that fascination continues to this day.
What is the best way for readers to stay connected with you?
Thanks so much for asking! My website, Facebook, and Instagram pages are great ways to read about my latest projects!
www.stephaniethorntonauthor.com
https://www.facebook.com/AuthorStephanieThornton/
https://www.instagram.com/stephaniemariethornton/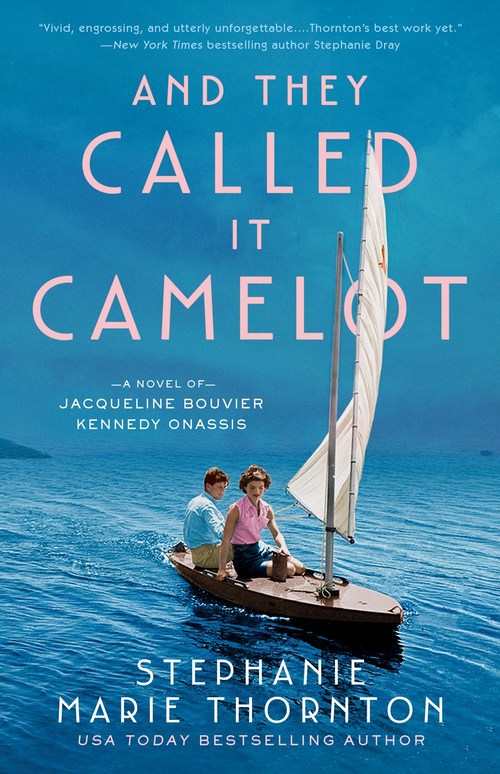 A Novel of Jacqueline Bouvier Kennedy Onassis
An intimate portrait of the life of Jackie O…
 
Few of us can claim to be the authors of our fate. Jacqueline Bouvier Kennedy knows no other choice. With the eyes of the world watching, Jackie uses her effortless charm and keen intelligence to carve a place for herself among the men of history and weave a fairy tale for the American people, embodying a senator's wife, a devoted mother, a First Lady—a queen in her own right.
But all reigns must come to an end. Once JFK travels to Dallas and the clock ticks down those thousand days of magic in Camelot, Jackie is forced to pick up the ruined fragments of her life and forge herself into a new identity that is all her own, that of an American legend.
Women's Fiction Historical | Historical [Berkley, On Sale: March 10, 2020, Trade Size / e-Book, ISBN: 9780451490926 / eISBN: 9780451490933]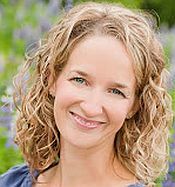 Stephanie Thornton is a writer and high school history teacher who has been obsessed with infamous women from history since she was twelve. She lives with her husband and daughter in Alaska.
***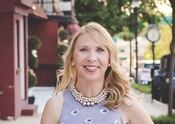 Jennifer Vido is best known for her nationally syndicated Jen's Jewels author interview column. A savvy book blogger she dishes the scoop on the latest happenings in the publishing business. As a national spokesperson for the Arthritis Foundation, she has been featured by Lifetime Television, Redbook, Health Monitor, The New York Times, The Baltimore Sun, Healthguru.com, and Arthritis Today. She is the author of the Piper O'Donnell Mystery series. Currently, she lives in the Baltimore area with her husband and two sons.