Instead of trying to find your perfect match in a dating app, we bring you the "Author-ReaderMatch" where we introduce you to authors as a reader you may fall in love with. It's our great pleasure to present Catherine Bybee!

Writes:
My newest novel, My Way To You, has a central romance between Parker, a strong, independent heroine and Colin a man who helps her get through the tragedies she faces. But beyond that, it's about the journey of allowing Parker to love herself.
About:
I was born in Southern California. However, my parents divorced when I was two and my mother moved us to Washington State where I was raised. Four days after I graduated from high school I returned to So. Cal and never left. I was an RN who spent the majority of my career in a level 2 trauma center until a career ending injury. 
I have always been a gifted storyteller. But it wasn't until I was back in school to become a nurse that I was told I had the ability to 'write' a story. I had taken a creative writing course in college for my English credit and it was that teacher who pulled me aside and told me I should write. 
The moment I finished writing my second book, Binding Vows,  I was determined to write for a living. But I knew I could make it once Wife by Wednesday went viral and made all the major lists. 

What I'm looking for in my ideal reader match:
Readers that want to laugh and cry.

Readers that want to think. 

Readers that aren't afraid to face the reality of loss and sacrifice, but realize that these situations can make you stronger. 
What to expect if we're compatible:
My books will (hopefully) show readers how to take what life throws you and overcome any hardship.

Readers can always expect strong heroines.

And, of course, my stories will include love that lifts you up without overpowering you. 
Creek Canyon #1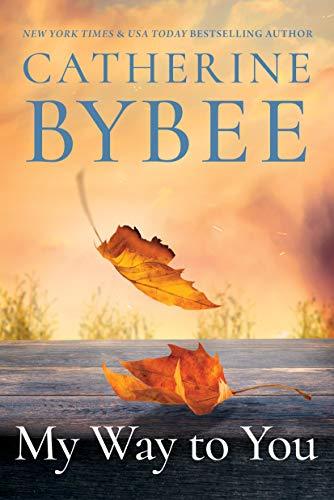 A woman's journey through tragedy leads to the discovery of love in a novel about hope and survival by New York Times bestselling author Catherine Bybee.
When a wildfire nearly destroys Parker Sinclair's family home, it's just one more disaster to add to her mountain of stress. For the past two years, she has shouldered the responsibility of raising her younger brother and sister after their parents' untimely deaths. Forced to leave college for a crappy job that barely pays the bills, Parker manages her family property, which consumes every aspect of her life. Now winter is coming and the forecast isn't spreading sunshine on the dark cloud over her head. The last thing Parker needs is a mudslide destroying everything she has worked so hard to maintain.
Colin Hudson's job as a public works supervisor is to protect Parker's property and neighborhood from further damage. But it's a little hard when the owner of the land is a control freak who tries to do everything herself. The hardworking, attractive young woman is far from the "hot mess" she claims to be. In fact, her tight grip of control is one of the things that attract him the most. It's also the hardest to crack. Now Colin's working overtime to help Parker open up her heart, trust him, and let him in.
As Parker and Colin work together to keep her home and neighborhood safe, they may be in for another disaster. Or they may just realize that sometimes it takes destruction to create something new.
Women's Fiction | Romance Contemporary [Montlake Romance, On Sale: March 10, 2020, Trade Size / e-Book, ISBN: 9781542009805 / ]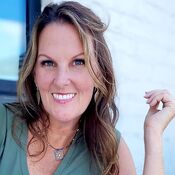 New York Times, Wall Street Journal, and USA Today bestselling author Catherine Bybee has written twenty-eight books that have collectively sold more than 4.5 million copies and have been translated into more than a dozen languages. Raised in Washington State, Bybee moved to Southern California in the hope of becoming a movie star. After growing bored with waiting tables, she returned to school and became a registered nurse, spending most of her career in urban emergency rooms. She now writes full-time.