Jen: What inspired your latest release, This Won't End Well?
Camille: For my fortieth birthday, my husband, two children, and I went to Paris. It was an amazing trip. We stayed in a magical apartment in Montmartre that had sweeping views of Paris and the Eiffel Tower. We couldn't have found a bad meal if we tried, and we managed to do just enough sightseeing to make the most of the vacation without burning ourselves out.
But eight days is a lot of family time–especially for a writer used to spending long stints alone in front of her computer. By the day after my birthday, I'd had so much togetherness that I felt like I couldn't hear myself think. My husband, bless him, quickly realized this and volunteered to take our kids to a park on the Seine so I could go for a walk by myself.
I was strolling along the river, thinking about what a feat it is to successfully manage relationships–even, or maybe especially, when they're with the people you love most–when a single sentence popped into my head: Hello seems like such an innocuous word, but it's really a portal to loss.
 Which is, of course, the opening line to This Won't End Well. I wrote the rest of the book really quickly (in about four months!) because, well, I just couldn't stop–I fell head over heels for Annie, the quirky if cynical scientist who's the book's protagonist.
How does Annie react when her fiance takes off for Paris?
She swears off new people, reasoning that she wouldn't find herself fiance-less and out of a job if she had avoided other people's drama in the first place. Annie's a very measured, data-driven person, and she tells herself she's using the information she's been given to make the best possible decision. Of course, the reader quickly realizes it's actually a highly-charged emotional decision–one that will backfire in short order. Because even for introverts (waving my hand here!), other people make life so much more interesting–and better.
Without her job or fiance, how does Annie adjust to her new normal?
She reacts in a way that I think many people do when thrown into sudden change, in that she tries to keep herself busy so she won't have to actually think about the problem at hand. In addition to opening up a cleaning business, she becomes increasingly involved in the affairs of Harper, her glamorous (if fragile) new neighbor. Then Jon invites her to join him in France, and through a series of unexpected conversations and events, she decides to take him up on his offer. Naturally, calamity ensues!
What draws Annie into a friendship with Mo, a private detective?
In my mind, it was pure chemistry–which is kind of funny, since Annie's a chemist. Mo is cheerful, optimistic, and somewhat impulse-driven, which is to say Annie's opposite. He and Annie meet because Mo's investigating Harper, who may be in danger, and Annie tells herself that it's her duty to get involved. But soon she realizes that there's something entirely other than that drawing her to Mo–she just can't put her finger on what it is.
Are you currently at work on your next project?
Always! Right now, I'm in the middle of writing the sequel to Life and Other Near-Death Experiences. I never thought I'd write a sequel to that book, but after spending last summer in Puerto Rico with my family, I realized Libby, Life's protagonist, had more adventures ahead of her. In the sequel (which doesn't have a title yet), Libby and her family are making their way back to Vieques–a small island off Puerto Rico's east coast, which happens to be one of my favorite places on the planet.  
What's the best way for readers to connect with you?
I love connecting with readers! My website is camillepagan.com; there, you'll find links to my various social media accounts, including Instagram (@camille_pagan). Thanks so much, Jen!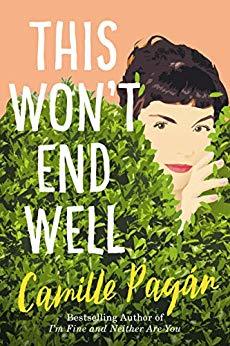 An ingeniously witty novel about the risks—and rewards—of opening your life to new people by Amazon Charts bestselling author Camille Pagán.
No new people: that's Annie Mercer's vow. It's bad enough that her boss sabotaged her chemistry career and her best friend tried to cure her with crystals. But after her fiancé, Jon, asks for space while he's gallivanting around Paris, Annie decides she needs space too—from everyone.
Yet when Harper moves in next door, Annie can't help but train a watchful eye on the glamorous but fragile young woman. And if keeping Harper safe requires teaming up with Mo, a maddeningly optimistic amateur detective, who is she to mind her own business?
Soon Annie has let not one but two new people into her life. Then Jon reappears—and he wants her to join him in France. She's pretty sure letting anyone get close won't end well. So she must decide: Is another shot at happiness worth the risk?
Women's Fiction Contemporary [Lake Union Publishing, On Sale: February 25, 2020, Trade Size / e-Book, ISBN: 9781542014823 / ]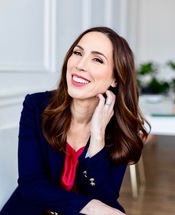 Camille Pagán's work has appeared in dozens of publications and websites, including Forbes, Glamour, Men's Health, Parade, O: The Oprah Magazine, Real Simple, WebMD, and Women's Health. She lives in the Midwest with her husband and two children.
***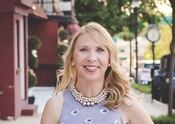 Jennifer Vido is best known for her nationally syndicated Jen's Jewels author interview column. A savvy book blogger she dishes the scoop on the latest happenings in the publishing business. As a national spokesperson for the Arthritis Foundation, she has been featured by Lifetime Television, Redbook, Health Monitor, The New York Times, The Baltimore Sun, Healthguru.com, and Arthritis Today. She is the author of the Piper O'Donnell Mystery series. Currently, she lives in the Baltimore area with her husband and two sons.