Jen: What inspired you to write Life's Too Short?
Abby: I wanted to write a true opposites attract love story!
Opposites attract is such a challenging trope, because you really have to make the reader think they're too different from each other for it to work—but then you have to show the reader how they do work and you need to make that believable. It's a juggling act.
Adrian is a straight-laced, workaholic attorney. He plans everything, he doesn't do spontenaity, he thrives on routine, never has fun.
Vanessa's a free spirit in every sense of the word. Vanessa has a 50% chance of developing ALS, a fatal neurodegenerative disease that runs in her family, and she's set on living her potentially short life to the fullest. She goes where the day takes her and she finds joy and excitement where she can. She never makes plans, she never saves anything for later because she doesn't know if there will be a later.
The way I write my heroes is I ask myself who the heroine is, then I write the man she needs. But in this case, they both got exactly who they needed. It was so fun to write. I loved seeing these two fall in love.
How does Vanessa's pursuit of traveling the globe turn into something much more?
Vanessa is a famous YouTuber. After her sister's untimely death to ALS, Vanessa decides she's going to travel the world and live like she only has a year left to do it. She makes a video explaining what she's about to do and that video goes viral. She uses this new platform to raise awareness and money for ALS research. She is truly a driving force in the ALS world for finding a cure—even though it might be too late to save her.
What happens with her half-sister that turns Vanessa's life upside-down?
Life's Too Short explores the effects of grief, trauma, and loss. Vanessa lost her mother and her sister to ALS at young ages, and this has deeply affected each member of her family, in many different ways. For Vanessa's younger sister Annabel, it's resulted in addiction.
Annabel has a baby and is unable to care for her after a relapse, so she leaves the baby with Vanessa, effectively grounding her from her job as a world traveler. Vanessa's job is her entire life, and if she can't travel, she can't do her job. She's not making money and worst of all she's not raising any money for ALS research. Enter Adrian…
What role does the hot lawyer next door play in Vanessa's present circumstances?
Adrian is at a bit of a crossroads in his life. He knows something is missing, but he can't figure out what it is. He stumbles into Vanessa's life after he knocks on her door at 4:00 in the morning to offer help with her crying baby and the two fall into an easy friendship. Vanessa needs someone stable and reliable in her world and Adrian needs someone to show him a better way of living. It's a match made in heaven. Unfortunately, Adrian isn't totally aware of Vanessa's backstory and our control freak is about to lose every handhold he has on his life.
How are readers able to stay connected with you?
I'm on all the platforms under @authorabbyjimenez, but I spend the most time in my reader group on Facebook. Definitely go join me there if you want the most up-to-date announcements and the best opportunities to get your hands on an advanced reader copy of one of my books!
What's your best advice for aspiring writers interested in pursuing a literary career?
I feel like a broken record, but I can't say this enough—Join Critique Circle.
I don't have a college degree, I don't have a writing background. I wanted to learn how to write and that's where I did it. That site has all the tools you need to hone your craft. It's got information on how to write a query letter, information on traditional and self-publishing, and most importantly you'll find critique partners there. I learned everything I needed to know on Critique Circle. If it wasn't for that site, I wouldn't be where I am today.
Thanks for stopping by FreshFiction.com. Good luck with your sparkling new gem!
Thank you for having me!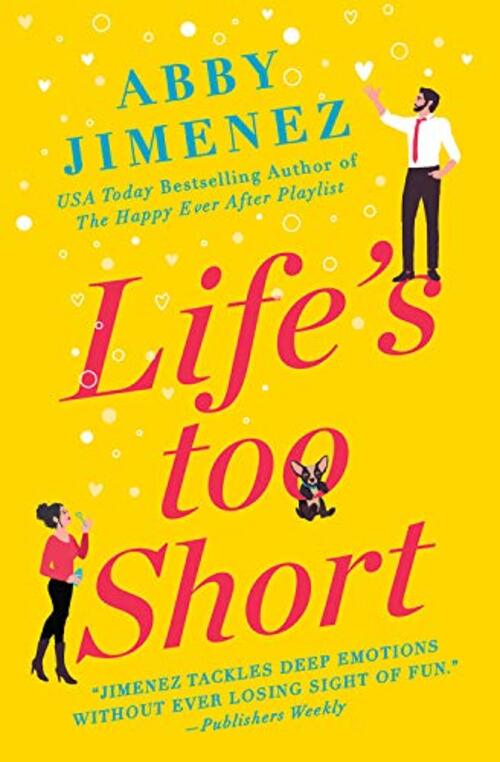 A brilliant and touching romantic comedy from the USA Today bestselling author of The Friend Zone and The Happy Ever After Playlist.
Vanessa lives life on her own terms — one day at a time, every day to its fullest. She isn't willing to waste a moment or miss out on an experience when she has no idea whether she shares the same fatal genetic condition as her mother. Besides, she has way too much to do, traveling the globe and showing her millions of YouTube followers the joy in seizing every moment.
But after her half-sister suddenly leaves Vanessa in custody of her infant daughter, she is housebound, on mommy duty for the foreseeable future, and feeling totally out of her element.
The last person she expects to show up offering help is the unbelievably hot lawyer who lives next door, Adrian Copeland. After all, she barely knows him. But as they get closer, Vanessa realizes that her carefree ways and his need for a structured plan could never be compatible for the long term. Then again, she should know better than anyone that life's too short to fear taking the biggest risk of all. . .
Romance Contemporary | Romance Comedy [Forever, On Sale: April 6, 2021, Trade Size / e-Book, ISBN: 9781538715666 / eISBN: 9781538715680]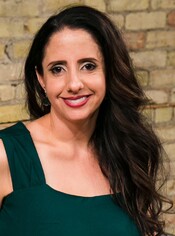 Abby Jimenez is a Food Network champion, motivational speaker, and contemporary romance novelist living in Minnesota. Abby founded Nadia Cakes out of her home kitchen in 2007. The bakery has since gone on to open multiple locations in two states, won numerous Food Network competitions, and amassed an international cult following. Abby has since turned her talents to penning novels. She loves a good book, coffee, doglets, and not leaving the house.
Photo Credit: Rachel Nadeau
***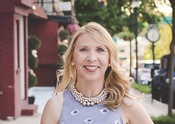 Jennifer Vido is best known for her nationally syndicated Jen's Jewels author interview column. A savvy book blogger she dishes the scoop on the latest happenings in the publishing business. As a national spokesperson for the Arthritis Foundation, she has been featured by Lifetime Television, Redbook, Health Monitor, The New York Times, The Baltimore Sun, Healthguru.com, and Arthritis Today. She is the author of the Piper O'Donnell Mystery series. Currently, she lives in the Baltimore area with her husband and two sons.