Jennifer Vido : What inspired you to write Once Upon a Wardrobe?
Patti Callahan: It's so hard to answer what inspired me for this novel and yet that very fact is what inspired me to write this book! I often wonder what inspired some of my favorite tales, and when I interview other authors for Friends and Fiction, I ask other authors, "What is the origin story of your story?" And even I am often asked, "Where do you get your ideas?" And the answer changes with time because we might look back and see where a story originated in hindsight. So this novel, Once Upon a Wardrobe, is a story that grew out of many other stories. When I was writing the novel Becoming Mrs. Lewis, I realized that the year that C. S. Lewis and Joy Davidman met through letters was the same year that The Lion, The Witch and The Wardrobe was released. During research, I would often see small crumbs of Narnia in C. S. Lewis' young and middle life. Those crumbs stayed with me and I wanted to show them in a story.
I wondered — What made Lewis start and then stop and then start again? Had he meant to create this land and or did it grow into Narnia as he wrote? I began to ponder how much his life ended up in his stories. How much of our life ends up in our stories? How much is conscious and how much is unconscious?
Let's talk about Megs Devonshire and her dreams of solving the great mysteries of physics. How does her so-called plan get sidetracked?
Sometimes there is a great divide between science and imagination, and yet there is no need for this dichotomy. Both provide meaning in different ways and I wanted to show the both/and approach to our mysterious, dynamic and sacred lives. Myth and story can take us to places that science can never take us, and science can take us where myth and story can't take us. I wanted Megs to live in both worlds, to see the ineffable in the world around her. She can still solve the greatest mysteries of physics and know the value of story and imagination!
How does Megs go about finding the answer to George's pressing question about the origin of Narnia?
Megs wants to find the answers for George in a sensible list, in a prescriptive way that will give him logical answers. When she asks C. S. Lewis, "Where did Narnia come from?" she is surprised that he doesn't give her the pat answer or logical ties; instead he tells her stories from his life for her to take home to George. Stories both dark and light; stories of triumph and heartbreak: true stories. Megs discovers that although an author's life and reading might inform a story in some ways, there are also large swaths of story-source that are altogether imaginative, mysterious and transcendent. This is what I wanted to express.
One of my favorite parts of the book is the story within the story. Namely, your riveting portrayals of C.S. "Jack" Lewis and his brother. How much research was needed in order for the novel to ring true with readers? And, what was the most challenging part of the process?
The most challenging part of the story was to "show" the events in C. S. Lewis's life without speaking in his voice. So I decided to allow the reader to see those events through the eyes of an eight-year-old boy who understood the power of Narnia. I read loads of books about Narnian theories and re-read Lewis' autobiography Surprised by Joy. I interviewed Lewis experts and dug through my old files from Becoming Mrs. Lewis. The research was intense but also thrilling – I loved learning more and more about Narnia and about Lewis' life.
I think of this novel as a story about a story; nesting stories if you will. I have no desire to ascribe logic, facts and theory to the world of Narnia. That has been done, and done well by so many others. There are scholars and academics who've spent their life studying Lewis and the creation of the seven-book series. I've read most of these books and I'm beyond grateful for their insight and wisdom.
What do you hope readers take away from this novel?
I always want readers to take away what matters most to them. I believe that if I have done my job, they will find things in the novel that even I didn't see or intend. As the Irish poet and philosopher, John O'Donohue once wrote, "A book is a path of words which take the heart in new directions."  And that is what I long to show you: how Narnia does that for us all. My editor at Harper Muse, Amanda Bostic, once said to me, "I've always believed that if we can find our way to Narnia, we can find our way home." May it do the same for you.
I would be remiss if I didn't ask about Narnia. What does it mean to you?
There are certain stories and myths that endure in the world; they show us what it means to be human in all its terrors, joys, and griefs, and yet they are also life-affirming. The Lion, the Witch, and the Wardrobe is one of those tales.  When I was in high school, I studied Latin in preparation for a medical career. In those classes, we studied the great Greek and Roman myths. The knowledge that story is built on story has followed me from a medical career to a storytelling career and has continually fascinated me. In many ways, Narnia has entered into the universal consciousness in some of the same patterns as the greatest myths and legends.
As a child, I felt that if I could find it, I too might walk through the wardrobe door of Narnia. I searched for that snowy forest in the woodlands and marshes of Cape Cod, in the closet of my bedroom, and the pages of other books. Narnia seemed to be waiting for me, even calling to me, if I might only find it. Narnia has enchanted, enthralled, and captured me for all my life.
Sneak peek! Are you currently at work on your next novel?
I am working on it, but it is in very early stages and to try to talk about it would probably pop the bubble of my imagination!
What's the best way for readers to stay connected with your latest happenings?
I am very active on social media with Instagram, Facebook, and the Facebook group I founded with four other authors called Friends and Fiction! My website is a great source for articles, essays, links, and just plain ole fun. https://www.patticallahanhenry.com/
Thank you for taking the time to chat about your new release, Once Upon a Wardrobe. I was deeply moved by this beautifully written book. So much so that I'm going to read it again. It's truly a gem. Bravo!
Jen, I loved talking about Once Upon a Wardrobe. I am ready and thrilled for the world to meet both George and Megs, as well as to see C. S. Lewis and Narnia from a new perspective. Your kind words mean so much to me. Thank you so much for having me here at Fresh Fiction!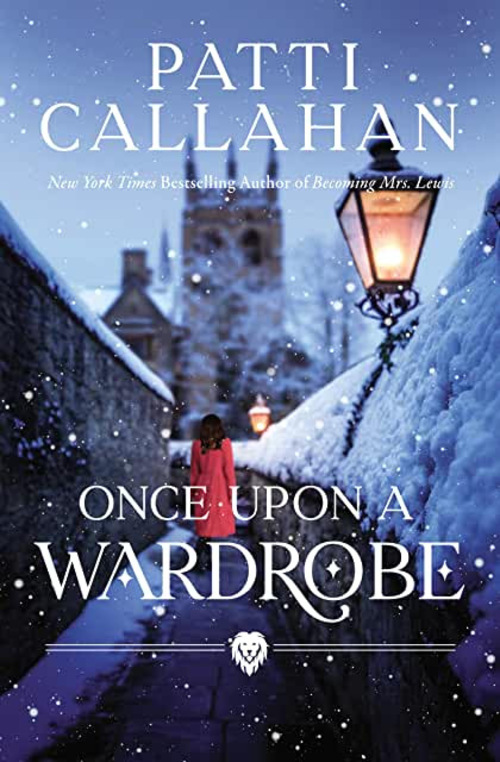 From Patti Callahan, the best-selling author of Becoming Mrs. Lewis, comes another enchanting story that pulls back the curtain on the early life of C. S. Lewis.
"Where did Narnia come from?"
The answer will change everything.
Megs Devonshire is brilliant with numbers and equations, on a scholarship at Oxford, and dreams of solving the greatest mysteries of physics.
She prefers the dependability of facts – except for one: the younger brother she loves with all her heart doesn't have long to live. When George becomes captivated by a brand-new book called The Lion, the Witch and the Wardrobe and begs her to find out where Narnia came from, there's no way she can refuse.
Despite her timidity about approaching the famous author, Megs soon finds herself taking tea with the Oxford don and his own brother, imploring them for answers. What she receives instead are more stories…stories of Jack Lewis's life, which she takes home to George.
Why won't Mr. Lewis just tell her plainly what George wants to know? The answer will reveal to Meg many truths that science and math cannot, and the gift she thought she was giving to her brother – the story behind Narnia – turns out to be his gift to her, instead: hope.
Historical [Harper, On Sale: October 19, 2021, Hardcover / e-Book, ISBN: 9780785251729 / eISBN: 9780785251767]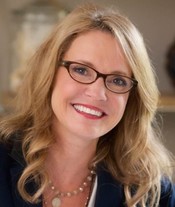 Patti Callahan (who also writes as Patti Callahan Henry) is a New York Times bestselling author. Patti was a finalist in the Townsend Prize for Fiction, has been an Indie Next Pick, twice an OKRA pick, and a multiple nominee for the Southern Independent Booksellers Alliance (SIBA) Novel of the Year. Her work has also been included in short story collections, anthologies, magazines, and blogs. Patti attended Auburn University for her undergraduate work, and Georgia State University for her graduate degree. Once a Pediatric Clinical Nurse Specialist, she now writes full-time. The mother of three children, she lives in both Mountain Brook, Alabama, and Bluffton, South Carolina, with her husband.
***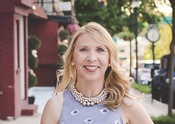 Jennifer Vido is best known for her nationally syndicated Jen's Jewels author interview column. A savvy book blogger she dishes the scoop on the latest happenings in the publishing business. As a national spokesperson for the Arthritis Foundation, she has been featured by Lifetime Television, Redbook, Health Monitor, The New York Times, The Baltimore Sun, Healthguru.com, and Arthritis Today. She is the author of the Piper O'Donnell Mystery series. Currently, she lives in the Baltimore area with her husband and two sons.