Jen: What inspired you to write Perfectly Famous?
Emily: I love writing about strong women who are at crossroads in their lives and need to figure out how to find happiness again. In this case, I set out to tell the stories of two women—a famous author and a former journalist—whose issues are very different, yet, in the end, they manage to save themselves and each other. I also wanted to give my readers a fun, deliciously dark thrill ride with some major twists and turns.
What happens to author Ward DeFleur that tears her life apart?
Her 16-year-old daughter, Stevie, is abducted and killed, while Ward is busy launching her new book.
How does Ward's life change after the tragedy?
Ward flees the sheltered town in Connecticut, where she lived with Stevie, and disappears. She reneges on all future book tour events and the other novels she's contracted to write. She feels responsible for what happened to Stevie and like she can't go on with things as they were. Nothing makes sense to her anymore. She lives in constant fear and in a state of depression.
What happens in Bree Bennett's life that leads to her taking a job at the town newspaper?
Bree used to be a journalist before she quit her job to become a stay-at-home mom and housewife. When the book opens, we find out that Bree is recently divorced, her daughter is a relatively self-sufficient teenager, and she feels like she has no purpose, that no one needs her anymore. So, she decides to dip a toe back into the work force, which ultimately leads to her mission to find Ward and to tell her story.
How do infatuation and fear play a role in the novel?
Both leading ladies experience these emotions in different ways. Ward is infatuated with shielding herself from the outside world and marinating in the events of the past. That infatuation is bred from fear. In her mind, if she couldn't protect her own daughter, then her life is worthless. Bree's fear stems from the fact that she feels useless. She doesn't have a career or a husband anymore. And her daughter, Chloe, is now at an age where she rarely needs to rely on Bree anymore. This fear prompts her infatuation with Ward; Bree is filling her own void by obsessing over someone else's life and problems.
What is the best way for readers to stay connected with you?
My website (www.emilyliebert.com) and social media. If you want to email me, there's a contact page on my website. Those emails go directly to me, and I answer every single one of them quickly! I'm also very active on Instagram (@emilyliebert) and Facebook (@authoremilyliebert). I love to engage with my readers, so please follow me, comment, and DM me!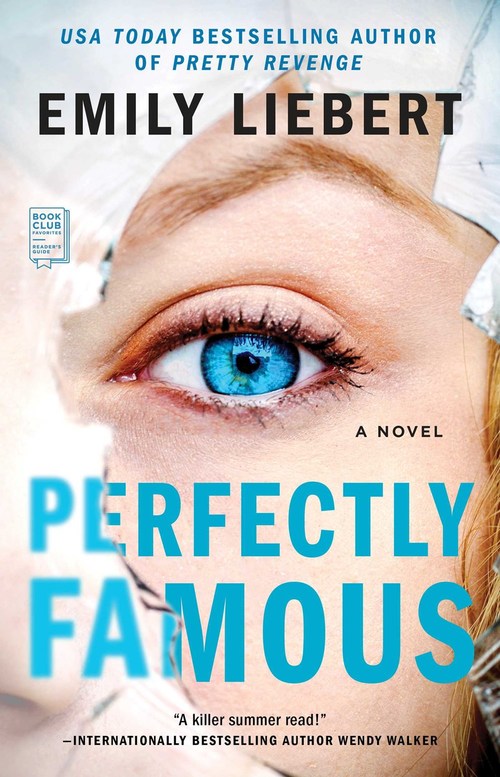 From the USA TODAY bestselling author of Pretty Revenge—a "gripping tale of subterfuge, betrayal, and retribution" (Liv Constantine, bestselling author of The Last Mrs. Parrish)—comes the story of a journalist obsessed with finding a crime novelist who disappears after a deadly attack on her beloved daughter.
As a mother and a famous author, Ward DeFleur has it all. She lives in a beautiful estate in picture-perfect Connecticut, along with her teenage daughter, Stevie, where nothing can go wrong. Until, one night, when Stevie is brutally murdered and Ward's entire world is shattered. Consumed by panic and grief, Ward vows never to put pen to paper again.
Enter Bree Bennett.
Bree is a recently-divorced, former-journalist-cum-housewife, desperate to fill her days with something other than Pilates classes and grocery shopping. So she decides to start writing for the town newspaper. What begins as Bree's effort to tell Ward's tragic narrative turns into a fixation with finding her favorite author. Unfortunately, Ward doesn't want to be found. Even worse, Stevie's killer is still on the loose…
This harrowing tale of one woman's infatuation and another woman's fear is full of explosive surprises, perfect for fans of The Night Olivia Fell and Then She Was Gone.
Women's Fiction Psychological | Suspense [Gallery Books, On Sale: June 2, 2020, Trade Size / e-Book, ISBN: 9781982110314 / eISBN: 9781982110321]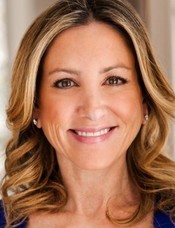 Emily Liebert is the author of six books and has been featured on the Today show and in publications such as The New York Times, The Wall Street Journal, Ladies' Home Journal, People, The Washington Post, and many more. Emily lives with her husband and their two sons in Connecticut.
***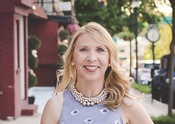 Jennifer Vido is best known for her nationally syndicated Jen's Jewels author interview column. A savvy book blogger she dishes the scoop on the latest happenings in the publishing business. As a national spokesperson for the Arthritis Foundation, she has been featured by Lifetime Television, Redbook, Health Monitor, The New York Times, The Baltimore Sun, Healthguru.com, and Arthritis Today. She is the author of the Piper O'Donnell Mystery series. Currently, she lives in the Baltimore area with her husband and two sons.