What inspired you to write The Boys' Club?
I started writing as a way to sort my thoughts and ease my anxieties about the world around me, not necessarily to publish a book. I felt that I was living through an inflection point in American history: Donald Trump had been elected president, Brett Kavanaugh had weathered his hearings and had been confirmed to the Supreme Court, and the #metoo movement had heated to a boiling point. I felt myself hoping that we came out on the right side of history, but I was dissatisfied with only hoping, I needed to get my thoughts out somehow.
I've always loved to write and find my thoughts make more sense somehow when I write them down. The most fascinating thing to me was that for the first time in my life, my words came out in the form of fiction. I suppose, in retrospect, that makes sense as I was trying to understand thoughts and perspectives different from my own and in writing fiction, the writer really needs to understand all perspectives. My hope is that the book is fun enough for many people to read and, therefore provide fodder for very important conversations on a broad scale.
How does Alex Vogel envision her trajectory at the firm?
Alex begins at the firm thinking, at least superficially, that she will work in any group that allows her to leave at a decent hour so her non-working life can continue without a hiccup. Though, I suspect that if she were being more honest with herself, she'd have realized that she was searching for the next great competition in her life, and she was bound to get swept up vying for a more coveted position in a group like M&A. Alex spends a great deal of the book simultaneously terrified of becoming and eager to become the partners she comes to know—she feels these conflicting emotions especially during encounters with her female mentor.  I actually think part of the problem for Alex is that she doesn't quite know what she wants from her firm; she only knows who she likes spending time with (Matt and Jordan) and that she likes being in the group everybody wants to be in. Interestingly enough, it takes a horrible incident for Alex to formulate an idea of how she can forge a long-term path to partner at her firm.
How does being a woman affect the decisions she makes at the firm?
In every way–I'm not sure if that's because as women, we are conditioned to think about work/life balance, our spot in high-powered groups, etc., or because women in a boys' club necessarily need to make decisions based on being a woman because everybody else around us is always treating us as one, but it's safe to say it permeates every aspect of Alex's life and affects every decision she makes as a professional woman. Specifically, it affects her decision to join the group and try to place into one of the female spots in M&A.
When Alex becomes privy to some inside knowledge, what runs through her mind?
She becomes privy to inside knowledge about the people she works with and the firm itself at various points in the book–things as small as what her clients enjoy and the indiscretions of her coworkers, and as large as company scandals and client criminal activity. There is a very calculating aspect of Alex's personality that is always looking for how to use the knowledge she gains to her own benefit, but she comes to care about the people with whom she works to such an extent that personal gain is no longer her primary motivation. She also learns that personal gain isn't necessarily at odds with benevolent action, and I think that is a wonderful lesson I hope we all learn as we grow professionally (and personally).
What's the best way for readers to stay connected with you?
Probably Instagram @ericaakatz! I try to check messages every week.
Are you currently at work on your next novel?
Yes! I am about halfway done. It's set in the art world and there is a forgery angle to it as well as a social media component–it explores the various ways we are and can be fake in our daily lives.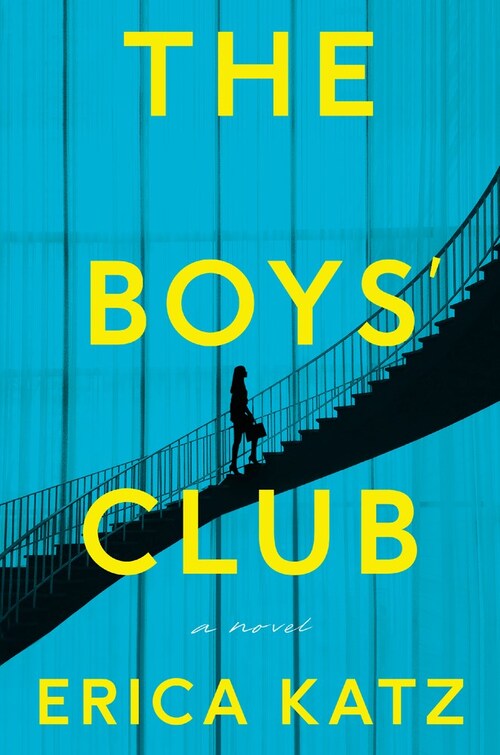 Sweetbitter meets The Firm in this buzzy, page-turning debut novel–already optioned to Netflix–about sex and power in the halls of corporate America.
One of Buzzfeed's Most Anticipated Books of 2020, Cosmopolitan's Best Summer Reads of 2020, and the New York Post's 30 Best Summer Books
Alex Vogel has always been a high achiever who lived her life by the book–star student and athlete in high school, prelaw whiz in college, Harvard Law School degree. Accepting a dream offer at the prestigious Manhattan law firm of Klasko & Fitch, she promises her sweet and supportive longtime boyfriend that the job won't change her.
Yet Alex is seduced by the firm's money and energy . . . and by her cocksure male colleagues, who quickly take notice of the new girl. She's never felt so confident and powerful–even the innuendo-laced banter with clients feels fun. In the firm's most profitable and competitive division, Mergers and Acquisitions, Alex works around the clock, racking up billable hours and entertaining clients late into the evening. While the job is punishing, it has its perks, like a weekend trip to Miami, a ride in a client's private jet, and more expense-account meals than she can count.
But as her clients' expectations and demands on her increase, and Alex finds herself magnetically drawn to a handsome coworker despite her loving relationship at home, she begins to question everything–including herself. She knows the corporate world isn't black and white, and that to reach the top means playing by different rules. But who made those rules? And what if the system rigged so that women can't win, anyway?
When something happens that reveals the dark reality of the firm, Alex comes to understand the ways women like her are told–explicitly and implicitly–how they need to behave to succeed in the workplace. Now, she can no longer stand by silently–even if doing what's right means putting everything on the line to expose the shocking truth.
Fiction | Thriller Political [Harper, On Sale: August 4, 2020, Hardcover / e-Book, ISBN: 9780062961488 / eISBN: 9780062961501]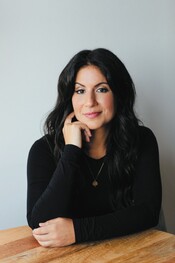 Erica Katz is the pseudonym for a graduate of Columbia Law School who began her career at a major Manhattan law firm. A native of New Jersey, she now lives in New York City, where she's employed at another large law firm.
***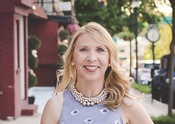 Jennifer Vido is best known for her nationally syndicated Jen's Jewels author interview column. A savvy book blogger she dishes the scoop on the latest happenings in the publishing business. As a national spokesperson for the Arthritis Foundation, she has been featured by Lifetime Television, Redbook, Health Monitor, The New York Times, The Baltimore Sun, Healthguru.com, and Arthritis Today. She is the author of the Piper O'Donnell Mystery series. Currently, she lives in the Baltimore area with her husband and two sons.