I'm Gina LaManna, and I'm thrilled to introduce you to my new novel, THREE SINGLE WIVES, on-sale on September 1. Here's a sneak peek at what to expect!
When Eliza, Anne, and Penny arrive at book club bearing bottles of wine, none of them anticipate the night will end in murder. But when the subject of a philandering husband arises, revenge is in the air. By the end of the night, someone is dead. What actually happened that night? And is the truth stranger than fiction?
T – T is for Three. Three women are featured at the heart of this story. Follow Penny, Eliza, and Anne through this winding tale to find out who is innocent. . .  and who is guilty.
H – H is for Heart. Several of these women follow their hearts. Sometimes it gets them in trouble.
R – R is for Revenge. Did one of these women go to great lengths for justice?
E – E is for Entrepreneurial. When one of the women sets out to start her own business, the cost of it backfires in a way she didn't see coming.
E – E is for Everything. Will one woman give up everything for the man she loves?
*
S – S is for Stars. The setting for this novel is Los Angeles. City of Angels, home to the stars.
I – I is for Insignificant. Read closely because in this story, even the most insignificant of details might be important. . .
N – N is for New. There are a lot of firsts in this book – new cities, new experiences, new friends and family.
G – G is for Gina. Come on, I had to! I set the book in Los Angeles after having lived there for six years post-college.
L – L is for Love. Love can be equally wonderful and equally devastating for these women.
E – E is for Excess. One of these women has more money than she knows what to do with. But as the saying goes, 'More money, more problems'.
*
W – W is for Wife. All three of these women are in relationships. All of them are complicated.
I – I is for Intensity. When one of the women finds herself falling in love, she's surprised by the intensity of her feelings for him.
V – V is for Vanity. One woman finds herself changing after her career skyrockets. What is the true cost of fame?
E – E is for Entertaining. Grab a glass of wine and kick your feet up – this is a perfect book to read on these last days of summer.
S – S is for Surprising. Hopefully, you'll be reading to find out who's guilty until the very last page!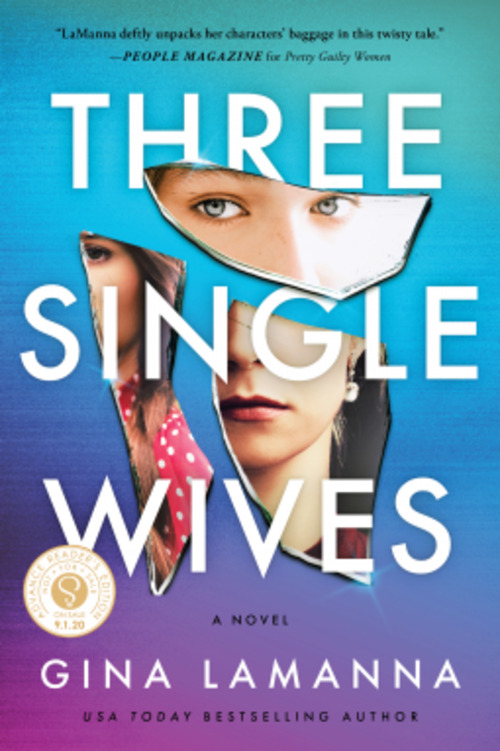 "[A] divinely original thriller. . . a wonderful carousel of revolving suspects, motives, and means, and many people to love and to love to hate."–Publishers Weekly, STARRED Review
An addictive second mystery novel about book clubs, murder, and the domestic secrets inside every household from the author of Pretty Guilty Women!
Three beautiful women. Two wedding bands. One dead husband.
When Anne Wilkes, Eliza Tate, and Penny Sands arrive at book club bearing bottles of wine, none of them are plotting to kill. But when the subject of a philandering husband arises, revenge is in the air. By the end of the night, someone is dead.
Two women with rings on their fingers and one with stars in her eyes. All of them are hiding something. All of them are lying.
What really happened that night? Only the guilty knows. Did one woman take everything too far, or is the truth really more twisted than fiction?
A domestic thriller that will keep you guessing, Three Single Wives is compelling mystery for book clubs that devoured Samantha Downing, Sandi Jones and Lucy Foley.
Thriller Domestic [Sourcebooks Landmark, On Sale: September 1, 2020, Hardcover / e-Book, ISBN: 9781728215655 / eISBN: 9781728215662]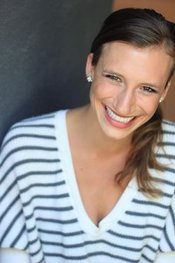 Originally from St. Paul, Minnesota, Gina LaManna has also called Italy and Los Angeles home. After studying numbers and equations in college, she realized multiple choice tests were "just not for her" and began writing books instead. She loves cappuccino foam and whipped cream and would subsist solely on sprinkles if possible. She currently lives in St. Paul with her wonderful husband and family.