Jen: What inspired you to write The Closer You Get?
Mary: A friend told me about a single woman we knew who was having an affair with a married man. He left his wife and went to live with her, but the relationship didn't last long and he went straight back to his wife. It made me wonder what would happen if both affair partners were married to other people and decided to be together; who would dare to take that first step towards their new life? How could you trust anyone enough to do that? If you were in that position and left your marriage and the other person didn't leave, you would have burned all your bridges. So that became the start of the idea, that a married woman leaves home to be with a married man, but he doesn't show up.
What draws coworkers Ruby and Harry into having an extramarital affair?
I think Ruby is a classic case of a woman who's very unhappy at home and falls for the first person to show her some kindness and interest. On the other hand, Harry's actually always been happy at home. His reasons for having an affair are more complicated. His wife, Emma, is a strong woman and he finds Ruby's relative weakness attractive, in that he feels stronger in comparison. I find this interesting; we want to be strong and find strength attractive; it can be most disconcerting to discover that weakness can be seen as more attractive than strength. I suppose for a man in Harry's situation he can play the hero with Ruby; he's always going to be stronger than her and feels great as a result, whereas with Emma he has to accept her as an equal. Harry proves some men haven't reached that level of evolution!
When Ruby finds herself on her own, how does her life drastically change?
I think she has two main worries at first. One is a financial concern, which I wanted to address; she knew she'd be totally reliant on Harry for financial support until her house was sold. It was inevitable that Tom wouldn't rush that house sale through. Moral judgement aside for a moment, this was the one of the things that had me shouting, "Don't do it!" at my screen. I'm really concerned that some women end up in unhappy and dependent relationships because of this financial reliance. But then, we realize that Ruby was financially abused throughout her marriage and kept this to herself as a shameful secret. That added another dimension: how would a woman in that position ever be able to save up to leave and live an independent life?
The second biggest change was in her accommodation. She lived in a lovely home with Tom and is now living like a student, but without the hopes and dreams of a better life. This, linked with her financial worries, puts her in a prime situation to want to go back home. I wanted her to feel the lure of her old home, the temptation to go back to how things were.
Are you currently at work on your next project?
I'm writing another psychological suspense, but I'm afraid I can't say much about it as I don't want to give spoilers. It looks at stepsisters and whether the ties that bind us might be the ties that strangle us.
What's the best way for readers to keep abreast of your latest happenings?
I like to use Twitter and have had many readers contact me through direct messages to ask me about the books I've written. I'm also on Facebook and Instagram and would love to talk to readers who'd like to chat.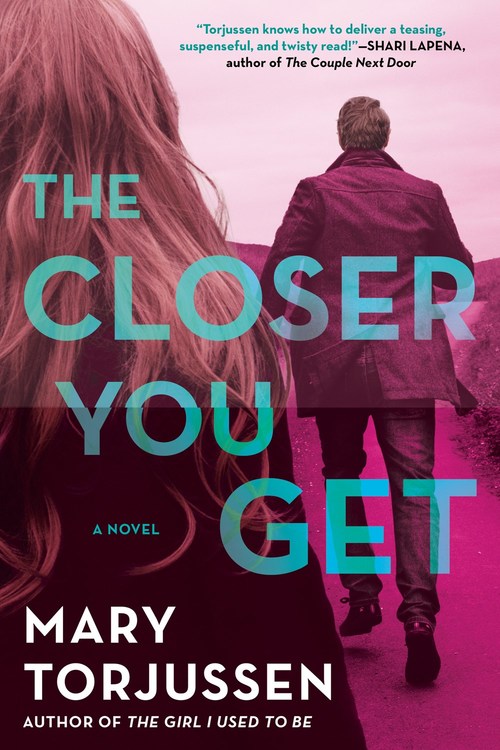 They had the perfect plan to start a new life together…before it all went horribly wrong.
A new twisting novel of psychological suspense from the acclaimed author of The Girl I Used to Be.
Coworkers Ruby and Harry are in love—but they're married to other people. They decide to tell their spouses that their marriages are over and to start a new life together. Ruby has wanted to leave her controlling husband for a while, so she tells him she's leaving and waits at the hotel where she and Harry are to meet. But Harry never shows up.
Suddenly, Ruby has lost everything. Harry won't answer her calls, and she's fired from her job. She finds a cheap apartment in a run-down part of town, all the while wondering what happened to Harry.
Just as Ruby thinks she's hit rock bottom, strange and menacing things start to happen—someone is sneaking into her apartment, and someone is following her home late at night—and she is going to have to fight for her survival.
Thriller Psychological | Women's Fiction Psychological [Berkley, On Sale: April 21, 2020, Trade Size / e-Book, ISBN: 9781984804587 / eISBN: 9781984804594]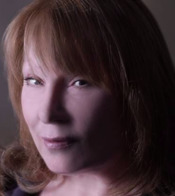 Mary Torjussen has an MA in Creative Writing from Liverpool John Moores University. She worked for several years as a teacher.
***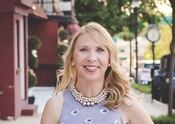 Jennifer Vido is best known for her nationally syndicated Jen's Jewels author interview column. A savvy book blogger she dishes the scoop on the latest happenings in the publishing business. As a national spokesperson for the Arthritis Foundation, she has been featured by Lifetime Television, Redbook, Health Monitor, The New York Times, The Baltimore Sun, Healthguru.com, and Arthritis Today. She is the author of the Piper O'Donnell Mystery series. Currently, she lives in the Baltimore area with her husband and two sons.