Jen: What inspired you to write THE LIONS OF FIFTH AVENUE?
Fiona: At author talks and book signings, readers often suggest New York City landmarks they'd like to see featured in my novels. The New York Public Library came up repeatedly, so I figured I'd do a little research into its construction and history. I learned that when it opened in 1911, the superintendent lived in a seven-room apartment deep inside the library with his wife and three children. The idea of a family living in this monument of marble that's filled with books struck me as a perfect setting for a novel, and I was up and running–although I created a fictional family for the story. 
What is the catalyst behind Laura's decision to apply to the Columbia Journalism School? 
Laura, the superintendent's wife, has been living in the library for a couple of years, and feels stifled and lonely–it's not like there are any neighbors to chat with or borrow milk from, as there would be in a regular New York City apartment building. She's been writing a column about her life raising her two children in a library for the employee newsletter, and when she hears that the newly-opened journalism school accepts women, she jumps at the opportunity to learn a craft. 
What draws Laura to the Heterodoxy Club?
The Heterodoxy Club was founded in 1912 by a feminist organizer named Marie Jenney Howe, who was interested in creating a safe space for women to gather and exchange ideas. Ideas that were considered radical at the time–including birth control, the right to vote, and even free love. The biweekly luncheons attracted icons like Agnes de Mille and Charlotte Perkins Gilman and helped move the women's rights movement forward. In my book, Laura is covering the club for her journalism class, but gets drawn into the bigger questions as they relate to her own life: family versus career, and what being a "New Woman" entails. 
How do the recent changes in Laura's life affect her family? 
Laura's husband is supportive at first, but then becomes resentful of the way her studies take up her time, as do her new friendships. She wants to be a role model to her daughter, but her guilt at being away from home takes a toll. 
What's the best way for readers to stay connected with you? And will you be having any virtual book tours? 
You're so kind to ask. I can be found on Facebook (@FionaDavisAuthor), Instagram (@FionaJDavis), and Twitter (@FionaJDavis). There are a ton of fun virtual events going on this summer and fall, so please visit the events page on my website (fionadavis.net) for more info. 
Are you currently at work on your next project?
I sure am. I'm working on a book set at the Frick Collection, which was a family's Fifth Avenue Gilded Age residence and then turned into a museum filled with gorgeous works of art. I love the idea that the building was a home as well as an institution, just as the New York Public Library was. The Frick is a gem of a location, and I'm excited to see where the story leads me.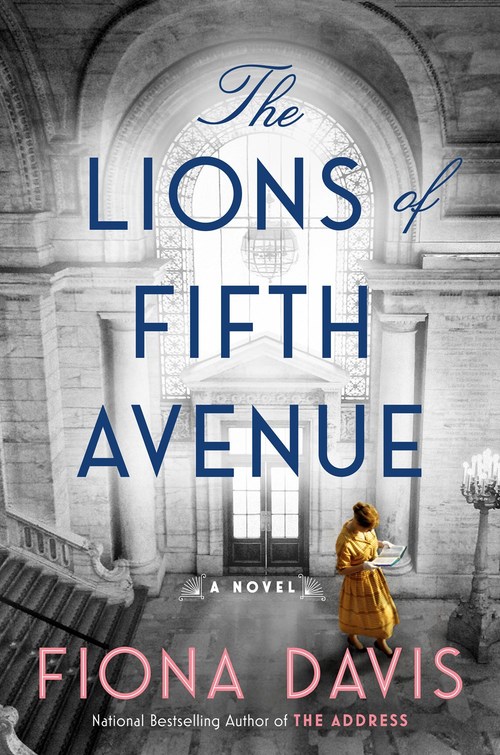 In nationally bestselling author Fiona Davis's latest historical novel, a series of book thefts roils the iconic New York Public Library, leaving two generations of strong-willed women to pick up the pieces.
It's 1913, and on the surface, Laura Lyons couldn't ask for more out of life—her husband is the superintendent of the New York Public Library, allowing their family to live in an apartment within the grand building, and they are blessed with two children. But headstrong, passionate Laura wants more, and when she takes a leap of faith and applies to the Columbia Journalism School, her world is cracked wide open. As her studies take her all over the city, she is drawn to Greenwich Village's new bohemia, where she discovers the Heterodoxy Club—a radical, all-female group in which women are encouraged to loudly share their opinions on suffrage, birth control, and women's rights. Soon, Laura finds herself questioning her traditional role as wife and mother. But when valuable books are stolen back at the library, threatening the home and institution she loves, she's forced to confront her shifting priorities head on . . . and may just lose everything in the process.
Eighty years later, in 1993, Sadie Donovan struggles with the legacy of her grandmother, the famous essayist Laura Lyons, especially after she's wrangled her dream job as a curator at the New York Public Library. But the job quickly becomes a nightmare when rare manuscripts, notes, and books for the exhibit Sadie's running begin disappearing from the library's famous Berg Collection. Determined to save both the exhibit and her career, the typically risk-adverse Sadie teams up with a private security expert to uncover the culprit. However, things unexpectedly become personal when the investigation leads Sadie to some unwelcome truths about her own family heritage—truths that shed new light on the biggest tragedy in the library's history.
Women's Fiction Time Slip | Historical | Women's Fiction Historical [Dutton, On Sale: July 21, 2020, Hardcover / e-Book, ISBN: 9781524744618 / eISBN: 9781524744625]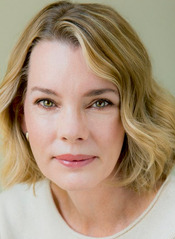 Fiona Davis began her career in New York City as an actress, working on Broadway, off-Broadway, and in regional theater. After getting a master's degree at Columbia Journalism School, she fell in love with writing, leapfrogging from editor to freelance journalist before finally settling down to write fiction. Her books have been translated into over a dozen languages and she's based in New York City.
***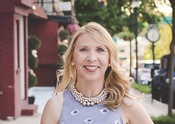 Jennifer Vido is best known for her nationally syndicated Jen's Jewels author interview column. A savvy book blogger she dishes the scoop on the latest happenings in the publishing business. As a national spokesperson for the Arthritis Foundation, she has been featured by Lifetime Television, Redbook, Health Monitor, The New York Times, The Baltimore Sun, Healthguru.com, and Arthritis Today. She is the author of the Piper O'Donnell Mystery series. Currently, she lives in the Baltimore area with her husband and two sons.