How can I describe the chaos that is a dim sum restaurant in the heart of San Gabriel Valley at 11 a.m.? The place is filled with close to a hundred round tables, each one occupied by a different family, many of them with three to four generations of people present—there are gray-haired, prune-faced Ah Mas holding chubby babies on their laps. Steaming carts are pushed by the waitresses, though if you called them "Waitress" they'd never stop for you. You must call them Ah Yi—Auntie—and wave frantically as they walk by to get them to stop. And once they do, customers descend like vultures and fight over the bamboo steamers inside the cart. People shout, asking if they've got siu mai, or har gow, or lo mai gai, and the Ah Yis locate the right dishes somewhere in the depths of their carts.
My Mandarin is awful, and my Cantonese nonexistent. Ma and the aunts often try to help me improve by speaking to me in either Mandarin or Indonesian, but then give up and switch to English because I only get about 50 percent of what they're saying. Their grasp of the English language is a bit wobbly, but it's a heck of a lot better than my Mandarin or Indonesian. It's yet another reason why I find it extra hard to order food at dim sum. More often than not, everything good is gone by the time the Ah Yi notices me and understands my order. Then all that's left is the lame stuff, like the doughy vegetarian dumplings or the steamed bok choy.
But today, ah, today is a good day. I manage to get my hands on two lots of har gow, something that Big Aunt will certainly appreciate, and I even get hold of lop cheung bao—Chinese sausage rolls. Almost makes the whole ordeal of coming to weekly dim sum worth my while.
Big Aunt nods her approval when the Ah Yi puts the bamboo steamers down in the center of our table, and I feel an almost overwhelming need to beat my chest and crow. I got those shrimp dumplings! Me!
"Eat more, Meddy. You should keep your strength up for tomorrow," Big Aunt says in Mandarin, plopping two pieces of braised pork ribs on my plate while I carefully place dumplings on everyone else's plates and pour them tea. Second Aunt cuts the char siu baos into two each and places one half on everyone's plate. The table being round means all the dishes are equally within reach of everyone, but Chinese family meals aren't complete without everyone serving food to everyone else, because doing so shows love and respect, which means we all need to do it in the most attention-seeking way possible. What's the point of giving Big Aunt the biggest siu mai if nobody else notices?
"Thank you, Big Aunt," I say dutifully, placing a fat har gow on her plate. I always reply in English no matter which language my family is speaking because Second Aunt says listening to me struggle through Indonesian or Mandarin makes her blood pressure rise. "You eat more too. We're all counting on you tomorrow. And you, Second Aunt." The second-biggest har gow goes on Second Aunt's plate. Third biggest goes to Fourth Aunt, and the last remaining one goes on Ma's plate. That shows that Ma has brought me up well, to look out for others before ourselves.
Big Aunt waves off my platitudes with a heavily jeweled hand. "We are all counting on each other." Heads of big coiffed hair nod. Fourth Aunt has the biggest hair, something that Ma is always complaining to me about in private.
"Always such an attention hole," Ma said once, which was equal parts horrifying and hilarious. I asked her where she heard "attention hole," and she claimed that she heard it from our neighbor Auntie Liying, which is such a lie, but I've had twenty-six years of living with Ma and I know better than to argue with her. I simply told her it's "attention ho," not "hole," and she nodded and muttered "ho, like ho ho ho" before going back to chopping scallions.
Excerpted from DIAL A FOR AUNTIES by Jesse Sutanto, published by Berkley, an imprint of Penguin Publishing Group, a division of Penguin Random House, LLC. Copyright © 2021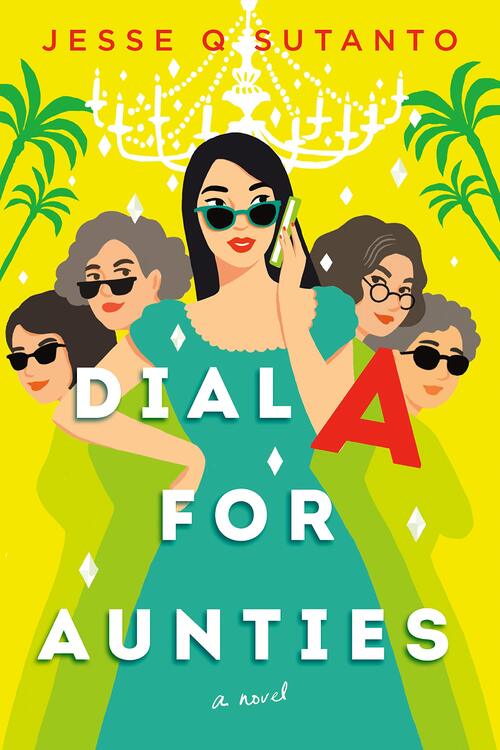 What happens when you mix 1 (accidental) murder with 2 thousand wedding guests, and then toss in a possible curse on 3 generations of an immigrant Chinese-Indonesian family? 
 
You get 4 meddling Asian aunties coming to the rescue!

When Meddelin Chan ends up accidentally killing her blind date, her meddlesome mother calls for her even more meddlesome aunties to help get rid of the body. Unfortunately, a dead body proves to be a lot more challenging to dispose of than one might anticipate, especially when it is inadvertently shipped in a cake cooler to the over-the-top billionaire wedding Meddy, her Ma, and aunties are working at an island resort on the California coastline. It's the biggest job yet for the family wedding business—"Don't leave your big day to chance, leave it to the Chans!"—and nothing, not even an unsavory corpse, will get in the way of her auntie's perfect buttercream flowers.
But things go from inconvenient to downright torturous when Meddy's great college love—and biggest heartbreak—makes a surprise appearance amid the wedding chaos. Is it possible to escape murder charges, charm her ex back into her life, and pull off a stunning wedding all in one weekend?
Romance Contemporary | Mystery Amateur Sleuth [Berkley, On Sale: April 27, 2021, Trade Size / e-Book, ISBN: 9780593333037 / eISBN: 9780593333044]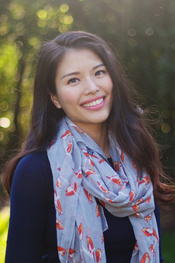 Jesse Q. Sutanto grew up shuttling back and forth between Indonesia, Singapore, and Oxford, and considers all three places her home. She has a Masters from Oxford University, but she has yet to figure out how to say that without sounding obnoxious. Jesse has forty-two first cousins and thirty aunties and uncles, many of whom live just down the road. When she's not writing, she's gaming with her husband (mostly FPS), or making a mess in the kitchen with her two daughters.