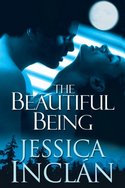 People who haven't had coffee shouldn't make coffee.
I relearned this important lesson a couple of mornings ago upon finding my pot of coffee spilled like a slick across the counter, dripping over the edge, pooling in a coffee pool on the floor.
What had I been thinking? Oh, yeah. I hadn't.
And yet, all of us do things we can't do in order to figure out how to do them. This living thing is a process, and yet, most folks want to avoid the process altogether because it is so damn time consuming. We want to figure things out without having to figure anything out at all. We want the easy bake way of living and haven't yet realized that the easy bake cake wasn't very tasty.
To read the rest of MAKE THE COFFEE IF YOU CAN and to comment for a chance to win please click here.