We asked one of our reviewers, Jessica Nathan and HUGE J.R.Ward fan, to give us an in-depth, extended review of Ward's latest release, THE JACKAL, a new book set in the beloved Black Dagger Brotherhood world. Have you read this one yet? Let us know what you think! 
***
OH MY GOD, OH MY GOD, OH MY GOD! J.R. Ward has done it again with THE JACKAL!
Fans and devoted readers of the Black Dagger Brotherhood, do not be confused by the premise of Rhage having a half-brother. We were first introduced to blood slaves with Zsadist, and had whispers of the ongoing atrocities in The Beast, and hidden sects of vampire cruelty involving blood and sex slaves and forced labor camps abounded in The Savior and Prisoner of Night. Like the Black Dagger Legacy books,THE JACKAL is the start of something new, yet familiar in Caldwell. Set within the Black Dagger world, the Black Dagger Brotherhood: Prison Camp series introduces readers to the Jackal, a vampire from Rhage's past, with stunning Bahama blue eyes.
The Jackal has lived 100 years in the underground prison when he encounters Nyx, a heroine after my own heart. Nyx is no damsel in distress; she is the heroine of her own story with the brains and moves to prove it and needs no gentlemale to come to her rescue. Set on rescuing her sister from the hidden prison, Nyx hopes the Jackal can guide her on her quest; but without knowing what to believe or who to trust, Nyx possesses a shocking amount of common sense not often found in "romance".
I LOVED THE JACKAL So why so much love after 26(!!) books in the BDB world? After some thought, it finally occurred to me: I (and I believe my fellow readers) love these guys and these stories because they are essentially knights. They are characters and stories of honor (plus hotness). People lie to me every day. People act shitty to me every day. But in the vampire world, in the world of Wrath and the Brothers, there is trust, respect, and love that is so solid you can feel anchored when the world around you is going up in flames (even if they are dealing with their own crises). Ward has created a world in which readers can escape and trust in, knowing the Brothers have such strength of character that they never fail each other, and when they make mistakes, their character permits them to admit to their mistakes – a rarity in the real world. (Yes, I'm calling you out Vishous). And even if they are not a Brother, regular vampires and members of the vampire world maintain such a staunch moral compass, deception is a tool used only by the power-hungry and morally bankrupt. So even in the pits of prison, held against his will, the Jackal maintains his integrity and is a knight gallant, leading his lady to safety and freedom (while pleasuring her in all the ways!).
I can't wait for more of the Brothers in "A Warm Heart in Winter".
Happy Reading!
Jessica
***
You can read more of Jessica's reviews on FreshFiction.com.
***
Black Dagger Brotherhood: Prison Camp #1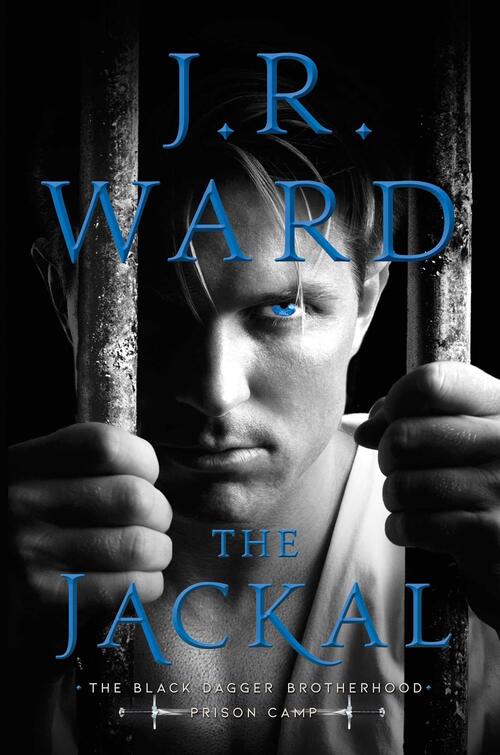 The #1 New York Times bestselling author of The Sinner brings another hot adventure of true love and ultimate sacrifice in the Black Dagger Brotherhood world.
The location of the glymera's notorious prison camp was lost after the raids. When a freak accident provides Nyx clues to where her sister may still be doing time, she becomes determined to find the secret subterranean labyrinth. Embarking on a journey under the earth, she learns a terrible truth—and meets a male who changes everything forever.
The Jackal has been in the camp for so long he cannot recall anything of the freedom he once knew. Trapped by circumstances out of his control, he helps Nyx because he cannot help himself. After she discovers what happened to her sister, getting her back out becomes a deadly mission for them both.
United by a passion they can't deny, they work together on an escape plan for Nyx—even though their destiny is to be forever apart. And as the Black Dagger Brotherhood is called upon for help, and Rhage discovers he has a half-brother who's falsely imprisoned, a devious warden plots the deaths of them all…even the Brothers.
Romance Paranormal | Romance Suspense | Fantasy Urban [Gallery Books, On Sale: August 11, 2020, Hardcover / e-Book, ISBN: 9781501195068 / eISBN: 9781501195082]
She finds a way to free him and bring him home.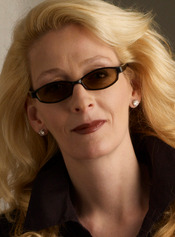 J.R. Ward is the author of over twenty novels, including those in her #1 New York Times and USA Today bestselling series, The Black Dagger Brotherhood. There are more than 15 million copies of Ward's novels in print worldwide and they have been published in 25 different countries around the world. After graduating from law school, Ward began working in healthcare in Boston and spent many years as Chief of Staff of one of the premier academic medical centers in the nation. She lives in the south with her incredibly supportive husband and her beloved golden retriever. Writing has always been her passion and her idea of heaven is a whole day of nothing but her computer, her dog and her coffee pot.