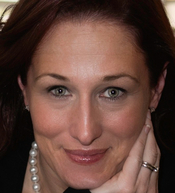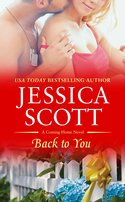 My parents split up when I was in middle school. I suppose I might have handled it better but even now, looking back, I can't say why they weren't able to figure out a way back to each other despite their problems. They still love each other but they decided to part ways.
So I suppose that divorce forged in many ways my ideas about a long term relationship. Honestly, I find myself somewhat surprised to be in one. I've been with my husband since I was twenty – almost 18 years now since we first met. We've been through 5 combat deployments between the two of us and we're pretty lucky that we still love each other enough to keep the family together, spend time with each other and still be there when things aren't going so hot.
I don't actually have any sage advise for maintaining a long term relationship but I can tell you what I've done through the war and the years to try and keep things going. Your mileage may vary and all that but I figure it's been working so far, why not pass along what nuggests of whatever this might be called.
They say the way to a man's heart is through his stomach. During his deployments, I sent food. Lots and lots of junk food. Little Debbies, cookies, beef jerky. Anything that was shelf stable (read surviving the apocalypse) I sent. When he ran out of food on his base, I sent canned goods and peanut butter and ramen. Every week I would cart these giant boxes to the post office and ship food off to the war zone.

I wrote to him. Every night, I'd write and tell him what fresh hell the dogs put me through that day. They were still relatively young and they were hooked on the cat poop and, well, they weren't responsible for their actions. But I tried to make him laugh with whatever shenanigans I thought he'd find funny and he did the same. I still have the emails from that first year and some of his notes still make me laugh.
There were also dirty letters. Well, I mean, I had to start my romance career somewhere, right? So yeah, I'd send him dirty letters and hope that they didn't get opened by someone else on the network. But I think even the facsimile of physical closeness helped us maintain some of our connection during the deployments. It was a distant second to occupying the same space but I do think that keeping that part of our relationship alive while he was gone made it easier to rekindle when he came home.
But in all of that? We laughed. We laugh about terrible things, about sad things. About the cats and the kids and our parents and everything else. We laugh about the stupid things soldiers do, the dumb things we did and never got caught for.
If you had to ask me what the one thing would be for a long term relationship, I'd have to say laughter. Because 18 years into this thing, he can still make me laugh in the worst of times.
About the Author
Jessica Scott is a career army officer, mother of two daughters, three cats and three dogs, wife to a career NCO and wrangler of all things stuffed and fluffy. She is a terrible cook and even worse housekeeper, but she's a pretty good shot with her assigned weapon and someone liked some of the stuff she wrote. Somehow, her children are pretty well adjusted and her husband still loves her, despite burned water and a messy house.
She's written for the New York Times At War Blog, PBS Point of View Regarding War, and IAVA. She deployed to Iraq in 2009 as part of OIF/New Dawn and has served as a company commander at Fort Hood, Texas.
She's pursuing a PhD in Sociology in her spare time and most recently, she's been featured as one of Esquire Magazine's Americans of the Year for 2012. Her next book, a Christmas novella entitled ALL I WANT FOR CHRISTMAS IS YOU, releases on November 25.
Website | Facebook | Twitter | Goodreads
All Major Patrick MacLean wanted was Christmas with the woman and child who were his family in everything but name. But Captain Samantha Egan has come back from the war a different woman than the one who left – and she doesn't know if she can love him anymore.
But neither of them counted on the determination of a little girl they both call daughter and if Natalie has her wish, her parents may have no idea what's coming for them. It's going to take Christmas miracle to bring these two wounded warriors back from the edge of a broken heart.
Pre-Order ALL I WANT FOR CHRISTMAS IS YOU today!