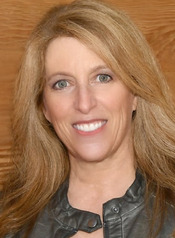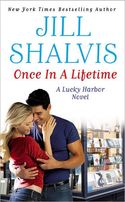 Jill Shalvis's latest release, ONCE IN A LIFETIME, is available today. To whet your appetite and stir your curiosity, here's a little something about ONCE IN A LIFETIME so you can catch up with us. Because it's a great read you do not want to miss.
SOMETIMES WRONG IS OH-SO-RIGHT
After a wrenching loss, Ben McDaniel tried to escape his grief by working in dangerous, war-torn places like Africa and the Middle East. Now he's back in his hometown and face-to-face with Aubrey Wellington, the hot-as-hell woman who is trouble with a capital T. Family and friends insist she's not the one to ease his pain, but Aubrey sparks an intense desire that gives Ben hope for the future.
Determined to right the wrongs of her past, Aubrey is working hard to make amends. But by far, the toughest challenge to her plan is sexy, brooding Ben – even though he has absolutely no idea what she's done . . .
Can this unlikely couple defy the odds and win over the little town of Lucky Harbor?
So now you know the characters it's time to find out a buring question. So we asked Jill, In your opinion, what is the most romantic scene in the novel?
Her reply is the following exclusive excerpt from ONCE IN A LIFETIME
He crossed the street and hit the pier. Far below, the waves smashed against the pylons and rocks. Everything was closed, but strings of white lights had the entire length of the pier glowing into the dark night. He stilled to listen and heard the soft click, click, click of heels. Gotcha, he thought, and followed.
He didn't catch up with her until the very end of the pier. She'd sunk to a bench, pulled her legs up, and had her arms wrapped around her knees. Facing away from him, she was looking out into the inky night.
When he sat next to her, she jumped a little and then glared at him. "I swear I'm going to buy you a bell for your neck."
He didn't smile. Couldn't, because her face was wet, and her mascara was smeared slightly beneath her eyes. The sight made his heart stop. "You're crying."
"No, I'm not."
"Aubrey—"
"Damn it, I told you sometimes I get something in my eyes." She swiped angrily at her face.
Sighing, he slid a little closer and put an arm around her.
She resisted, but he simply held on, and then suddenly she sagged against him. "You really piss me off," she murmured, and turning to him, buried her face in his chest.
He wrapped both arms around her and pressed his head to hers. "I know."
So what do you think? Romantic? One commenter will win an e-copy of ONCE IN A LIFETIME
To comment on Jill Shalvis's blog please click here.