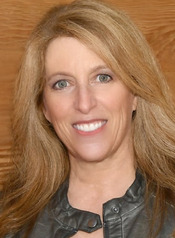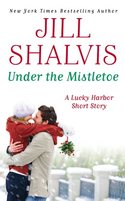 Lucky Harbor is one of the most favorite settings for Jill Shalvis's fans and she has a treat in store with her shorty holiday story, UNDER THE MISTLETOE. In the meantime, Jill stopped by with a Top Five list: the Most Interesting Gifts she Ever Received..
1.   Once I asked Alpha Man for an overnight trip, just us.  I was thinking somewhere warm, maybe even with a beach, drinks, and room service.  What I got was tickets to the NCAA finals.  Note to self: be more specific
2.   Then there was the year my daughters got me a lizard.  Yes, you read that right.  I don't know why.  But Lily the Lizard was sweet if not a bit challenging.  Rest in peace, Lily.
3.   Several years ago my mother bought me a house cleaning service for one month.  I'm pretty sure she was trying to tell me something…
4.   My favorite presents are always plants.  But unfortunately I kill them.  So one year my family bought me a huge, fake plant.  Only they didn't tell me it was fake.  I watered that thing every day until it molded.  Yes, I'm still living down the fact that I killed a fake plant, thank you very much.
5.   A friend once sent me a very naughty present that the kids opened by accident when it came in the mail.  They still sometimes ask what the heck someone sent me a glow in the dark, oversized gummy worm for…
To comment on Jill Shalvis's blog please click here.