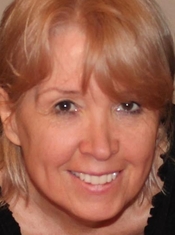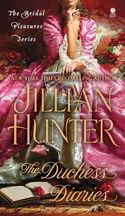 Hello! Thank you for asking me to blog today! Since this is an open topic, I'll give you a preview of THE DUCHESS DIARIES and then answer any questions you might have.
THE DUCHESS DIARIES is the last book in the Bridal Pleasures Series and it basically continues the Boscastle family saga. This is Miss Charlotte Boscastle's story, which she would hasten to reassure you is a dignified and virtuous one, despite rumors to the contrary that are spreading across London. Unfortunately, as they say, "Where there is smoke, there is usually Boscastle" and from what I've read of Charlotte's private diary, she has created an unspeakable scandal that's about to blaze out of control.
Naturally, Charlotte wouldn't dream of confessing to society that she is secretly infatuated with a notorious duke. It's bad enough that her best friend Harriet, the Duchess of Glenmorgan, knows that Charlotte has fallen for a widowed peer who barely knows she is alive. Gideon is in the market for a mistress, the more improper the better. He doesn't need a schoolmistress telling him how to behave.
The situation changes dramatically, however, and not for the better, on the night of the graduation ball for the elite academy at which Charlotte serves as headmistress. Shortly after celebrating the evening's success, Charlotte learns that Harriet has not only lost Charlotte's diary—she has virtually planted it in the Duke of Wynfield's hands.
In an unexpected reversal of fortune, Charlotte is no longer toasting her young graduates as they launch into society; she is desperate to rescue her humiliating secrets from Gideon before he can discover what she feels for him. Of course the road to their romance does not run smooth. Before Charlotte and Gideon can recover their wits, the diary is stolen and they are engaged.
Bridal Pleasures
Shameless rogues who'll do anything to captivate the women they crave. Willing ladies stolen by desire, seduced into risking it all.
To comment on Jillian Hunter's blog please click here.