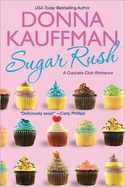 A Cupcake Club Romance #1
January 2012
On Sale: January 1, 2012
Featuring:
Baxter Dunne; Leilani Trusdale
336 pages
ISBN: 0758266340
EAN: 9780758266347
Trade Size
$14.00
Romance Romantic
Buy at Amazon.com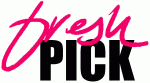 Sweet reading treat
Devil's Food…Angel Cake…Red Velvet…Praline Crunch…Lemon Chiffon… How's a woman to choose?
Luckily, the members of the Cupcake Club are about to taste it all…
When baker extraordinaire Leilani Trusdale left the bustle of New York City for Georgia's sleepy Sugarberry Island, she didn't expect her past to follow. Yet suddenly, her former boss, Baxter Dunne, aka Chef Hot Cakes, the man who taught her everything pastry, wants to film his hit cooking show in her tiny cupcakery. The same Chef Hot Cakes whose molten chocolate brown eyes and sexy British accent made Lani's mouth water and her cheeks blush the color of raspberry filling–stirring all kinds of kitchen gossip, much of which Lani wished was true…
Lani's friends are convinced that this time around, Baxter is the missing ingredient in her recipe for happiness. But convincing Lani will be a job for Baxter himself. And he'll need more than black velvet frosting to sweeten the deal…

A recipe for love that leads to a wonderfully sweet read.
Excerpt
Chapter One
It was the cupcakes that saved her. Leilani Trusdale thought about that as she carefully extracted the center from the final black forest cupcake, then set the corer aside and picked up the pastry bag of raspberry truffle filling. She breathed in the mingled scents of dark chocolate and sweet berries. It was inspiring, really, how much power a single, sweet cup of baked deliciousness could wield. Cupcake salvation.
Lani shifted the tip into position. "So, it's all on you, my tasty little friends. Work your magic. Heal me now." She focused intently—fiercely, even—on her way to piping the precise amount of filling into each and every one of the one hundred and fifty-six cupcakes that lined the racks on the stainless steel worktable in front of her—which was totally unnecessary. The fierce focusing, not Read More…