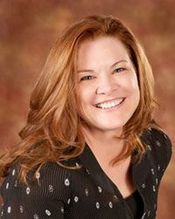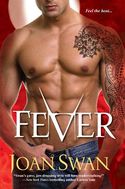 This is our 10th week in a behind-the-scenes look at what's involved in getting a debut author prepared for publication. My own debut novel, FEVER, releases in a little over a month, so it's coming up fast. At every stop on the tour, I'll have a guest NYT bestselling author answering questions about their experience as a debut author and I'll also be giving away their books! My guest author this week is the fabulous Cindy Gerard, and I have 4 of her books to giveaway and 1 of my own ARCs!  Any comment or question enters you to win!  International!
This week we're talking about setting and reaching goals – apropos for the beginning of a New Year, no?
Can you believe we're already closing in on the end of January?  That means we should all be knee deep in those New Year's goals; after all, it only takes 21 consecutive days of an activity to create a habit, and here we are on day number 25.  So, all those awesome resolutions we made on January 1 should be cemented in our behavior patterns.
Right?
*insert crickets chirping*
Yeah, me either.
In fact, I no longer make resolutions.  Yes, I've employed all the best guru advice on setting and keeping goals—write them down, make a public announcement, find a goal buddy…etc.  But, alas, I have to admit, I don't like to be boxed in and writing goals down in black and white is tantamount to putting and angry monkey on my back.
I'm a perfectionist, you know, that OCD writer-type (oh, don't raise your brows and shake your head at me…you know what I'm talking about).  And when I can't meet those goals to the letter as printed on the page, I get this icky, inadequate feeling.  How annoying is that?  I've spent years in this catch 22: can't succeed without concrete goals, can't create concrete goals because they make me feel…less than successful.
(I'm still in therapy…but I hear I'm making fabulous progress.)
Some time ago I realized that making solid, write-it-down, shout-it-to-the-world resolutions just don't work for me.  Creating a more flexible idea of a goal and meet even a portion of it leaves me feeling far more positive and powerful.
Now, my goal setting techniques are a lot like my plotting techniques.  I write (and set goals) into the mist.  It's similar to the panster way of writing, but with a tad more structure.  The best way to describe it is that I'm standing a point, looking forward.  I can only see so far—to where the landscape gets a little fuzzy (that's the mist).   I write (or set a goal) to the farthest distance I can see, then set out for it.  I know where I am, I know where I'm headed, and if time is an important factor, I have a rough idea of how long it will take me to get there.   And somewhere, out there beyond my scope of visibility, is an end point.  In a story, that might be the next chapter, the next act or, if we're uber lucky, The End.   It's the same with goals for me.
Yes, I'm a debut author, learning juggling skills, mastering the demands of writing, promotion, the day job, and oh, yeah, that pesky family!  (The family gets dropped on its head a lot.) And, yes, I have a ton to learn.  For now, this planning into the mist works fabulously for me.  It's a form of organization that simply fits with my brain function—or lack thereof.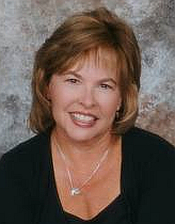 I interviewed New York Bestselling author Cindy Gerard for this topic and can only say I aspire to her methods and the success those techniques have brought.  I was introduced to Cindy's work by my critique partner, Elisabeth Naughton, and immediately fell in love with Cindy's Bodyguard series. (May I just say…YUM!?!?)  Cindy is a bestselling author of forty plus contemporary romance novels.  Along with numerous industry award nominations, Cindy is the recipient of The National Reader's Choice Award, The Readers Crown, the RT Reviewers Choice award and 2 Romance Writers of America's coveted Rita Awards.
Clearly, her goal-setting techniques are working!!
Cindy writes sexy, heart-pounding romantic suspense and her January 31st release, LAST MAN STANDING, promises to be yet another thrilling read, and she's here to talk about her thoughts on setting goals.
Cindy, in an industry where we can't determine our own success in terms of popularity and sales numbers, how do you determine what goals to set for yourself in the next 5-10 years?
This may come as a surprise, but I don't set goals that far ahead.  Number one, there is only one thing I really have control over:  the book.  I have control over content and delivery, and that's pretty much it.  Consequently, my goal is to write the best book I can, deliver it on time and thereby make my publisher and my readership happy so both want more from me :o)
Outside of sales numbers and other data represented by numbers, how do you define success for yourself as an author?
Readership and publisher support.  Great reviews are wonderful as are best-seller lists but the bottom line is that I must consistently deliver what my  readers like.  If I do that, then they are not only going to buy my book, they're going to tell their friends about it.  Good sales, steady sales, rising sales will prompt my publisher to push my books with fantastic marketing opportunities.  More marketing opportunities, more exposure, more sales and more ability to reach a larger audience.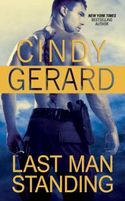 What goals did you have for yourself when you were a debut author, and have you realized those goals yet?
The only goal I ascribed to as a fledgling was finishing that first book and submitting it to a publisher.  Once I accomplished that, I did not rest on my laurels.  I wrote another 3 books before I ever got a rejection on that first one.  And after that rejection, I just kept on writing – it wasn't until my 3rd book that I sold and it's been full steam ahead ever since.  I now have over 40 books/novellas and short stories that are or will soon be in publication by 4 different publishers.
What goals would you advise debut authors now to focus on meeting?
Finish the book.  I can't tell you how many writers I've encountered that never finish a book because they get distracted or lose interest.  You can't sell if you don't finish.
And once you make that first sale (or if you're self publishing, once you publish your first book) then continue to be professional.  Deliver on time (or to the schedule you've promised your readership) and deliver a good product.
Has the focus of your writing goals changed over time?
Honestly, no.  I have always had one goal in mind.  Write the best book I can possibly write, maintain a good working relationship with my publisher (meaning I deliver a polished book on time so it doesn't destroy their production schedule) and then HOPE I find myself in a position where I continue to grow as a writer.  Stagnating by sticking with the status quo, not pushing for a higher level of craft, or not delivering to expectations are career killers.
In your opinion, what is the most important goal an author can have?
I know I'm sounding like a broken record, but I can only restate what I feel is obvious.  You must write the best book you can possibly write and you must do it consistently.  It all boils down to product.
This is a demanding and difficult profession.  Absolutely, it has some wonderful rewards, but the writers who survive are the ones who are constantly pushing themselves, who work hard and don't get distracted by either setbacks OR successes.  You are only as good as your last book … because if it's not good, it just may BE your last book. :o)
Everyone needs to find their own path to success, whether it comes in the form of a prepackaged solution, a custom fitted blend of many ideas or a totally out-of-the-box unique fix.
What are your best goal setting techniques?  Do different approaches work better in work vs. your personal life?  Any awesome tips for success?  We're all ears!
Every comment will enter you in a drawing for three of her irresistible alpha Special Ops Inc. heroes…in book form, of course: WHISPER NO LIES, SHOW NO MERCY, FEEL THE HEAT and her new release, LAST MAN STANDING, on release day!  In addition, one lucky winner will receive an ARC of my very own FEVER!
Author bio:  Joan Swan is a triple RWA® Golden Heart finalist and writes sexy romantic suspense with a paranormal twist. Her debut novel with Kensington Brava, FEVER, releases February 28, 2012. Her second novel, BLAZE, follows in October, 2012.
Find Joan Swan: FreshFiction.com *
Website *
Blog *
Twitter *
Facebook
Find Cindy Gerard: FreshFiction.com * Website *
Blog *
Twitter *
Facebook
To comment on Joan Swan's blog please click here.