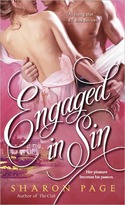 October 2011
On Sale: October 25, 2011
Featuring:
Jack Travers; Madeline Ashby
368 pages
ISBN: 0440244919
EAN: 9780440244912
Mass Market Paperback
$7.99
Romance Historical, Romance Erotica Sensual
Buy at Amazon.com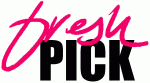 Secrets and more…
Her Pleasure Becomes His Passion…
Discover the wild and dangerous side of Regency England, where no one is innocent from temptation — and where one daring noblewoman is about to risk everything for a passion that will ignite the greatest scandal of all…
Lovely Anne Beddington is in a desperate situation: on the run for a crime she didn't commit. Anne understands the wicked games she must play to survive, but has she sufficiently mastered the art of seduction to become the mistress of the notorious Duke of March, Devon Audley? War has left Devon a recluse, but Anne needs a powerful gentleman's protection.
Anne's delicate hands hold a healing touch, but it's her gentle kindness that opens the duke's eyes to the beauty around him and to a family who need him. Still, Anne is a mystery, and Devon intends to spend endless erotic hours uncovering her secrets. When he finds out the terrible truth about the devious plot to brand her a villainess and endanger her life, will saving Anne become his salvation?

A beautiful story of struggle, triumph, and a love strong enough to survive.

Does one need sight to see love or deception?
Previous Picks