In this second book of the RANSOM CANYON series called RUSTLER'S MOON, I wanted to add a mystery whispering through my story. Angela Harold is running for her life after her father is killed. She has no family she can trust and no close friends she wants involved. Applying for a job as a curator for a small museum in Crossroads, Texas seems her only way out. It was great fun to bring someone to Texas for the first time. Angela is surprised how fast the whole community takes her in as one of their own.
The setting for RUSTLER'S MOON is a ranch called the Devil's Fork and a museum set on the edge of Ransom Canyon. Since I grew up going to the Panhandle Plains Museum in Canyon, Texas, it was easy to build a museum in my mind. I had one character, Carter, who really brought my museum and the canyon alive in my story .He's long retired and comes to Crossroads, Texas, every summer to walk the canyon and search for a childhood memory.
One rainy night when Carter was five, he and his father found a cave that had drawings of stickmen on the walls. Carter believes that if he'd fallen asleep they would have killed him. The stickmen haunt him through Vietnam and in his nightmares for years. He thinks he has to find them before he dies.I loved the way this story wound around Angela's mystery and the surprises he finds not only in the canyon, but also within himself.
I always enjoy writing about the people in this place and Texas is my home. I like watching how peoples' lives bump into others and change their courses ever so slightly. So come along with me on an adventure in RUSTLER'S MOON. You might just fall in love again for the first time.
Jodi Thomas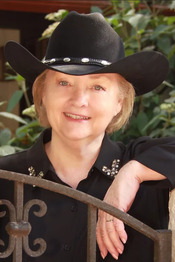 Jodi takes you to the Heart of Texas
A fifth-generation Texan, New York Times and USA Today bestselling author Jodi Thomas chooses to set the majority of her novels in her home state, where her grandmother was born in a covered wagon. A former teacher, Thomas traces the beginning of her storytelling career to the days when her twin sisters were young and impressionable.
With a degree in family studies, Thomas is a marriage and family counselor by education, a background that enables her to write about family dynamics. Honored in 2002 as a Distinguished Alumni by Texas Tech University in Lubbock, Thomas enjoys interacting with students on the West Texas A&M University campus, where she currently serves as Writer in Residence.
Commenting on her contribution to the arts, Thomas said, "When I was teaching classes full-time, I thought I was making the world a better place. Now I think of a teacher or nurse or mother settling back and relaxing with one of my books. I want to take her away on an adventure that will entertain her. Maybe, in a small way, I'm still making the world a better place."
When not working on a novel or inspiring students to pursue a writing career, Thomas enjoys traveling with her husband, renovating a historic home they bought in Amarillo and "checking up" on their two grown sons
Excerpt
Twenty miles away Quinn O'Grady curled into her blanket on her front porch and watched the night sky, knowing that Staten was still driving home. He always came to her like a raging storm and left as calm as dawn.
Only tonight, she'd surprised him with her request. Tonight when he'd walked away at midnight, it felt different. Somehow after five years, their relationship felt newborn.
She grinned, loving that she had made the first move. She had demanded a kiss, and he hadn't hesitated. She knew he came to her house out of need and loneliness, but for her it had always been more. In her quiet way, she could not remember a time she hadn't loved him.
Yet from grade school on, Staten Kirkland had belonged to her best friend, and Quinn had promised herself she'd never try to step between them. Even now, seven years after Amalah's death, a part of Staten still belonged to his wife. Maybe not his heart, Quinn decided, but more his willingness to be open to caring. He was a man determined never to allow anyone close again. He didn't want love in his life; he only wanted to survive having loved and lost Amalah.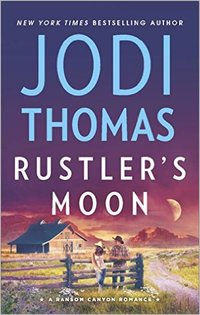 On a dirt road marked by haunting secrets, three strangers caught at life's crossroads must decide what to sacrifice to protect their own agendas and what they're each willing to risk for love.
If there's any place that can convince Angela Harold to stop running, it's Ransom Canyon. And if there's any man who can reveal desires more deeply hidden than her every fear, it's Wilkes Wagner. Beneath the rancher's honorable exterior is something that just might keep her safe or unwittingly put her in danger's path.
With his dreams of leaving this small Texas town swallowed up by hard, dusty reality, all Wilkes has to show for his life is the Devil's Fork Ranch. Though not one to let false hope seduce him, he can't deny the quiet and cautious beauty who slips into his world and changes everything.
Lauren Brigman finally has freedom at her fingertips. All she needs is Lucas Reyes's attention—a look, a touch, some sign that she's more to him than a girl he rescued one dangerous night. But now it's her turn to rescue someone, and the life-altering decision may cost her more than a chance with Lucas.