Let us journey to Regency Era England for a Christmastide celebration. When the House of Commons recessed around December 20th for the Christmas holiday and Boxing Day (the day following Christmas Day), the ton flocked to their country estates for holiday parties with few remaining in London. The holiday celebration lasted twelve days, ending around January 6th, and was a time of many festivities and days spent with family.
Unlike today, in Regency and Victorian times, holiday decorations were hung on Christmas Eve; including holly, ivy, and mistletoe. Sprigs of mistletoe were hung generously throughout a dwelling, and couples were called to hug or kiss below it for continued good luck in the upcoming year. The Yule Log was lit and kept burning through the twelve days. Most attended a Christian Mass on Christmas morning before returning home for a dinner of roasted goose or turkey—or even boar's head—with sides of vegetables and stuffing for the fowl. There were also desserts; including Christmas plum puddings and mince pies.
With their food eaten and dessert long past, family would sit before the Yule Log, though Christmas carols are historically named as a Victorian tradition, many families would gather to tell stories and sing hymns. Children would sit before the hearth to listen to stories of Saint Nicholas, not the portly, white bearded, older man of today's legends, but a gentleman far younger, tall and handsome, whose good deeds were known far and wide.
On Christmas Day, people would give gifts or tithes to their landowner. The nobility, as landowners, would receive these tithing. The current tradition of gift giving was not widespread at the time, but small toys and books were given to children.
Boxing Day (December 26th), was when people commonly gave 'boxes' or gifts to those that had served them throughout the year. If you were at your country home, men (and some women) would depart on horseback for a day of fox hunting.
Regency Christmastide celebrations noticeably lacked both Christmas trees and stocking hung by the fire (with care). These traditions did not come into more popular use until years later.
No matter if you celebrated in Yorkshire, Devonshire, Somerset, or London proper, the Christmastide season was one of celebration and family—when people thanked those that served them and gave tithe to those whose land supported their families growth and livelihood. Much like today, homes were decorated with cheer, food was aplenty, and children were welcomed to celebrate with games and singing.
Regency Era England is the perfect back-drop for a romantic tale where I can allow the traditions of the time to play an integral role in my story. In A KISS AT CHRISTMASTIDE, my heroine and her family take pride in making treats for their villages and their families, along with individual gifts for each child to unwrap during their celebration. The custom of lavish meals and halls decked with holly and mistletoe—with roaring fires filling each room with warmth—is the perfect setting for two characters to fall in love…and a stolen kiss under the mistletoe never goes awry.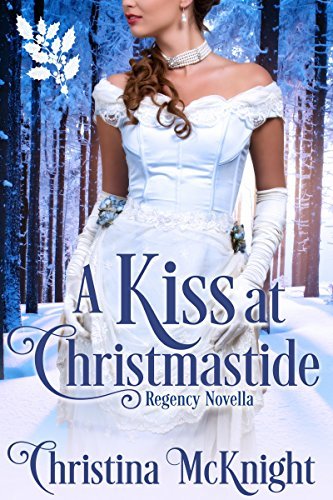 Lady Pippa Godfrey has suffered the most ruinous London Season. She escapes to her Somerset estate for a quiet Christmastide holiday with her family, away from society's prying eyes. But before her parents can join her, a storm crashes down on Somerset to destroy any hope of Pippa's white Christmas dream. The roads have flooded and travel is impossible, leaving her stranded and alone.But a muddied, angry and devilishly handsome lord appears at her door demanding shelter.
Lucas Hartfeld, the Earl of Maddox, has been summoned by his parents, the Marquis and Marchioness of Bowmont, to attend a holiday party in the wilds of the country, far from his London townhouse. He suspects they command his attendance for far different reasons than a simple country party. When a storm strands his carriage, he's forced to seek shelter at the only home for miles around, a local manor called Helton House.
When Lady Pippa is reluctant to admit him, he does what he's been raised to do–demand she provide him and his servants with shelter until the storm passes. But the beautiful woman draws his interest far more than he's willing to admit. Can Lucas find a way out of the predicament his parents are planning?
As Lady Pippa scrutinizes another arrogant, demanding lord, she is bombarded with memories of betrayals in her past. Can she forget those difficult life lessons to claim a Christmastide kiss from a perfect stranger?
Holiday | Romance Historical | Novella / Short Story [On Sale: September 27, 2016, e-Book, ISBN: 2940156779444 / eISBN: 9781945089053]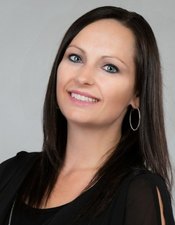 Christina McKnight is a book lover turned writer. From a young age, her mother encouraged her to tell her own stories. She's been writing ever since. Currently, she focuses on Historical Romance.
Christina enjoys a quiet life in Northern California with her family, her wine, and lots of coffee. Oh, and her books…don't forget her books! Most days she can be found writing, reading, or traveling the great state of California.