When I received feedback from the early readers of my book, THE BROKEN TRAIL, I was prepared for all sorts of questions. It's a contemporary romance and it deals with some pretty deep stuff so I was braced for anything, but not for the one I got the most often. No, that question was "Can I get the recipe for that tomato pie she makes?" There's a lot of food in the book since Katherine, the main character, enjoys baking and in her hectic life hadn't had time for it. Stuck in a small town in Maine she's finally got time on her hands and she uses it to make apple pies, vegetable soup, bread, and on her very first night there, homemade cocoa though that turns out to be a bit of a mess.
Out of all of those culinary delights, the tomato pie always stands out so I thought I'd share it here. Although considered a southern creation, I make it when my New England garden is right at the end of the season, giving up the last of the big, ripe tomatoes.
Katherine's Tomato Pie
One pie dough – (I cheat and use the kind you buy in the refrigerated section at the store)
Shaved parmesan cheese
Sharp cheddar cheese, shredded
6-10 tomatoes
Salt
Pepper
Chiffonade of basil leaves (if desired)
Cherry tomatoes (if desired)
On a cutting board slice the tomatoes about a half to one inch thick. Line them up on a few sheets of paper towel or tea towels and sprinkle salt and pepper over them letting them sit while you do the crust.
Place the dough in a pie plate and crimp edges. Sprinkle a bit of the parmesan cheese on the crust and press down lightly. Pre-bake this for about 15 minutes until the edges are just starting to turn golden. Pull it out and let it sit until room temp.
Place one layer of tomatoes on the pie crust. You can cut some of the slices in half if you want to really get them in there evenly.
Sprinkle this layer with cheddar cheese and then with the basil.
Repeat with another layer of tomatoes, cheese and basil until you have reached the top of the pie plate. Typically it will be three layers.
Cover the top layer of the pie with a heavier dose of both the cheddar and parmesan cheese – Eyeball it based on how much cheese you like on a pizza. I make sure a bit of the cheese is on the pie edges as well. I think it makes the crust taste better. I also dot the surface here and there with cherry tomatoes (kids like to make a smile). Totally optional.
Bake at 350 degrees until the top is golden-brown. Due to size of tomatoes and oven variances, this can take anywhere from 20-40 minutes. Start checking after 15 to be safe. Once it's out of the oven let it sit until it cools to a warm, but not hot temperature and then serve.
Happy eating (And reading)!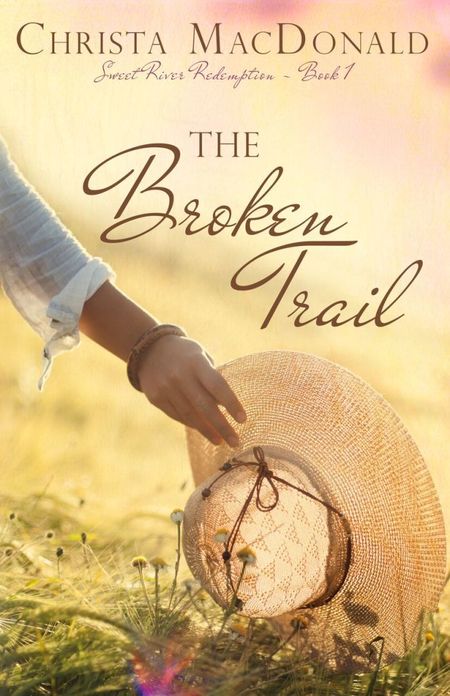 Katherine Grant takes the job at Sweet River Christian Academy hoping a small town in the wilderness of Maine will be a vacation from her high-powered career and a break from the emotional toll of the secrets she has buried deep. With the school director on a power trip and evidence of shady dealings, there's nothing relaxing about it. Maybe it would be easier if she wasn't so distracted by Captain MacAlister, the local cop she can't get along with, yet can't get out of her head. She didn't trek up to the middle of nowhere to lose her heart.
Mac doesn't need the kind of trouble he believes Katherine will bring. He's got enough to deal with from poachers to drug crime. Mac has rules to maintain his faith, like avoiding the pull of an attractive woman who doesn't fit his life. But when he meets Katherine, he's drawn in by her intelligence and strength, despite getting burned by her quick temper.
When near tragedy strikes, Katherine reveals her feelings, and Mac doesn't hesitate to respond. If only their scars, both seen and unseen, didn't threaten to tear them apart. Two wary hearts must soften and two steel wills bend if they have any hope of making it down the broken trail to love.
Romance | Inspirational Romance [Mountain Brook Ink, On Sale: September 26, 2016, e-Book, ISBN: 9781943959112 / ]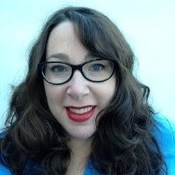 Christa MacDonald began her writing career at the age of eleven, filling a sketchbook with poems and short stories. While at Gordon College she traded the sketchbooks for floppy discs, publishing short personal narratives in the literary journal The Idiom. After graduation and traveling cross-country she settled down to focus first on her career and then her growing family. When her children reached grade school Christa returned to her love of writing, finding the time between conference calls, dance lessons, and baseball games.
When not at her desk working or writing, Christa can be found curled up in her favorite chair reading, out and about with her husband and kids, or in the garden. She lives with her family along the coast of New England in the converted barn they share with a dog and two formerly-feral cats.