As a fantasy writer, people often ask me where I find my inspiration. So, here is a list of my Top 5 influences.
The Hobbit and The Lord of the Rings. I am hardly the first author to be inspired by these amazing novels by J.R.R. Tolkien. I first read The Hobbit when I was a child, and I can still remember getting lost in the adventures of Bilbo Baggins and company. I quickly moved onto The Lord of the Rings trilogy and was completely hooked. To this day, I am amazed by the artistry and breadth of this series. And, of course, I feel challenged by it, to write something that might measure up to its greatness.
Star Wars. I was seven years old when the first movie (A New Hope) first arrived in theaters. I saw it seventeen times with my father that year. It was truly a magical experience; unlike anything I had seen before. The adventure, the heroism, the battles, and the dynamic conflict between good and evil for the fate of the galaxy. Years later, when I began to experiment with writing my own stories, Star Wars was never far from my mind. Not the plot or characters so much as the feelings the movies evoked, the wonder and excitement. Just as writer-director George Lucas captured sci-fi lightning in a bottle, I hope to provide my readers with the same exhilaration.
Conan. After reading The Hobbit, I became obsessed with fantasy lit. One of my early favorites were the Conan stories by Robert E. Howard. Though not as deep or moving as Tolkien's works, Conan was bold and vivid as he strode across a land of brigands, monsters, demons, and dark-souled sorcerers. Although Conan is sometimes portrayed as just a brawny barbarian lunk, he is actually more cunning and wiser than many of the "civilized" characters he meets. And he adheres to a code of ethics that sets his apart from the rabble. When creating my own characters, I try to make them as intense and admirable (or abominable).
Dungeons and Dragons. I first discovered this roleplaying game when I was eight years old, and it's safe to say that my life has never been the same. It is a game that engages your imagination, character-building, and storytelling abilities like no other, as you and a group of friends collaborate to create a tale of adventure. As I started to write, the skills I had learned playing D&D came to fruition, allowing me to create bigger and more audacious stories of my own. Perhaps best of all, I never saw my characters as props, but as real people, because of the cooperative nature roleplaying games. I still play D&D to this day, 41 years later. It has led to forming the strongest friendships of my life (including my wife).
History. I have always been fascinated by history, especially ancient and medieval western history. As a fantasy writer, there is so much material in the past, from the wars that were fought to the conventions of society. History played a massive part in my latest series, The Book of the Black Earth, wherein I imagine what might have happened if the city-states of ancient Babylonian had been ruled by powerful sorcerers. I often use history to inform my choices about character attitudes, dress, customs, names, warfare, and so on. I take what has happened before and add my own personal spin, and then sprinkle in a healthy dose of magic.
The Book of the Black Earth 4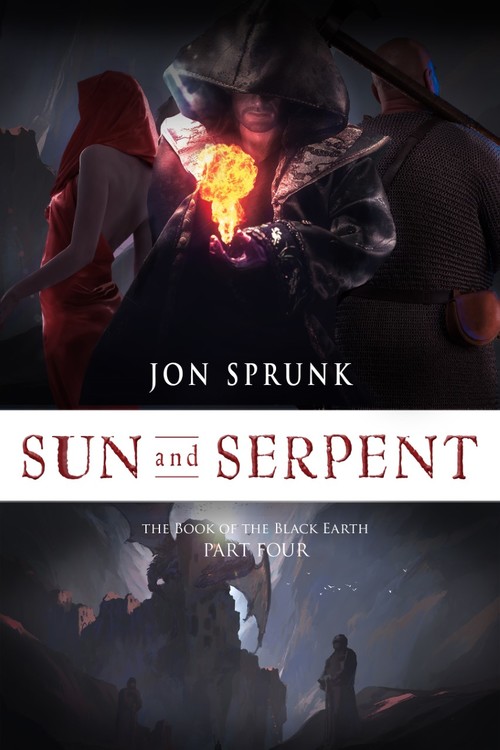 THE WAR CONTINUES, AND THE UNDEAD RAVAGE THE LAND. JIROM, HORACE, AND EMANON BEGIN TO HOPE THEY MIGHT FREE THE EMPIRE. BUT CAN THEY MANAGE TO DO SO BEFORE THE DARK KING CONQUERS THE WORLD?
Horace has come a long way from his days of slavery. Now he, Jirom, and their companions think they just might glimpse victory ahead, and the triumphant end to what began as a mere slave rebellion. But first Horace must recover from the loss of his beloved Alyra. And Jirom finds himself asking if even victory will be worth the cost–how can he be sure he and the other winners of this war will rule more justly than the Akeshians did? Meanwhile, a mysterious mass murder-suicide in a temple in Thuum hints that they have more foes than they knew of. And as they advance upon the capital, they find strange obstacles barring their way. Obstacles that suggest the barriers between worlds are growing dangerously thin…
Fantasy | Fantasy Saga [Pyr, On Sale: December 17, 2019, Paperback / e-Book, ISBN: 9781645060024 / eISBN: 9781645060024]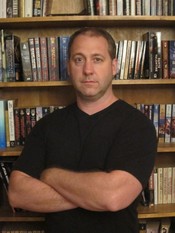 Jon Sprunk is the author of Sun and Serpent (Dec. 17, PYR), book four of The Book of the Black Earth fantasy series. Although he has always been an avid reader of speculative fiction, it was during his college years that he developed a broader passion for literature and began his foray into fiction writing.
Sprunk also wrote the Shadow Saga (Shadow's, Son, Shadow's Lure, and Shadow's Master). Shadow's Son was a finalist for the Compton Crook Award and also a nominee for the David Gemmell Award in two categories.
Jon lives in central Pennsylvania with his wife and son. When not writing, he enjoys travel, collecting medieval and ancient weaponry, and pro football.