A Must for Christmas is a short holiday read about newlyweds Greg and Faith Mallory, who first appeared in Must Have Faith, Darling Cove, Book 2. Greg and Faith are thirty days away from having twins but days away from an explosive argument.
Greg, who's very old-fashioned wants Faith to be a stay-at-home mom. Faith wants to keep doing the job she loves and knows she can be an effective working mother.
No one's budging.
Have you ever been in a situation where you know you have to have a difficult conversation, but it's the holiday season and you have to put up a brave face and get through it?
Don't get me wrong, Greg and Faith are passionately in love. They're childhood sweethearts and crawled over broken glass to be together, after a wild, out-of-nowhere break up days before their wedding ten years earlier.
This couple got to me while writing Must Have Faith. I could feel their longing for each other and while not much of it ended up on the page, they had a rich history. They really deserved a happy-ever-after. When I tried to insert many flashbacks into this book, my critique coach had said I'd done a pretty good job in Must Have Faith immersing the reader into what Greg and Faith had been through.
Despite her telling me that, I slipped those flashbacks into the paperback version of A Must for Christmas. (evil grin)
It was a treat akin to a fresh sugar cookie, to bring my favorite couple back and toss a little more drama their way. They're such a strong couple, I knew they could handle it. And they'd make it through.
Writing A Must for Christmas also gave me an opportunity to do what I really loved doing to the Mallory family, gathering them together in a time of crisis. When Faith goes into premature labor, it's an all-Mallory-on-deck situation.
Readers of Must Love Fashion and Must Be Crazy will enjoy seeing their favorite couples happy and pulling together for the Mallory family.
It's what I've loved most about writing this series, getting to know this family. In fact, in this book, I included several scenes told from the patriarch, Martin Mallory's perspective. He's been in every book, standing by his daughter when she found out she was pregnant, giving his son a hard time for letting Faith go, and surprised the hell out of his middle daughter that he'd known her deep dark secret.
When I write, I almost always have an actor/actress in mind. It helps me visualize my characters and hear their voice. From day one, Martin Mallory was always late actor (he'd died after two of the Darling Cove books had been released), John Mahoney. And mostly from his portrayal on Frasier as Martin Crane. The name 'Martin' may or may not be a coincidence. It could be that when I named him Martin, I thought about Martin Crane and somewhere the voice and mannerisms of John Mahoney crystalized so sharply to me. I've been asked to give Martin his own book. Maybe someday.
For now, Martin Mallory is thrilled to be a grandfather and the Mallory babies keep on coming…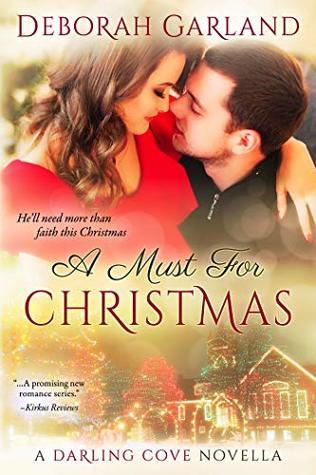 'Twas three days before Christmas and in the Mallory house, Faith went into labor and her husband freaked out…
The heart wants what it wants for Christmas and all Greg Mallory wants is for his wife to be a stay-at-home mom. What's wrong with that? He's proud to support his family. Only Faith looks at him like he's got ten heads when he tells her how he truly feels. How did she get so distant again?
Faith is keeping secrets again. Torn between the job she loves and her unborn twins, she's consumed with guilt. The holiday break will allow her and the love of her life to reconnect and decide together what's best for their family. Only she goes into premature labor a few days before Christmas.
A medical complication after the twins' birth has Greg re-writing his letter to Santa. He'll make any sacrifice possible to keep his family together. He and Faith had missed so much, crawled through fire to be together again. It doesn't matter how many trays of cookies she didn't make, or the half-decorated tree, or the cards that never went out.
Now, all Greg wants for Christmas is…Faith.
Romance Holiday | Romance Contemporary [Self-Published, On Sale: November 1, 2019, e-Book, ISBN: 2940160874647 / eISBN: 9781393473442]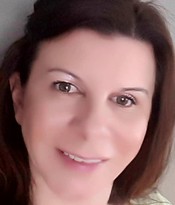 Deborah Garland's childhood on Long Island, NY can be described as Cinderella meets Carrie. A latch-key kid, she spent her days after school, cooking, cleaning and looking after her younger brother to help out her very strict working parents. Those hours of nothingness sparked a wild imagination and a few invisible friends.
After years of doing the whole corporate thing, it was finally Deborah's turn to make the dream come true of being a published author. Her 2017 debut novel, Must Love Fashion, was a Golden Leaf finalist for Best Contemporary Romance. She writes strong and witty heroines and the heroes fall hard for them. Her novels have received words of praise from RT Book Reviews, Kirkus Reviews, InD'tale Magazine, Library Journal, and Uncaged Magazine. In addition to a great book, she loves pugs and chocolate ad eats her bacon cheeseburgers with a Grey Goose Cosmopolitan.