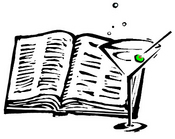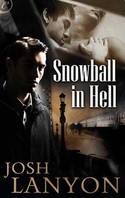 I was listening recently to writers wailing on a historical mystery discussion list about readers who say they find historical fiction boring. Among the theories proposed was these readers are themselves boring, which I guess might be true, but I think it's more like…just as some readers can't get into fantasy, some readers can't relate to historical fiction.
In fact, for some readers, historical fiction might as well be fantasy!
I'm not sure what sales are like for regular historical fiction, but I write mystery and romance, and to my way of thinking there are two schools of thought, and possibly two sets of readers for that kind of historical genre fiction. One set favors the romantic historical — the kind of thing where history is altered as needed to make for a "better" story — and the other set favors historical romance — where the writer works as hard to get every detail accurate as would a writer of non-fiction. Of the two schools, the romantic historical typically sells better. That probably doesn't come as a shock to anyone. Dessert is generally more popular than broccoli.
In my opinion, the very best historical fiction combines all the elements we look for in any good fiction, while still achieving historical veracity. It's not an easy mix because the kind of scholar who gets worked up about the different types of knots used in Regency cravats is not always the same temperament as the scribe with a gift for cracking good storytelling. That's not to say that the two instincts can't peacefully coexist in one nervous system, just that historical fiction in general has its share of pedants.
The best way to grab readers by the throat and shake them into submission for the course of a story is to powerfully engage their emotions. One thing that never changes is our human need for love and acceptance. Historical fiction succeeds when it tells a story that readers care about, and readers care about story when they can relate to the characters.
It happens that I write about gay men at a time when male male romance is enjoying an all time high. That wasn't always the case. Historically, our societal views of homosexuality have changed with each generation. In the 20s the attitude in this country was fairly relaxed. By the 40s, which is when my current Carina Press release SNOWBALL IN HELL is set, the cultural mindset was repressive, to say the least. The most tolerant view was that homosexuality was a form of mental illness. There was no question of domestic partnerships, let alone marriage. Same sex relationships were not recognized and sexual acts were illegal. Admittedly, it's a dark backdrop against which to set a romance, but I think it works rather well in this noirish mystery.
One of the nicest write-ups for SNOWBALL IN HELL is the description at the legendary Thrilling Detective Website:
…Simply one of the most pitch-perfect evocations of World War II-era Los Angeles I've ever read, both familiar and unfamiliar, like a long-lost Black Mask tale that goes down mean streets Chandler never dreamed of.
Terse and dark, it's an unsettling, dark tale of guilt and redemption, murder and betrayal, war and honour, loneliness and fear and maybe, just maybe, a chance at something better. The grim reality of the homosexual demi-monde of the time is portrayed with bitter but sympathetic strokes, right down to the tawdry one-night stands, the cancerous self-loathing of a life lived in the closet and the thuggish, gay-bashing cops who prowl MacArthur Park at night looking for easy targets.
Are the historical details accurate? You bet. As accurate as I can get them, but it's the poignant, painful story of Nathan Doyle and Matthew Spain that I hope will stay with readers. I guess whether I succeed or not will be left to history.
Comment to win a copy of SNOWBALL IN HELL, three winners today!
To comment on Josh Lanyon's blog please click here.