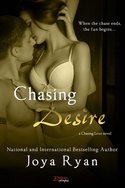 So…I have my own laptop. It's where all the writing happens naturally. However, I forget that surfing the web comes with mapping and tracking your computer history. Not that it really matters…until you go on someone else's computer. Let's say, for example, my husbands.
Surfing the web for "hot shirtless guys with tattoos" may be a normal thing in my world (because hey, a girl needs to have inspiration when writing about a ripped, sexy hero!) but when my laptop was out of commission for a couple days, I used my husband's desktop computer. When I finally got through the week and was back to my precious, the hubby had some questions about the browser history I'd left behind.
"Um, J?" he asks as he scrolls through his computer. "Why am I getting pop ups of…" tilts his head, "half naked dudes?" He clicks through to get to his Amazon account. "And why is Amazon recommending erotic novels based on a book 'Owned By Fate' to me?" Looks closer at the screen. "Is that woman on the cover naked? With a blind fold over her eyes?"
Oh, I forgot to mention I ordered some E-books through his Amazon account. But! Nothing to be done now so I answer the best way I can.
"Yes, honey, she is naked with a blindfold, and just an FYI, the book is awesome. It's on your Kindle too if you want to check it out. The half naked dudes are my inspiration. I'm trying to write this hero and couldn't decide if he should have nipple rings or not. What do you think?"
He blinks a few times, then gets up and walks to the kitchen. Shaking his head, he mumbles, "Your laptop is never breaking again."
About CHASING DESIRE
When the chase ends, the fun begins…
It's her best friend's wedding, and Autumn Lane is trussed up in a pink bridesmaid dress with a big "everything is great" smile plastered across her face. She's not going think about her life imploding, or spending the next two weeks housesitting in the ridiculously small town of Diamond. No, she'd rather think about the tattooed hottie in the wedding party…and how to turn the wicked way he's looking at her into a night of intense pleasure.
Huck Galvin is fiercely attracted to his mystery woman's no-BS attitude, but their one-night-no-strings plan backfires when Huck discovers that Autumn is the out-of-towner he's "chaperoning" for the next two weeks. Outside the bedroom, the two can't stand each other, yet Huck can't deny how much he wants one more night with her. But Autumn isn't going to make it easy for Huck. Not by a long shot…
About Joya Ryan
Joya Ryan is a mother and a wife. She loves to read, write, bake, cook, barbecue, baste, flambe'…basically anything regarding food you can assume her involvement. She also has terrible dance moves and unleashes them upon the general public often.