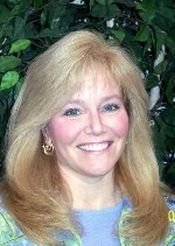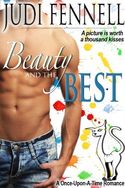 That got your attention, didn't it? 🙂
I mean, who wouldn't want a naked man in their kitchen? Well, provided he looked like Todd Best, the hero of my new release, BEAUTY AND THE BEST, that is. If he didn't, I could certainly understand the complaints.
But Jolie, the heroine, isn't complaining. She's wondering why, of course, as would any of us, but she's definitely not complaining.
The thing is, nudity isn't exactly Todd's M.O. when welcoming new employees to his home, but he'd had kind of a difficult night and well, there might have been some downer emotions and an old bottle of Jim Beam, and well, one thing led to another, and voila! Naked in the kitchen. On her first day on the job.
One of the things people have been sharing with the release of this book is their on the job "horror" stories (sorry, I'm not calling Todd being naked a horror story). I have a few of my own; my favorite (?) being the ex-con who used a different middle initial and slightly different spelling of his last name and thought no one would figure it out. Ah, the internet, it Knows and Sees All…
Below is an excerpt from BEAUTY AND THE BEST. I haven't included the naked-in-the-kitchen scene because you can read that on the Look Inside or Sample features from the online stores and I thought you all deserved a scene everyone else can't see. However, you'll notice that Todd's half-naked. 🙂  (You do, after all, deserve some nudity…)
And if you share your on-the-job fun/horror story with me in the comments below (no company names, please; as I said, the internet Knows and Sees All), I'll enter you in the drawing to win one of two electronic copies of Beauty and The Best.
You can find BEAUTY AND THE BEST at:
Amazon Barnes & Noble (all books) Smashwords, for all other formats.
And it will soon be available on Amazon in print.
Can she cook up a recipe for love?
Jolie Gardener, personal chef by day, aspiring romance writer by night,
likes to talk and does it a lot. She has to because if she stops, all the pain, disillusionment, and abandonment of her AWOL mother, question-mark father, and foster-care childhood will rise up like a chocolate soufflé on steroids, sweeping away the fragile infrastructure of her life.
But she's fine. Really. She is.
Or so she thinks.
Todd Best isn't fine. He knows it. And doesn't care.
After his wife died—the woman who believed in him when he was a struggling artist—he put painting aside, moved from their home, and lost himself in the minutiae of daily life.
Alone. Private. The way he likes it.
The last thing he needs is some chatty cook seeping into the perfectly bland canvas of his life.
Or so he thinks.
So when Jonathan, a guardian-angel-in-training, turns himself into a kitten to help these two lonely souls find a happily ever after together, it ought to be a piece of cake.
Or so he thinks…
Praise for Judi Fennell's stories:
"Fun and flirty. Judi Fennell will make you believe in … the magic of happily ever after." ~ Jennifer Estep, USA Today best-selling author
"Readers will be amused and completely enthralled in this cutest magical story ever."~ Kay Quintin, Fresh Fiction
"Fennell's light and lively writing is full of humor and cleverness." ~ Publishers Weekly
Excerpt, Beauty and The Best
Todd walked in from the pool, mid egg-poaching, all dripping wet again, and she stared. She couldn't help it because now she knew exactly how that chest felt against her breasts, the strength in those nicely defined biceps and exactly how she fit against the whole set of gloriousness.
"Where's the cat?" he asked.
Not exactly the greeting from her dream, but whatever floated his boat. "In my room. Apparently ice cream acts like a sleeping pill. He snored all night long."
"Good."
She had about two seconds to register the "good" before Todd swooped in and planted one on her. Really planted. That kiss grew roots which wound around her heart then branched into all four limbs.
She did some winding of her own. Her arms went around his neck and, yeah, his muscles were rock solid and his stomach twitched whenever her breasts made contact. Tongues renewed their acquaintance and, if it weren't for the humming of the blood through her body, she'd swear she'd died and gone to Heaven.
He slid his hands from her waist to cup her face and he pulled back just inches, his mossy green eyes full of warmth and maybe, just maybe, something more. "Good morning," he said, nudging her nose with his.
"Is it? I think I might still be dreaming."
"If this is a dream, I don't want to wake up."
He kissed her again, a soft one this time. He tickled her lips and she felt that tickle in her tummy, all fluttery and jittery. Then her knees went to mush again.
"Wow," she said once she could breathe again.
"Wow works." Yeah, that was arrogance in his smile, but who cared? The man was entitled to it.
And since it was her kiss that put the smile there, she was entitled to some of her own.
"I've forgotten how nice it is to get a greeting like that in the morning." He linked his hands behind her waist.
"It is?"
"Honestly, Jolie, is that all I had to do to render you speechless? Kiss you? You should have told me that at the beginning and it would have been quieter around here a lot faster."
"Are you saying I talk too much?"
He kissed her nose. "No. I'm saying you talk a lot. There's a difference. And—"he resettled his lower body against hers and she took a trip into outer space for a moment because there wasn't much left to her imagination with wet swim trunks plastered against her nether regions—"even though I like the kissing part, I'm missing the chatter. So I think I'm going to have to curb some of the kissing."
"Oh no you don't." She yanked his hair to bring their faces within smooching distance. "I'll talk your ear off all you want, but you don't get to quit the kissing thing until all parties involved agree."
"Oh, so we're involved, are we?"
Good question—and not one she was going to be the first to answer.  "Well, if you're not involved, then who the heck am I kissing? I could swear it's you."
"It most definitely is." Which he again proved quite nicely.
Until the Canadian bacon started to smell funny. Great. He really was going to sexy himself into starvation.
###
excerpt © 2012 Judi Fennell
PRISM Award and Golden Leaf Award-winning author, Judi Fennell, has had her nose in a book and her head in some celestial realm all her life, including those early years when her mom would exhort her to "get outside!" instead of watching Bewitched or I Dream of Jeannie on television. So she did—right into Dad's hammock with her Nancy Drew books.
These days she's more likely to have her nose in her laptop and her head (and the rest of her body) at her favorite writing spot, but she's still reading, whether it be her latest manuscript or friends' books.
Author of "fairy tales with a twist," pun-filled, tongue-in-cheek, contemporary paranormal romances, starting with the Tritone Trilogy about Mermen and the Humans who love them, her Bottled Magic Series about genies and magic and falling in love, and now her Once-Upon-A-Time Romances, those twisted fairy tales that were the inspiration for her tagline.
Dive into the romance on her website, www.JudiFennell.com, for excerpts, deleted scenes, reviews, contests, and pictures from reader and writer conferences
To comment on Judi Fennell's blog please click here.