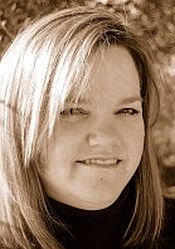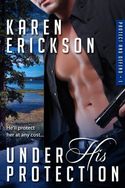 A big thank you to Fresh Fiction for having me as a guest on their blog today!
I have a confession: when I first started writing, I had a hard time creating an alpha hero. All of my heroes were more on the beta side. The overbearing, macho man didn't appeal much to me. I wanted a softer, gentler version. Certainly not a wimp, because I do appreciate when a man can take charge, but I didn't want some jerk bossing me around…
Whoops. Sounds like I was taking this alpha hero thing awfully personal.
Anyway, as time has passed, I've come to realize there's something infinitely appealing about those alpha males. At least, in the fictional worlds we create or read. Living with one in the real world might be another story, but writing and/or reading about those sexy, strong heroes rushing in to save their heroines, I love it. And when they get all possessive and growly and say things like, "You're mine," or "You belong to me," well. I love that even more.
So I've deemed this the year of the alpha hero for me. I have not one but two new series chock full of them. First, there's the Worth It series (contemporary romance), about three brothers who own and run a luxury goods company. The first book, WORTH THE SCANDAL (Samhain Publishing), features the oldest (and by far the most alpha of them all) brother. Goodness, he was sorta awful and sexy all at once. I've noticed readers either love him or hate him.
Oh, and all the readers can't wait for the youngest brother Rhett's story (Worth the Challenge). Considering I'm almost finished with it, I'm kind of nervous. Will he live up to readers' expectations? I hope so. He's thrown a surprise or two in my direction, I must admit. I thought he was much more easygoing…and that's all I'm going to say about that. (I'm such a tease!)
Protect and Defend is my new romantic suspense series, featuring sexy Secret Service agents (and one special edition book to the series which has an undercover detective for the hero). UNDER HIS PROTECTION released earlier this month—the hero, Mason Russell, is such a steady, do-everything-by-the-book kind of man. Quiet, not a big talker, he's soon completely distracted by his new assignment—the vice president's daughter, Blake Hewitt.
I tortured them both. It was fun. I had even more fun creating this big, quiet hunk of a man. Mason is delicious—and I can't wait to introduce the rest of my alpha heroes this year…
So tell me, what do YOU think of the alpha hero? Are they too much to handle or you just can't get enough? Let me know in the comments and you're entered for a chance to win one copy of either WORTH THE SCANDAL or UNDER HIS PROTECTION! Good luck!
Visit Karen Erickson at her (new and improved!) website, http://karenerickson.com.
To comment on Karen Erickson's blog please click here.