High in one of the willow trees that line the bank of our lake, the setting sun highlights the red head of a red-bellied woodpecker. I watch as he pecks and hops his way up the tree into the canopy above until I can no longer see him. And my storybook mind wonders where he is going in his white apron, black and white tux, and his bright red top hat.
Our wee cottage sits on the banks of a small man-made lake in the flint hills of Kansas. While the houses across the way sit high above the water, we have only to walk out our back door and traverse the required 100 feet span between our deck to the swing which sits along our seawall.
We woke this morning to stormy skies, and the water looked dark and angry. Wind whistled through the timber to the east of us and drove waves high enough to make the resident geese bob like corks as they made their morning visit to our cove.
Tonight, as I write this, the face of the lake is stoic, almost petulant, and only an occasional twist of the heart-shaped cottonwood leaves betray what otherwise would be a windless, hot and muggy Kansas summer evening. I watch as an ant crawls across the red floor of our deck, and an oriel makes a yellow-streaked dash to his sock-like hanging nest in the hackberry tree above the boathouse. Day has begun to pull evening shades, a signal for the bullfrogs and lightning bugs to gather the nighttime chorus. And this day is nearly over.
Very little of what I had planned was actually accomplished this day. My goal of 3000 words were not written. Only one load of laundry made the full cycle of wash, dry, fold and put away. The vacuum sweeper is still in the closet, and a yellow cellophane wrapper from a butterscotch disc leaves stark evidence of my angst while watching Criminal Minds last night. And beside it is a red cellophane wrapper from the cinnamon disc. Don't judge me. It was a scary show!
But I write all this with the deepest desire that somehow these words have painted a picture in your mind. Or triggered a memory of lazy summer nights. Of bullfrogs and fireflies. Of muddy creek banks and bobbing corks. Of nights too hot to sleep indoors. And early morning thunderstorms. And for a moment, perhaps you can lay aside the 'not done' list of today, and revel in the very place you are…right now…at this moment.
Lark, the heroine of my second book of the Brides of a Feather series, left Chicago with an agenda. She hated Kansas, did not like children, and wanted nothing to do with men. Her plans. Plans that were challenged before the train chugged into its first stop. And challenges that changed her life forever.
You see, what she thought she wanted was nothing compared to what God had planned for her. Forced from the wall of protection she'd so carefully laid, using blocks of denial and familiarity, she found doors—and more importantly, arms—wide open and waiting for her.
I wonder, at times, what I miss when I'm so busy making my own plans. I, too, seek the comfort of the familiar. I don't like change. And often—all too often—I declare what I abhor and don't want or need, instead of celebrating the moment.
Today, had I stuck to my list, I would have missed two grands, their near-adult conversation, and their still young-girl giggles. I could have been too busy to see the pride on a granddaughters face when she brought to the house the coffee table she and her grandpa made together. I could have folded clothes and run the vacuum, but baked brownies instead. (Okay, so I don't multitask well. But you get the point.) I could have missed Mister Woodpecker, or the oriel, or even the pesky ant. But, like Lark, my plans were changed. And right now, while night covers our cove with a star-studded quilt, I'm grateful for the puny plans that went astray.
What about you? Has there been a time when your plans went awry, only to receive an unexpected blessing?
Consider this: redeem the time.
Giveaway
What is your most memorable bit of "wasting" time or just enjoying the moment? One reader will get a copy of LARK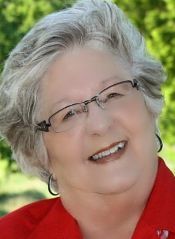 Julane Hiebert lives with her husband in a wee cottage by a lake in the beautiful flint hills of Kansas. Her love of prairie comes from a childhood spent as the daughter of a cowboy, and she was named after a characters in a Western magazine. While encouraged to pen the family's story of raising two handicapped daughters, she has chosen to incorporate the lessons learned into the lives of the characters in her novels. She enjoys music, reading, junk shopping, and chocolate—mostly chocolate. Julane has a passion to present God's truth in everyday events, with ordinary not-too-perfect characters. Julane has been a member of Christian Writers Fellowship, of Girard, Kansas, since 2010, and is currently the chairman of the Called to Write Writer's Conference held in Pittsburg, Kansas.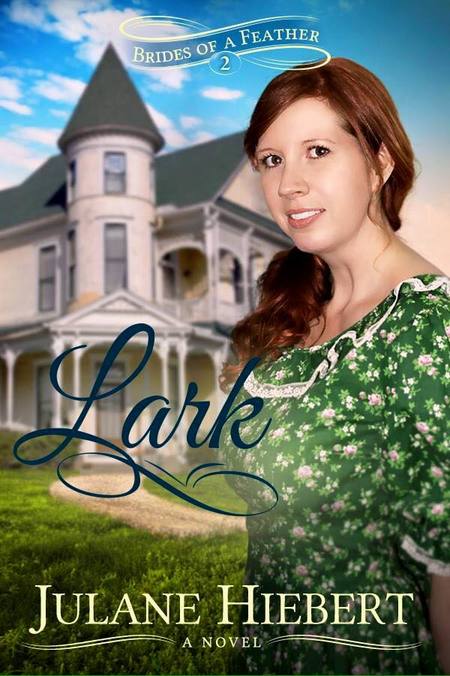 Can one wrong turn put Lark's life on the right pathway?
Lark Wenghold hates Kansas, gets queasy around small humans, and has vehemently declared she has no intention to marry. Ever. However, to honor her papa's dictum that the Wengholds never go back on their word, she consents to travel to Kansas to be present at the birth of her sister's first child.
Her obligatory adventure begins when she hurriedly boards the train to Kansas, hoping to thwart Albert Harvey's uninvited company. On the wrong train, going the wrong direction, and with a family of six children as seatmates, Lark is forced to face challenges that heretofore were her worst nightmares. Within a few short days of arrival in Cedar Bluff, Kansas, Lark's ordered world begins spinning out of control.
While in a dark cellar of fear and despair, will Lark finally accept that God's plans are better than hers?
Inspirational Romance [Wings of Hope, On Sale: March 11, 2016, Paperback / e-Book, ISBN: 9781944309022 / ]