For historical fiction this month, we travel back into the mystic past to explore the land of Druids, Danes, and followers of the Norse gods of Valhalla. What better way to honor Halloween than to delve into an era rich in mythic and supernatural traditions?
We begin in the Nordic lands of the ninth century with Johanne Hildebrandt's two-book series that chronicles the fascinating, violent period when the Scandinavian lands were fought over by adherents of the old gods and those converted to the new religion of Christianity. In THE UNBROKEN LINE OF THE MOON (VALHALLA BOOK 1,) as war rages between Vikings and Christians, rich and beautiful Sigrid holds to the old Norse gods, particularly the goddess Freya, who comes to her in dreams and reveals to her the future. Though her father wants her to marry Erik, a local king, to secure peace between Goths and Swedes, she finds herself drawn to Sweyn, a warrior seeking to overthrow Danish ruler Harald Bluetooth. Will she become Erik's Queen, or risk all to follow her heart?
In ESTRID (VALHALLA BOOK 2), Sigrid's story merges with those of her twin offspring, Olaf, heir to the kingdom of Svealand, and his sister Estrid, whom Sigrid believes is destined to pass to the underworld as the acolyte of Hel, the Norse goddess of death. Olaf's inheritance, however, depends on the will of Sigrid's former husband King Erik, who now despises her and suspects the children were sired not by him, but by her lover Sweyn Forkbeard, the exiled Danish king. As Christian and pagan clans fight over the disputed Danish throne, a newcomer with strange powers begins to hold sway over Estrid, luring her from her duty–and requiring her mother to resort to whatever means necessary to win her back.
We move from these gripping tales of the Viking north to equally myth-enshrouded tenth-century England in Octavia Randolph's CIRCLE OF CERIDWIN series. When the first book, THE CIRCLE OF CERIDWIN, begins in 871, five of the seven Anglo-Saxon kingdoms have been captured by invading Vikings. Fleeing across the warring land, fifteen-year-old Ceridwen encounters the entourage of Ælfwyn, a Saxon lord's daughter who is being married off as part of the peace treaty with the invaders. The two become friends and Ceridwen agrees to accompany the Saxon to the captured fortress of Four Stones, where she is to wed the Danish Viking Yrling. As she lives among the enemy and helps Ælfwyn rebuilt the fortress and village, Ceridwen finds both freedom and unexpected insights, while Yrling's two warrior nephews, Sidroc and Toki, compete to win her affection. But when a marauding party of Danes arrives to intensify the conflict between natives and invaders, Ceridwen must risk all to decide with whom she will belong.
The story continues in CERIDWEN OF KILTON (BOOK 2 OF THE CIRCLE OF CERIDWEN) Though Ceridwen has enjoyed a time of peace and safety at the Saxon fortress of Kilton, with her husband Gyric injured and brooding now that he is no longer able to fight, she watches with increasing concern as the conflict moves closer to
their sanctuary. Complicating the relationship with her husband is the presence of his brother Godwin, a powerful warrior determined to fight the Danes–and his attraction to his brother's wife–and Sidroc, the Dane she has tried to forget but cannot. After her dear friend Aelfwyn visits from Four Stones, relating the struggles there, Ceridwen's fears of a new and even more destructive war with the Danes seem destined to be fulfilled, as Kilton braces for a climactic battle.
In THE CLAIMING (BOOK 3 OF THE CIRCLE OF CERIDWEN), Danish warrior Sidroc has won countless treasures and finally peace after twelve years of war in Angle-land. He wants only one thing more: to claim for his wife the woman he's never forgotten: Ceridwen. As renewed conflict both forces them together and pulls them apart, Ceridwen strives to maintain her ties to Kilton, while Sidroc never gives up on the goal of making her his.
It seems Sidroc has finally achieved his dreams in THE HALL OF TYR (BOOK 4 OF THE CERIDWEN CIRCLE). After having fled Angle-land to the Baltic island of Gotland, amid its peace and plenty, he is finally able to convince Ceridwen to acknowledge the bond that has always existed between them, and embrace the love he believes is their destiny. But when the powerful, destructive forces they left behind pursue them to this new haven, can they claim a future?
Another set of gods and the mystic traditions of tenth-century Scotland, with a touch of Shakespeare, intrigue us in Melonie Karsak's HIGHLAND RAVEN. MacAlpin clan heiress Gruoch finds her life disrupted in 1026 when her father dies–amid rumors that his death was planned by King Malcolm. She takes refuge in one of the last strongholds of the Celtic gods, becoming an acolyte and being initiated into its world of magic. Though prophecy says she will avenge her clan by marrying a powerful lord, she feels inescapably drawn to highlander and druid Banquo.
Her story continues in HIGHLAND BLOOD. A marriage contract lures Gruoch from her refuge, with the hope that she will be reunited with Banquo. Through a series of betrayals and lies, she finds herself given to another man instead. But though she may not yet control her destiny, the powerful forces she has mastered as an acolyte still lives within her. . . waiting to be unleashed.
A desolated Gruoch rides north with her newborn son in HIGHLAND VENGEANCE. Struggling to protect her position, she reluctantly enters a new alliance with the warrior Macbeth. Though past love still brings her solace, the powers within her sense new threats gathering on the horizon. The attainment promised by the old prophecy may be near at last.
Gruoch's destiny seems fulfilled in HIGHLAND QUEEN. Upon Duncan's death, she rules as Queen beside Scotland's new king, Macbeth. But as her husband becomes increasingly unstable and violent, she will have to call upon her mythic powers to safeguard her son, the man she loves, and the country she rules from inescapable danger.
As intriguing as mythology and engaging as a video game, these sagas of the conflicts in long-ago lands are sure to inspire your Halloween reading–and maybe a costume or two!
***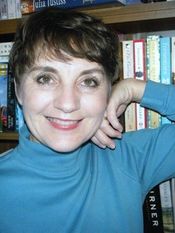 Real, intense, passionate historical romance
After twelve years as a vagabond Navy wife, an adventure that took her from Virginia Beach, VA, to Monterrey, CA, to Tunis, Tunisia to Oslo, Norway and back, Julia Justiss followed her husband to his family's East Texas homeland. On a hill above a pond with a view of pasture land, they built an English Georgian-style home. Sitting at her desk there, if she ignores the summer heat, she can almost imagine herself in Jane Austen's Regency England.
In between teaching high school French and making jaunts to visit her three children (a Seabee in Gulfport, MS, a clothing buyer in Houston and a mechanical engineer in Austin, TX) she pursues her first love—writing historical fiction.
ABOUT JULIA'S LATEST BOOK: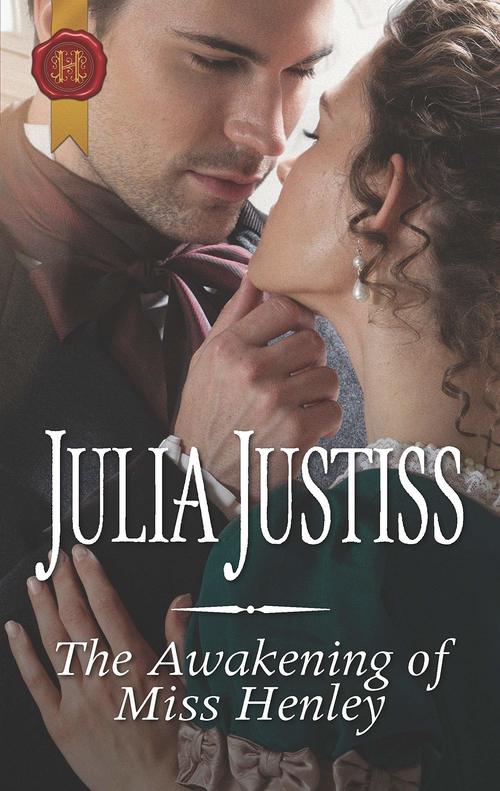 After five seasons. . .
She was still on the shelf!
Part of The Cinderella Spinsters. Miss Emma Henley knows she's neither pretty nor rich enough to land a husband. Instead, she's thrown her passion into good causes. But this season she's tempted by a flirtation with Lord Theo. The dashing rake is just as determined to stay unwed as she is. It's scandalous. . . but if she's never to marry, perhaps he can show her the pleasures of the marriage bed!
Romance Historical [Harlequin Historical Romance, On Sale: September 17, 2019, Paperback / e-Book, ISBN: 9781335635419 / eISBN: 9781488047565]

Character growth makes this sensuous and witty romance a balm for the soul