Instead of trying to find your perfect match in a dating app, we bring you the "Author-ReaderMatch" where we introduce you to authors as a reader you may fall in love with. It's our great pleasure to present Amanda Usen! 
Writes:
Super sexy urban fantasy, contemporary romance, and erotic romance. Think X-men meets Fifty Shades of Grey with a dash of Chopped. My characters are adrenaline-inducing, hot flash-provoking, and guaranteed to make you hungry, which is why my website has recipes from my books.
About:
Writer. Chef. Romantic. Mother. Wife. Teacher. Obliger. ISFJ-T. Coffee addict. Chocolate believer. Love maker. I love projects! Next on deck is helping my oldest daughter choose a college while I work on the next book in the Talent series.
What I'm looking for in my ideal reader match:
My ideal reader will believe…
There are no lost causes.
Family is born and made.
Sugar is excellent medicine.
Smart is always sexy.
That happy endings aren't easy and are worth the wait…especially when there are super-powered sexy times involved…
What to expect if we're compatible:
First and foremost, I like to show readers a good time. If you take one of my books to bed, to a chair, to a beach, or wherever you like to spend quality time, it's a sure thing. I'm a big fan of enemies to lovers, and my heroines love to put sexy alpha males in their place. If you sign up for my newsletter or blog, I promise to stay in touch with book news, sneak peeks of my work in progress, recipes, cat pictures, and a wee bit of over-sharing. . . because that's how I roll!
***
Comment below and tell us if you think you'd be a good match for Amanda's latest book! You'll be entered to win a copy of DARK AWAKENING!
***
A Talent Novel Book 1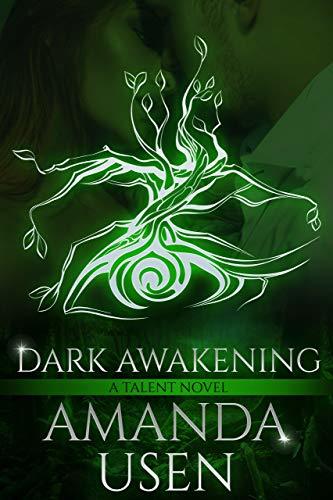 He had no choice but to erase her memory. . . 
A decade ago, Jake Fallon's desire for Zoe Draden caused him to lose control of his superhuman abilities, putting the rest of the Talents in danger. Tasked with the protection of the group, making Zoe forget their encounter was the only way he could guarantee her safety–and his control of himself.
His mind swipe left Zoe aware of only a small portion of her powers, which she now uses to grow vegetables for her busy café. But when her brother is kidnapped and the existence of the Talents revealed, she must ask Jake for help–even though being near him triggers panic attacks she doesn't understand.
A BDSM club is the perfect place for Jake to manage his endless need for dominance and the underground world the Talents inhabit. When Zoe needs him, Jake must lead the charge and take on the only power greater than themselves–a superhuman army modeled after the Talents–and the one woman who can threaten his entire world.
Romance Paranormal | Romance Fantasy [Balancing Act Press, On Sale: October 15, 2019, e-Book, ISBN: 9781230003320 / ]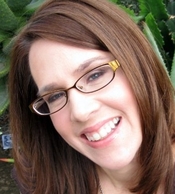 Official Bio: Amanda Usen knows two things for certain: chocolate cheesecake is good for breakfast, and a hot chef can steal your heart. Her husband stole hers on the first day of class at the Culinary Institute of America. Amanda spends her early mornings writing romance and her days working in a bakery. When she's not writing or decorating cakes, she can usually be found reading a book and trying to get out of cooking dinner.
Unofficial Bio: Amanda Usen spends her days off writing in her pajamas. She scrambles for clothes and hides the clutter just minutes before her husband and kids arrive home. She loves books, yoga, cheese, chocolate, and carbs in all forms. When she falls into the pit of despair, she reminds herself…HAPPINESS IS A PRACTICE.