February means Valentine's Day, a celebration of love and family. What better way to honor that tradition than by exploring love that endures through generations?  So this month's historical fiction will look at sagas. These sweeping tales of love, loss, challenge, triumph, betraya, and trust pull the reader into the orbit of the protagonist family's home and friends, detailing the changes wrought by events internal and external over the passage of decades.
We begin with CHINA COURT by Rumer Godden.  In a compelling intermingling of past and present, Godden presents us the richly vivid life of the Quin family, from the establishment of their Welsh estate, China Court, in the early nineteenth century into the twentieth.  Beginning with founders Eustace and Adza, she moves back and forth to upstart village girl Ripsie who marries one Quin brother, and on through the story of Ripsie's granddaughter Tracy. Weaving in the dramatic outside events that impacted all their lives and the private, personal crises that made and broke apart relationships, Godden creates an intimate portrait of a family over a one hundred fifty year span.
The family at the heart of the next saga, C.L. Skelton's HARDACRE, starts with rags-to-riches Sam Hardacre.  Beginning as a poor fish gutter in Grimsby on the north English coast, the ambitious and driven Sam creates a business empire and amasses fabulous wealth, ultimately moving his family to Driffield, a great Yorkshire estate.  His two sons Joe and Harry and youngest child Jane have little to no memory of their father's hardscrabble beginnings, growing up into a life of privilege their parents could hardly have dreamed of. But wealth and position bring their own struggles, as the sons clash and their own children create new problems and tensions, their lives buffeted by the great events taking place in the world around them.  Through the Boer War, World War I, the crash of Wall Street and the Great Depression onto World War II and the London blitz, Skelton illumines the microcosm of a family challenged, divided, but ultimately surviving.
Skelton continues the story HARDACRE'S LUCK (Book 2 of HARDACRE SAGA) into the 1950's with Sam's namesake set on establishing his own business.  Founder Sam's son Harry, now head of the Hardacre empire, worries whether there will be a fitting Hardacre son to succeed him.  Characters from the first book reappear to embellish their legacy, while the next generation faces the same struggles, heartaches and challenges that molded their parents and grandparents.
The most extensive of these family sagas is THE CAZALET CHRONICLES by Elizabeth Jane Howard, which runs for no less than five books!  BOOK ONE: THE LIGHT YEARS begins with Hugh, Edward, and Rupert Cazalet leaving with their wives, children and servants for Home Place, the family's country estate in Sussex, where they will join their parents William and Kitty and sister Rachael.  Though the brothers hope to spend an idyllic summer like the ones they remember from before the war, the harsh realities of World War I have left scars. War-wounded Hugh endures horrific memories of battle; Edward, though he adores his wife Villy, cannot make himself remain faithful to her and painter Rupert struggles to reconcile the demands of love and his art.  Dutiful daughter Rachael cares for her home and parents while trying to resist her attraction to another woman. As post-World-War-I England drifts ever closer to another bloody conflict, three generations of Cazalets wrestle with the clash between vanishing values and traditions and grim new realities.
In BOOK TWO: MARKING TIME, the Cazalet story continues, told mostly through the eyes of cousins Louise, Polly and Clary.  After Hitler's invasion of Poland, the children are evacuated from London to live full-time at their Sussex summer estate.  With the WWI-injured Hugh sidelined, his brother Edward is determined to do his duty for the country, as is brother Rupert, who ends up missing in action. With the men doing their part, the girls come to believe it is time for women to abandon their traditional "protected" roles and begin sharing the responsibility to support home and family.
By BOOK THREE: CONFUSION, the attack on Pearl Harbor has further broadened the scope of the war.  After the untimely death of her mother, Polly abandons the safety of Sussex to return with her cousin Clary to the dangers of London.  Meanwhile, nineteen-year-old Louise meets and marries handsome Michael Hadleigh, only to find romantic dreams of first love colliding with the brutal facts of becoming the wartime bride of a serving naval officer.  And with her husband still missing, Rupert's wife Zoe finds herself tempted by the solace another man offers.
By BOOK FOUR: CASTING OFF the war has ended, but the deprivations and challenges continue.  After five long years, Rupert finally returns home—to try to rebuild his relationship with a wife who had lost her faith that he was still alive.  Now a mother, to provide for her child, Louise finds herself trapped in a loveless marriage, while her cousins Polly and Clary struggle to build a future in a world that has destroyed so many of their hopes and ambitions.  Holding them together and giving them strength to continue is their determination to hang onto Home Place, their refuge and haven.
The story concludes in BOOK FIVE: ALL CHANGE.  The death of matriarch Kitty marks the beginning of enormous realignment for all the Cazalets.  Villy finally divorces unfaithful Edward, who then considers marrying his long-time mistress. After years of physical and mental suffering, Hugh finds new happiness with a younger woman, while Rupert is determined to heal his relationship with wife Zoe.  And with the death of the mother she's cared for, Rachel is finally free to pursue her own life. Now a beloved relic, Home Place is still the bond that brings and holds them together.
Ready for a rich, fulfilling journey through history with several special families?  Pour your Valentine wine, grab a few chocolates, and get ready to explore these sagas!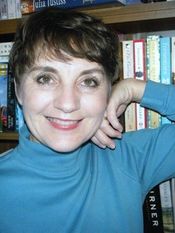 Real, intense, passionate historical romance
After twelve years as a vagabond Navy wife, an adventure that took her from Virginia Beach, VA, to Monterrey, CA, to Tunis, Tunisia to Oslo, Norway and back, Julia Justiss followed her husband to his family's East Texas homeland. On a hill above a pond with a view of pasture land, they built an English Georgian-style home. Sitting at her desk there, if she ignores the summer heat, she can almost imagine herself in Jane Austen's Regency England.
In between teaching high school French and making jaunts to visit her three children (a Seabee in Gulfport, MS, a clothing buyer in Houston and a mechanical engineer in Austin, TX) she pursues her first love—writing historical fiction.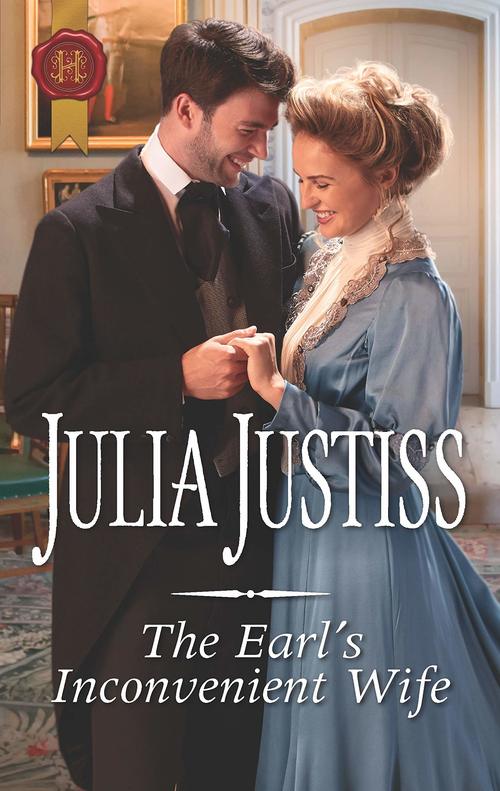 The obvious solution:
A marriage of convenience!
Part of Sisters of Scandal: Temperance Lattimar is too
scandalous for a Season, until finally she's sponsored by
Lady Sayleford. The whole charade feels wrong when she
doesn't want a husband, but Temper feels awful when MP and
aristocrat Gifford Newell is appointed to "protect" her at
society events. With her past, she knows she's not an ideal
wife…but then a marriage of convenience to Giff becomes the
only option!

Romance Historical [Harlequin Historical Romance, On Sale: February 19, 2019, Paperback / e-Book, ISBN: 9781335635006 / eISBN: 9781488047152]