When it's colder, I love to walk, because it's hot here for so much of the year. I love to hike on trails and when I visited my son in Omaha, Nebraska, in early September, they had a really, early snowstorm, so we walked through a forest that still had snow all over. The bad part was that I didn't get to see the wolf reserve, second year in a row, because it closes the first time it snows for the season.
I love fantasy and whimsy. Taking a walk through the forest and finding a couple of miniature snowmen sitting on a bench beside the path, was just plain fun. I love photography, so I try to capture special moments and that was one of them. I missed the deer beside the trail before she bounced off into the ravine though. I captured the shadows of a tree, stretching across a frozen moss pond.
I photographed shelf mushrooms covered in snowflakes, and the walkway we walked along, careful not to take a spill on the slushy, slippery snow. Climbing stairs in the woods, climbing a fallen tree to get to the other side of the path, all made the venture more memorable. What made it so incredible was that everything was still green with a few plants showing off fall colors. Usually, everything is barren by the time they get snow.
A walk through the woods always makes me think of seeing some of my shifter kind, taking a run on the wild side. Besides seeing mated cardinals flying across the path, a robin sitting on the snowy trail, and squirrels playing in the trees, I am always on the lookout for a glimpse of my shifters. Just in case. The settings I see are perfect for describing later for the books, you see.
But taking video of the snowstorm in progress was really a treat too, because I use those in my stories and it helps to actually see one for real. Capturing shots of the hydrangea flowers in bloom, before and after the snowstorm was fun because we didn't expect to see a real snowstorm before it happened!
We don't get snow usually in the Houston, Texas area, though last winter, and before Christmas of the previous year, we had snow twice! So taking pictures of snow is fun for me, and that time, I captured my roses in full bloom covered in snow. And someone had the misfortune of their sprinkler bursting during our freezing days (mine and several of my neighbors have had it happen for the last couple of years too), and I walked a mile to take pictures of the captivating ice sculptures.
Right now, my flowers are blooming in winter, the temperatures reaching the mid-seventies, the honeybees hovering over my roses, and a few monarch and swallowtail butterflies still feeding off the milkweed flowers. I love taking pictures of the "winter" flowers that are erupting all over—even the sunflowers have come back! But when the cold comes, I'll be ready with my camera for more picture-taking, whatever the subject. Hopefully, I'll have my sprinkler issues figured out and it won't burst this winter!
Hope you are enjoying my shifters, no matter what winter activities they are involved in!
What is your favorite winter activity?
Heart of the Shifter #1
They're not the only ones on the prowl…but they're
the most dangerous…
The United Shifter Force gives jaguar agent Howard Armstrong
an impossible task—to protect fierce she-jaguar Valerie
Chambers, when the last thing she wants is protecting.
They're going international to take down a killer and he can
guard Valerie all day long. But guard his heart? He doesn't
stand a chance.
Romance Paranormal [Sourcebooks Casablanca, On Sale: February 26, 2019, Mass Market Paperback / e-Book, ISBN: 9781492677260 / eISBN: 9781492677277]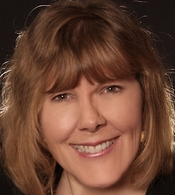 USA Today bestselling author Terry Spear has written over two dozen paranormal romance novels and medieval Highland historical romances. In 2008 HEART OF THE WOLF was named a Publishers Weekly Best Book of the Year. A retired officer of the U.S. Army Reserves, Terry also creates award-winning teddy bears that have found homes all over the world. She lives in Crawford, Texas.