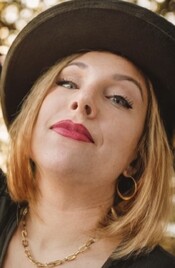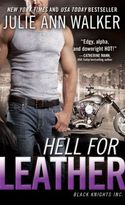 When I sat down to write HELL ON WHEELS, the debut title in my Black Knights Inc. series, I knew there would be a long list of spec-ops/custom motorcycle mash-up books to follow. Why? Well, because like many romance readers, I absolutely lurv a good series. I delight in watching secondary and tertiary characters develop from one book to the next. I adore revisiting previous heroes and heroines and seeing where they are in their life's journey. I yearn to return to familiar places and reconnect with familiar faces. Basically, I want to read more and more and more about these characters who have come to feel like… well… family.
And in honor of the release of HELL FOR LEATHER, book number six in the Black Knights' continuing saga, I thought I'd share with you some of my favorite series. Yay!
Jaci Burton's Play-by-Play Series
| | |
| --- | --- |
| THE PERFECT PLAY | The last thing event planner Tara Lincoln needs is the jet-set lifestyle of a football pro like Mick Riley; even though their steamy and passionate one-night stand proved that Mick is an all-star—both on the field and in the bedroom.Tara played the game of love once and lost big, and she doesn't intend to put herself out there again, especially with a certified heart-breaker. But when Mick sets his mind to win, nothing will stop him. And he has the perfect play in mind to catch this sultry vixen. |
J.R. Ward's Black Dagger Brotherhood Series
| | |
| --- | --- |
| DARK LOVER | In the shadows of the night in Caldwell, New York, there's a deadly turf war going on between vampires and their slayers. There exists a secret band of brothers like no other-six vampire warriors, defenders of their race. Yet none of them relishes killing more than Wrath, the leader of The Black Dagger Brotherhood.The only purebred vampire left on earth, Wrath has a score to settle with the slayers who murdered his parents centuries ago. But, when one of his most trusted fighters is killed-leaving his half-breed daughter unaware of his existence or her fate-Wrath must usher her into the world of the undead-a world of sensuality beyond her wildest dreams. |
Suzanne Brockmann's Troubleshooters Series
| | |
| --- | --- |
| THE UNSUNG HERO | After a near-fatal head injury, navy SEAL lieutenant Tom Paoletti catches a terrifying glimpse of an international terrorist in his New England hometown. When he calls for help, the navy dismisses the danger as injury-induced imaginings. In a desperate, last-ditch effort to prevent disaster, Tom creates his own makeshift counterterrorist team, assembling his most loyal officers, two elderly war veterans, a couple of misfit teenagers, and Dr. Kelly Ashton-the sweet "girl next door" who has grown into a remarkable woman. The town's infamous bad boy, Tom has always longed for Kelly. Now he has one final chance for happiness, one last chance to win her heart, and one desperate chance to save the day . . . |
Sabrina Jeffries' The School For Heiresses Series
| | |
| --- | --- |
| NEVER SEDUCE A SCOUNDREL | Lady Amelia Plume has many admirers — it's too bad they're all fortune hunters and fops who can't provide the exotic adventures she seeks. But the ballrooms of Mayfair have become much more appealing since the arrival of Major Lucas Winter, an American with a dark past and a dangerous air. Lucas is brash, arrogant — and scandalously tempting. Every thrilling kiss sparks hotter desire, yet Amelia suspects that Lucas has a hidden motive in wooing her. And she intends to discover it, by any means necessary… |
Sherrilyn Kenyon's Dark Hunter Series
| | |
| --- | --- |
| NIGHT PLEASURES | The Dark-Hunters are ancient warriors who have sworn to protect mankind and the fate of the world is in their hands. . .He is solitude. He is darkness. He is the ruler of the night. Yet Kyrian of Thrace has just woken up handcuffed to his worst nightmare: An accountant. Worse, she's being hunted by one of the most lethal vampires out there. And if Amanda Devereaux goes down, then he does too. But it's not just their lives that are hanging in the balance. Kyrian and Amanda are all that stands between humanity and oblivion. Let's hope they win. |
So those are my favorite series. What are yours?
To comment on Julie Ann Walker's blog please click here.