Thank you to Sara Reyes and the gang at Fresh Fiction for inviting me to blog with them this month! I'm honored. Today, I'm going to be talking Harlequin Intrigue.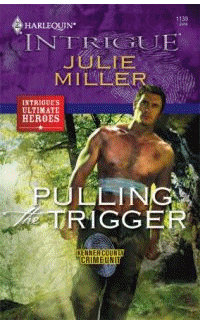 Since Intrigue is celebrating its 25th anniversary this year, I thought it'd be fun to share some Intrigue covers, and show how the look of our beloved romantic suspense novels have changed over the years.
1. Here's where it all started, with THE KEY by Rebecca Flanders.
2. Then we went through a "white" period–I discovered 43 Light Street series by Rebecca York in this phase–read bunches of the white covers in college.