When I first sat down to write UNBREAK ME, I knew from the get go exactly how the story would unfold–I'm rather pedantic about outlines. I had a clear vision in my head of what I expected my characters to do and how their journey would end. What I hadn't anticipated was how they would break my heart, rip my emotions to shred and leave me with many sleepless nights to ponder over the very things I'd written and made them do.
Crazy, right?
Welcome to the life of an author.
What got me through?
Music.
Music became my saviour as I wrote the ever changing and conflicting lives of Molly and Connor. I never paid any attention to the music that had been playing in my office, not until I found myself being submerged in the melodic tones of Maroon 5 and Raven Quinn. And then it hit me hard in the face and I was blown away. I sat in front of my speakers, closed my eyes and found myself falling in love.
Something happened as I paused and listened to the words of each song, it was like the light finally came on inside my head and the connection was made. Every single song on the playlist represents Molly and Connor, their romance, their heartaches, their failures and ultimately their union. As an author this is not only satisfying, but it helps bring the story to life, something every author out there will understand.
With my playlist formed and on repeat, I found my writing more addictive than ever. I sat glued to my chair, in a dimly lit office, typing on my keyboard, lost somewhere in between the music and my characters. And do you know something? It was beautiful. It made my characters more real and much more a part of me had I not found the perfect music to accompany their love story.
Don't get me wrong. I've always written with music blaring, but with UNBREAK ME, it was much more different. The story is such an emotional rollercoaster that deals with some difficult themes, that I had convinced myself that I would never find the perfect music that would best represent Molly & Connor's love story. How wrong had I been?
And here is the lovely little playlist that I created:
Maps – Maroon 5
Spectrum (Acoustic Version) – Matthew Koma
Not in Vain – Raven Quinn
Feelings – Maroon 5
New Love – Maroon 5
Somebody to Die For – Hurts
Glow – Ella Henderson
Unkiss Me – Maroon 5
Beg -Raven Quinn
Leaving California – Maroon 5
Waking Dream – Raven Quinn
It Was Always You – Maroon 5
Gravitate – Raven Quinn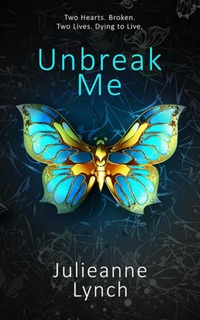 Two hearts, both broken… Two lives ready to be lived.
Molly Rice just wants to go through life unnoticed. To work hard, buy a little house and perhaps settle down some day. Everything else she can do without.
Connor Ellison, the son of the hard-nosed CEO of Ellison Enterprises, finds it hard to ignore the pretty, doe-eyed girl who one day accidentally walks into his life. Completely bowled over by her beautiful nature, Connor embarks on a whirlwind mission to make Molly his.
Molly soon finds herself lost in a billionaire's paradise, but she isn't easily persuaded. In one year, everything changes. When feelings get involved, there's so much more at play.
Can Molly and Connor overcome the many hurdles pitted against them? Do they have the strength to unbreak each other's hearts?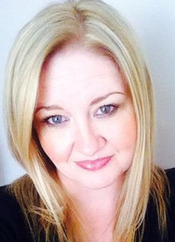 Julieanne Lynch is an author of YA and Adult genre books. Julieanne was born in Northern Ireland, but spent much of her early life in London, United Kingdom, until her family relocated back to their roots. Julieanne lives in Northern Ireland, with her husband and five children, where she is a full-time author. She studied English Literature and Creative Writing at The Open University, and considered journalism as a career path. Julieanne has several projects optioned for film.